The holidays are just around the corner, and if you're in France (or have a few French friends!) you might want to get ready for some soirée chitchat.
1. Joyeux Noël
Merry Christmas!
2. Joyeuses Fêtes
Happy holidays!
3. Père Noël
Santa Claus. Qu'est-ce que le Père Noël t'a offert pour Noël?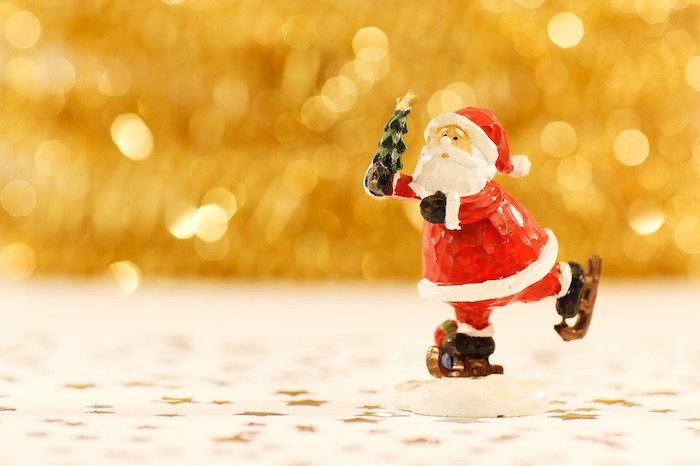 4. Bonne année
Happy New Year! (Note: always say "bonne année" and not "joyeuse année" — the French don't say that.)
5. Le sapin de Noël
Christmas tree. Les enfants, venez décorer le sapin de Noël.
6. La crèche
Nativity scene, i.e. that diorama in your grandmother's house that always seems to be missing either the angel or the baby Jesus. La crèche sert à se souvenir de la naissance de Jésus dans la Bible chrétienne.
7. Hanouka
For all your Jewish friends in France. However you want to spell it. On allume la menorah tous les huit jours pendant Hanouka.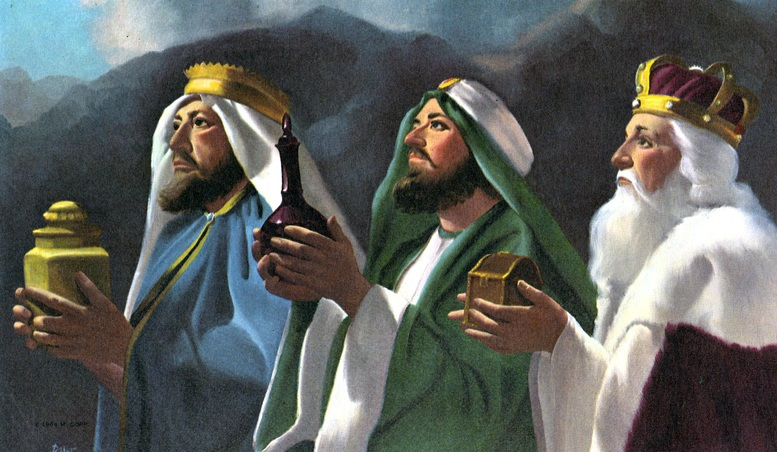 8. L'Épiphanie / La Fête des Rois
Epiphany, or The Feast of Kings. The idea of "twelve days of Christmas" comes from Epiphany, which is January 6th, twelve days after Christmas. In the Bible, this is the day that the Three Kings visited the baby Jesus and brought him gifts of gold, frankincense, and myrrh. But unlike in the U.S., in France it's an actual holiday that people celebrate (though they don't get the day off work). Instead, they celebrate the first Sunday after New Year's with a galette des rois. En France, on célèbre l'Épiphanie le premier dimanche après le jour du nouvel an.
9. La galette de rois
This cake is served for Epiphany, but it comes with a few rules. A fève, or bean (sometimes in the shape of the baby Jesus), is baked inside the tart made of frangipane, or almond paste. Whomever eats the slice with the fève in it is crowned king for the day. L'année dernière, j'ai trouvé la fève dans la galette de rois.
10. La bûche de Noël
A Yule log. This delicious holiday treat is a special kind of yellow sponge cake baked in a log shape and covered in chocolate buttercream icing. Je préfère les bûches de Noël que la galette de rois pendant les fêtes.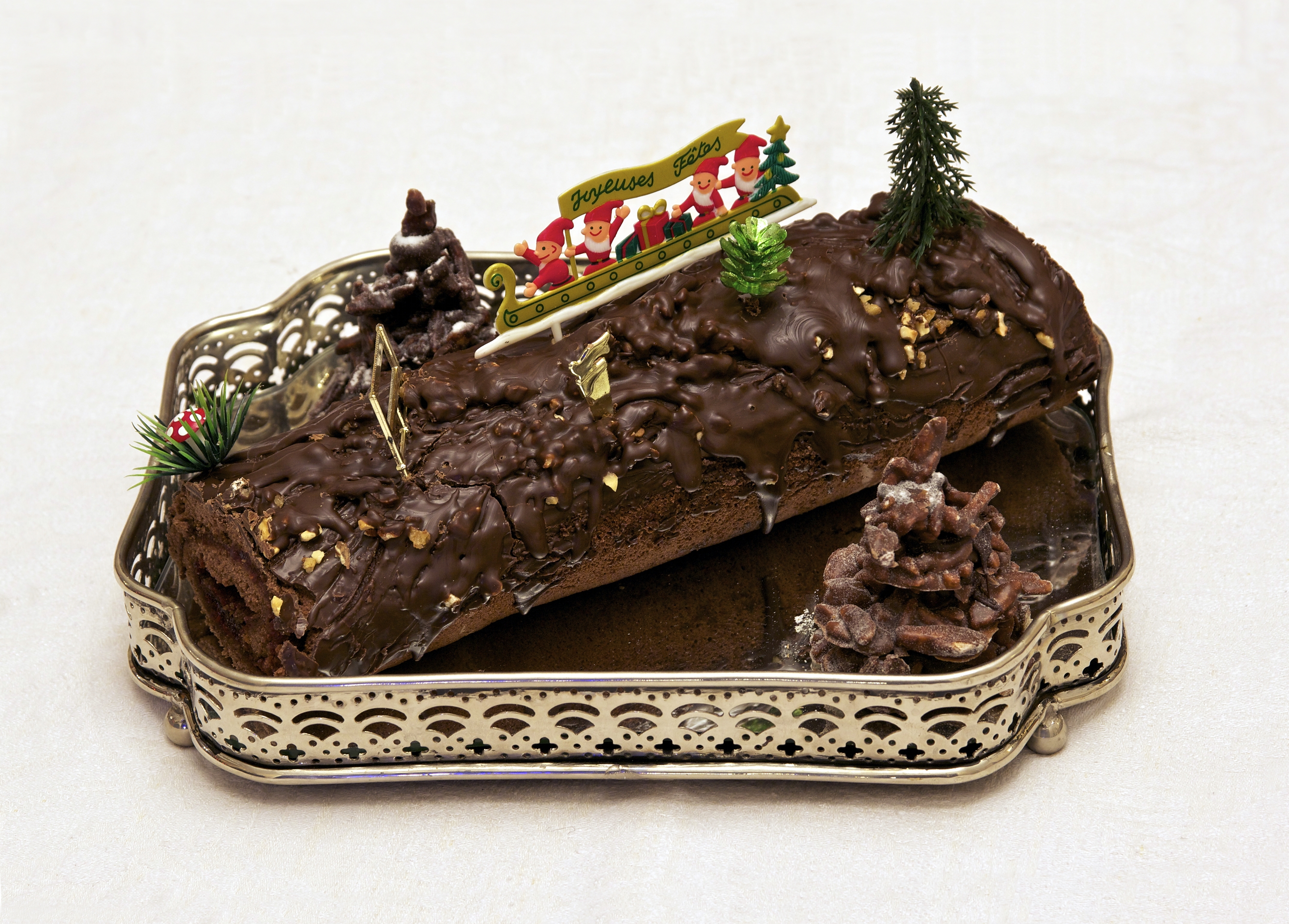 11. Le vin chaud
Mulled wine. This bracing holiday beverage, which can be found at most Christmas markets, is made from red wine slowly simmered with mostly cinnamon, orange, and sugar. Learn how to make your own here (or see where to find it in NYC here). Tu aimes le vin chaud? Non, c'est trop amer mais ça réchauffe bien.
12. Les cannelés
This holiday dessert, particular to France, is a hearty little cake baked with rum and vanilla into its distinctive shape. The outside is hard and caramelized, but it protects a soft custard center, and is often found at Marchés de Noël.
13. Marchés de Noël
These gorgeous Christmas markets pop up all over France and are a great place to do some gift shopping and snack on seasonal treats. Savez-vous que le marché de noël des Champs Elysées a été déplacé aux Tuileries?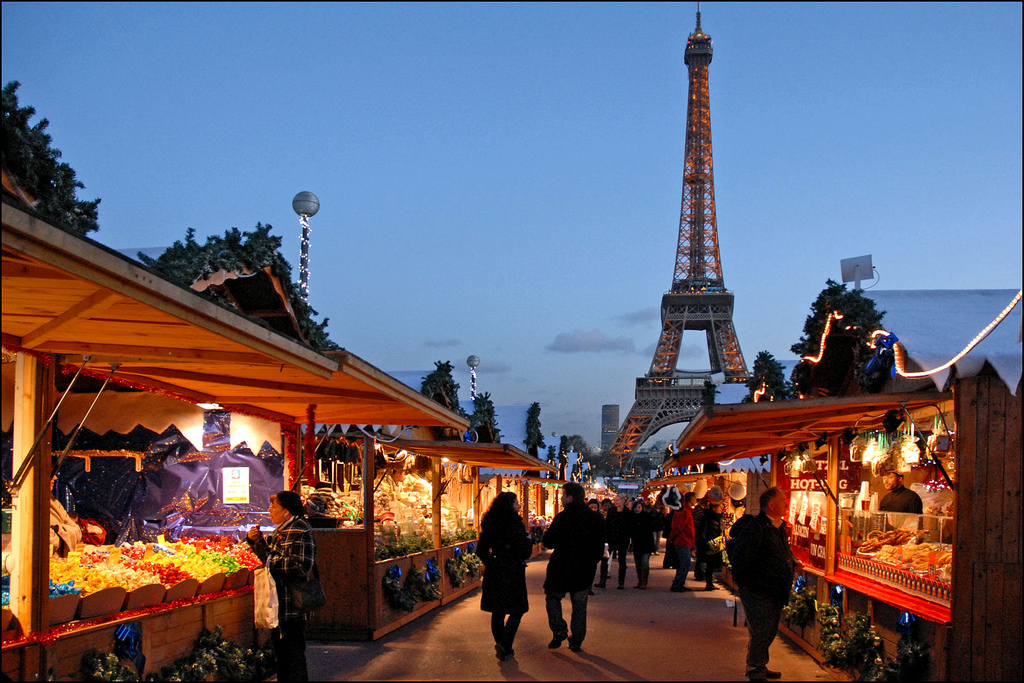 14. Les vitrines de Noël
If you're in Paris, don't miss the gorgeous window displays at department stores like Printemps and Galeries de Lafayette, where they set up special platforms so that children can press their noses to the glass to see the stunning themed creations. Je pense que Printemps Paris Haussmann a les plus belles vitrines en hiver.
15. La patinoire
Ice skating rink. Check out pop-up rinks like the one on La Défense in Paris, with an unparalleled view of the Eiffel Tower. Tu veux faire du patin à glace à la patinoire de la Défense?
16. Le Réveillon de Noël / La Veille de Noël
"Le réveillon" refers to Christmas Eve, but more specifically it refers to the huge meal eaten the night before Christmas with family and friends. It also can refer to New Year's Eve, also called "le réveillon du nouvel an."
17. Le chapon
Capon, AKA a rooster (instead of a hen) typically served at a traditional réveillon. If someone doesn't have a chapon at their réveillon, the meal isn't ruined, it's just a non-traditional réveillon.
18. Les cadeaux
Presents!