The regal animal with the most gorgeous neck and a patterned coat is surely a sight for sore eyes, but France takes its love of giraffes more seriously than most. France is intensely and strangely obsessed with giraffes (yes, you read that right).
As anyone who has worked as a babysitter in France would know, there's a strangely large amount of giraffes in books, as toys, and in primary school classrooms. One preschool even had an entire giraffe built in the courtyard. Now there is even a hotel dedicated to two giraffes, Les Deux Girafes, and a rooftop bar. The explanation for France's affinity to the tall creature comes from a sort of fairytale-like moment in history.
Her name was Zarafa, and she was France's hottest (and the only) giraffe in the early 19th century. The reason for her existence there is, of course, a political one: she was a byproduct of France's meddling in North African affairs. Nonetheless, in the peaceful early beginnings of that relationship, Muhammad Ali of Egypt sent a giraffe to King Charles X of France as a gift. She was one of the first in Europe, only preceded by a Medici giraffe in Florence three centuries before, and so Zarafa was a true superstar.
She arrived in Marseille where she was dressed in shoes and a custom-made coat to brave the winter. Zarafa was eventually accompanied on a two-month trip directly to Paris (a trek of 900 kilometers or 550 miles). The caravan walked through Aix-en-Provence, Avignon, Montélimar, Vienne, and so on, in each place predictably generating a true uproar. By the time Zarafa arrived in Lyon, a crowd of 30,000 was ready to greet her.
She arrived in Paris on July 9, 1827, and would make her home at the Jardin des Plantes. The over four-meter tall animal was a sensation and at least an eighth of Paris' population at the time came to see her. Not only did simple civilians paid a visit to the African princess, but Honoré de Balzac also wrote a story about her in Discours de la girafe au chef des six Osages, and legend has it that Gustave Flaubert even came from Rouen to see her.
Then the country began to take their obsession a bit further: women began to stack their hair up à la giraffe and men wore giraffe-like hats and ties. Zarafa's image was also iconized in many paintings and stamped onto different ceramic pieces (like this Astier de Villate plate). She died 18 years later in 1845.
Since then the animal has taken on prominent status in French culture, being portrayed in a multitude of ways. Notably, French babies use a Sophie La Girafe teething toy, available at almost any store. (Children can also eat off Sophie plates and wear a Sophie bandana.) Zarafa herself has been portrayed in the 2012 French film Zarafa and in numerous children's books.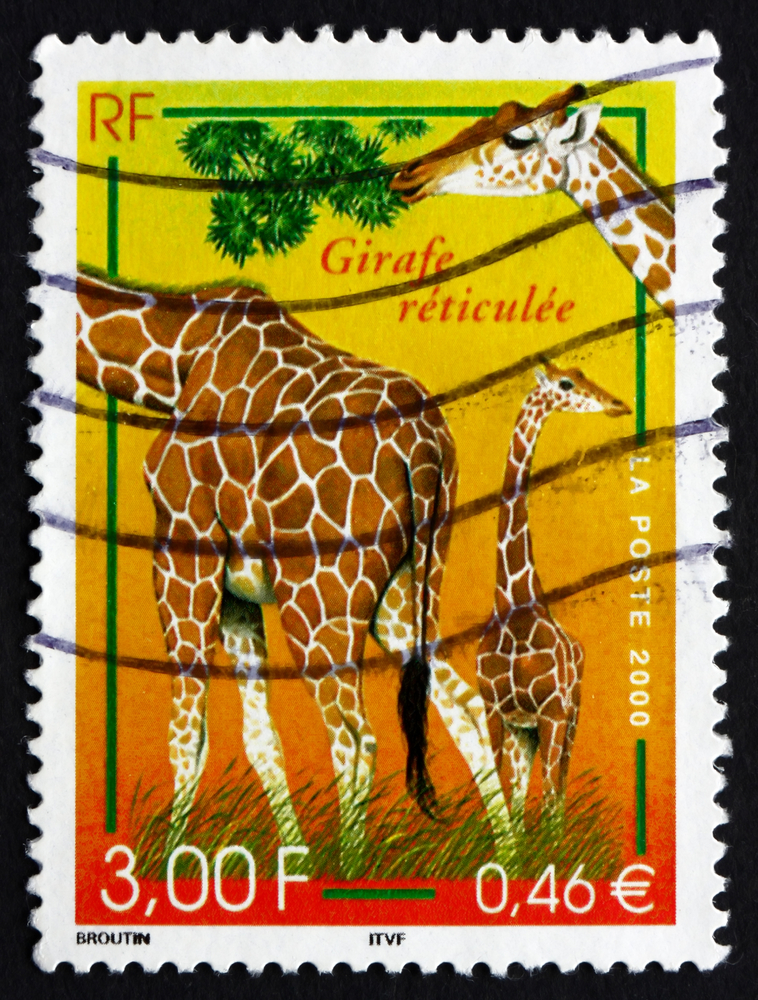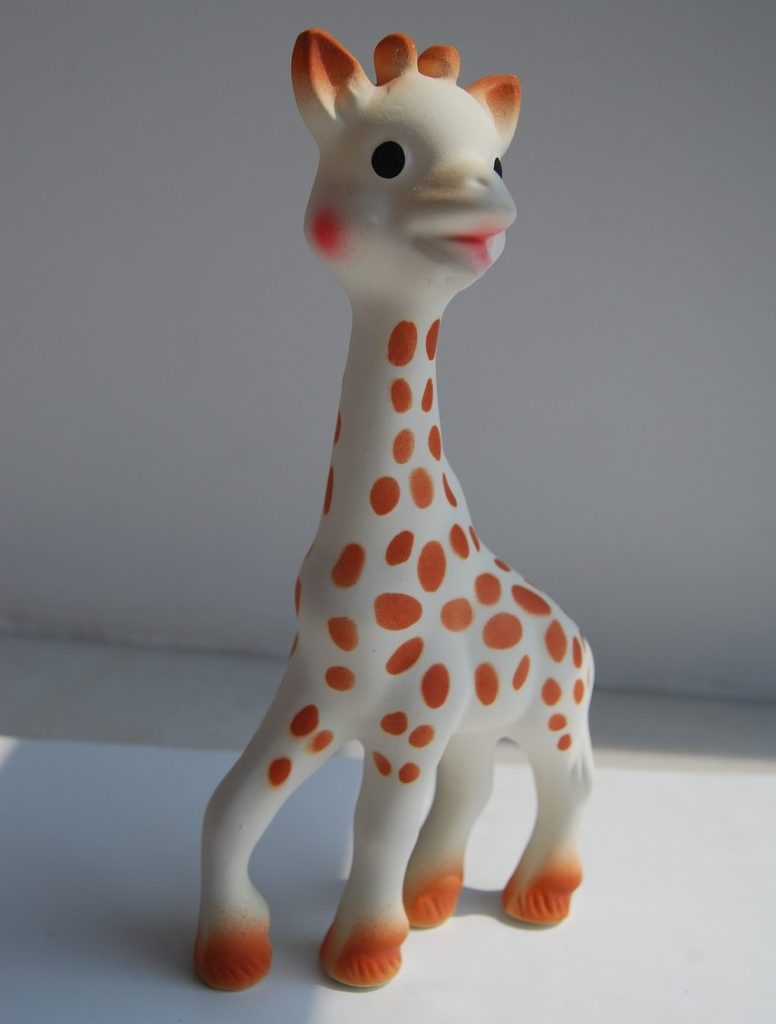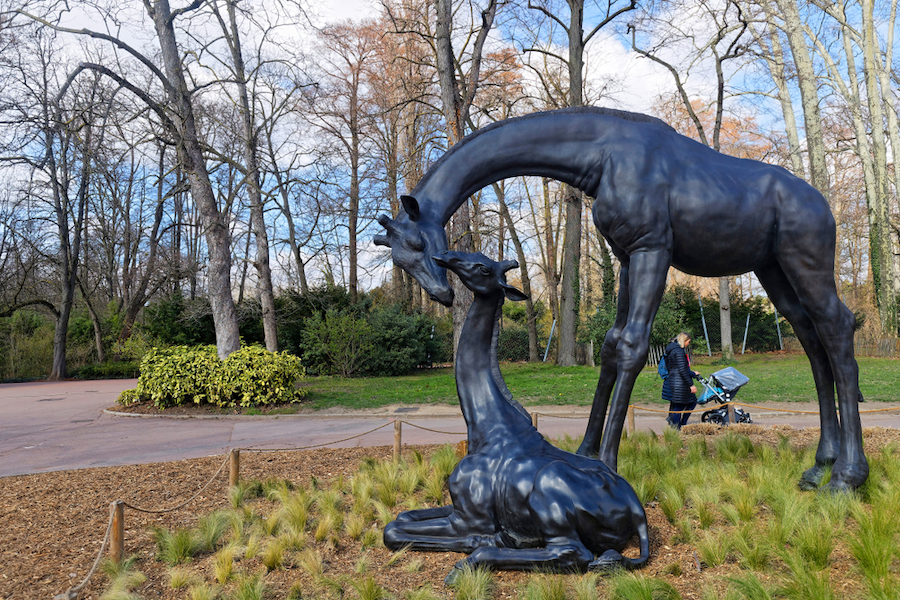 And just like that, one exotic animal became a country's true favorite, instilling a bit of a child even in every French adult.
Featured image: Stock Photos Vladimir Wrangel/Shutterstock