The Parisian hotel business is a serious affair with trained maître-d's and well-dressed doormen that are almost intimidating. In the shadow of all that, Hotel Les Deux Girafes spurned tradition to opened its doors earlier this summer in the Bastille-République district with a whimsical theme and a laidback vibe.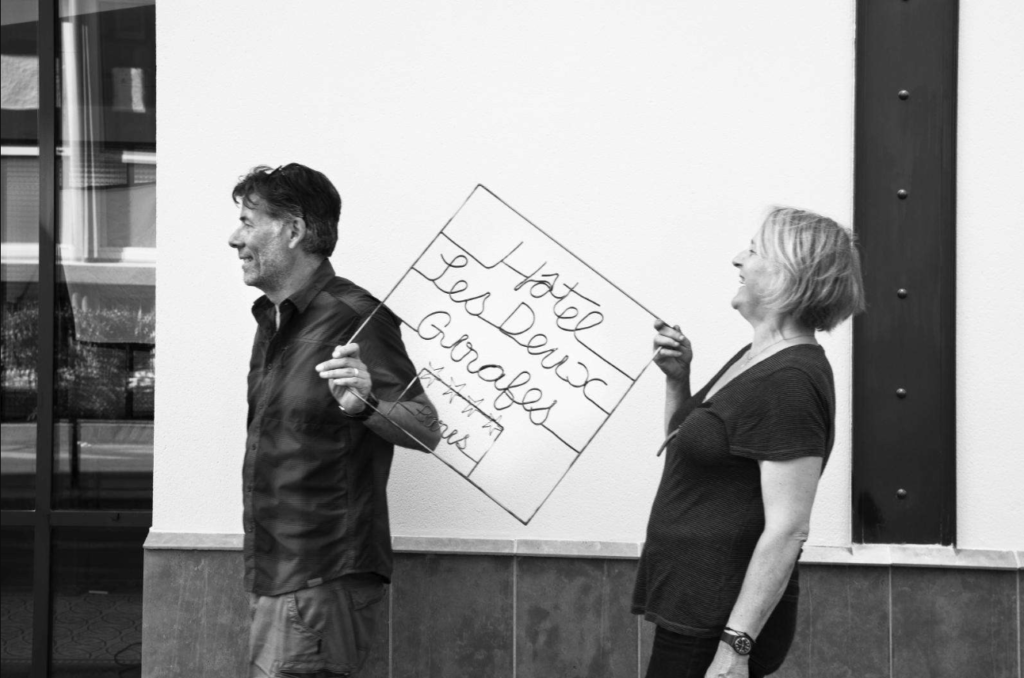 Consider the location in the cool 11th arrondissement, the bed pillows of two giraffes facing each other, and a wire giraffe statue in the garden, and it's obvious this hotel knows how to take a theme and have fun with it (while also offering Insta-worthy moments).
The four-star hotel is housed within the walls of a 19th-century furniture factory completely reimagined and renovated by AR Architecture and interior designer Sandrine Legret. The interior itself is a kind of modern experience, with a feels-like-home edge. Sleek color-blocked design, minimalist decor, and cherry-picked art dotting the walls throughout the hotel together present a comfortable Copenhagen-style interior and a perfectly chic place to stay that is way better than a home away from home.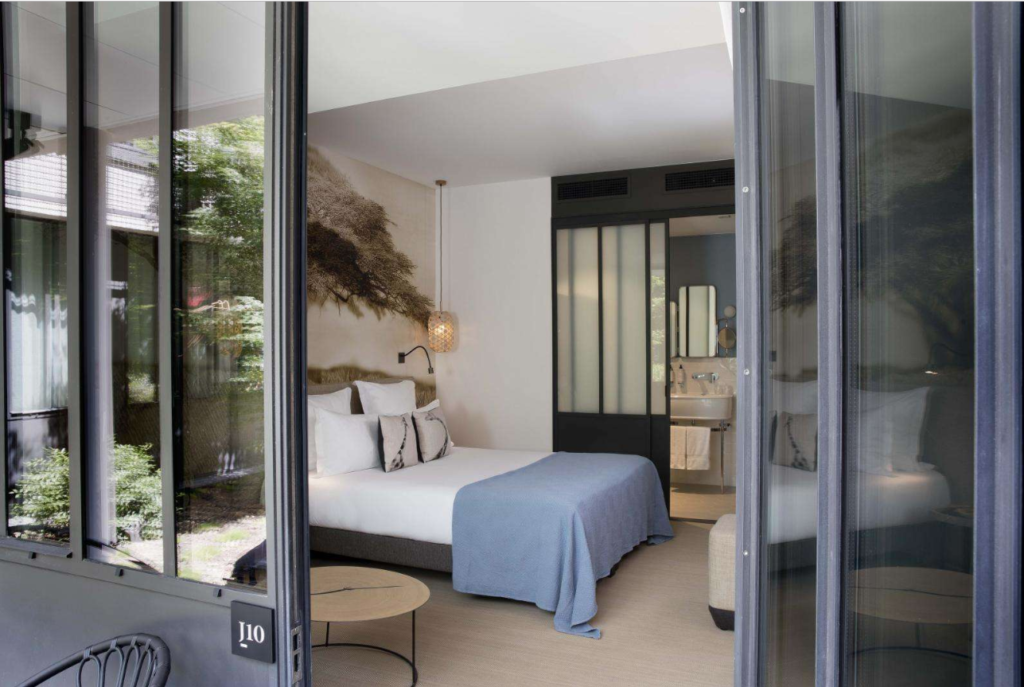 Outside the 34 rooms is a lush, green patio and terrace at the center of the hotel with a giant 5-meter emblematic giraffe sculpture, created by the artists of Anathomie. With just one giraffe sculpture, the plural deux girafes name of the hotel is a bit confusing, or perhaps just another spin on the theme. The hotel also hosts a quarterly art exhibit on a 20-meter wall running from the lobby to the bedrooms. (Don't forget to spot the dinosaur fossils on your way as well.)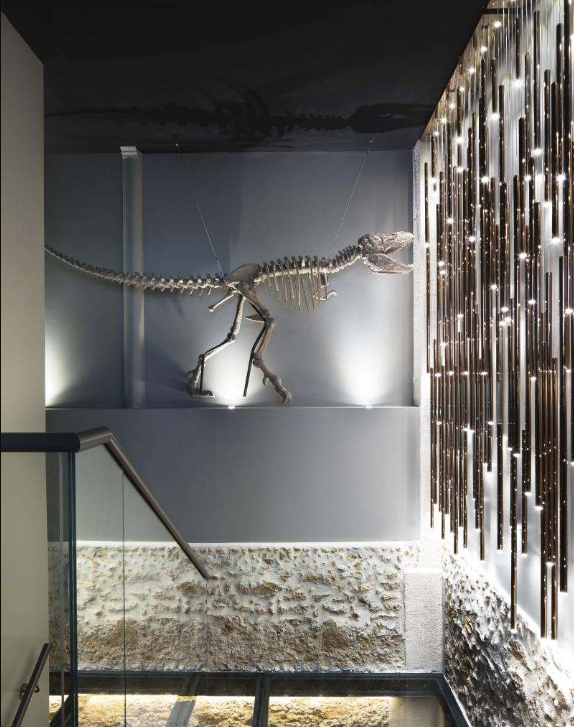 Italian cuisine has lately been on the rise in Paris, with groups like Big Mamma opening eateries and gourmet Italian spots opening their doors all over town. Hotel Les Deux Girafes' answer to that is Le Beslay, a 62-seat Italian restaurant with chef Antonella Finelli at the helm of its refined gastronomic menu. Order the duck as a main course and it's impossible to be disappointed, and make sure to try one of their divine cocktails at the bar. As an additional option, the restaurant also offers a Sunday brunch buffet for 29 euros.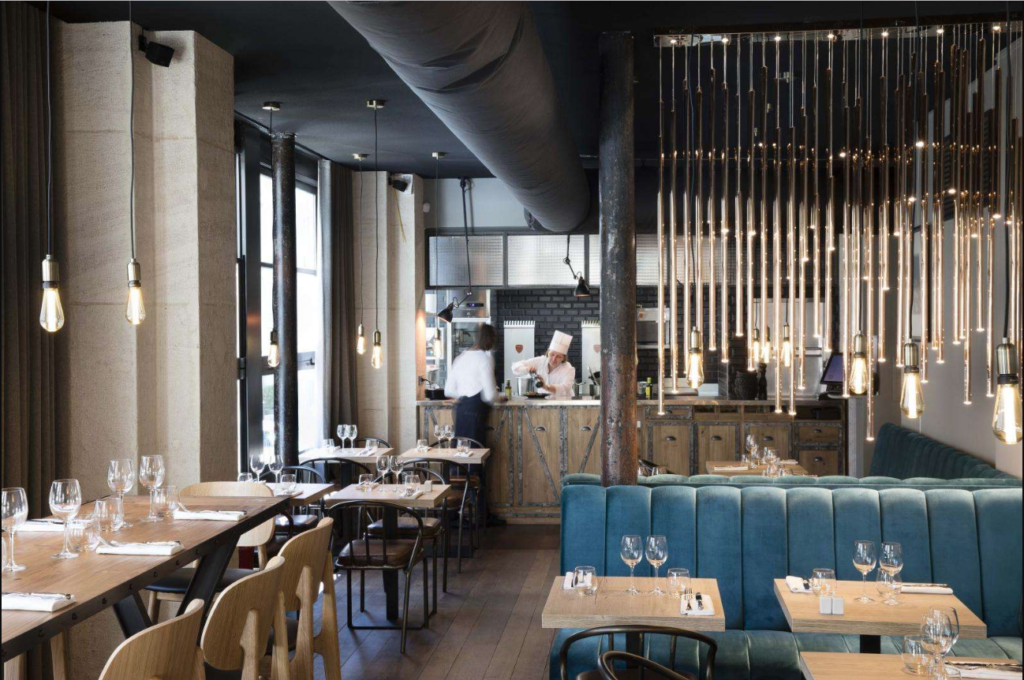 Hotel les Deux Girafes is already on its way to becoming a cool-kids hub for the locals looking for a place to eat, drink, and relax, and a prime alternative option for tourists looking to escape the usual stuffiness of the Paris hotel scene.
Hotel les Deux Girafes
23 Passage Beslay, 75011 Paris
Telephone: +33 1 83 75 11 75
Website
Rates start at €189 per night