When it comes to learning to cook, there is no place better than Paris. It's a city of gastronomie, of high-end hotels, of some of the world's most renowned restaurants and pastry boutiques, and of cooking schools.
FERRANDI Paris, founded in 1920, is one of those Parisian institutions famous for turning out masters of industry. A school of culinary arts and hotel management, FERRANDI Paris offers programs ranging from high school vocational to Master's degrees. Of the 2,500 students they host, 300 come from abroad. Most importantly for any non-French person, Ferrandi offers bilingual and English tracks alongside their French programs.
Among the available English language options at FERRANDI Paris are the Intensive Professional Programs for beginners and the Advanced Professional Programs for experienced professionals and people with previous training. Whichever program you take, it's a serious endeavor. These are technical, professional programs teaching French culinary techniques geared toward people who want to break into the industry or further master their skills. You'll learn how to use kitchen equipment, food safety, plating, cooking methods, and much more. Food photographers, aspiring chefs, serious food bloggers, people bailing on a hellish finance job to work in Hell's Kitchen, people opening a restaurant, anyone who works in a kitchen from chef to line cook — everyone takes what they learn and applies it to their profession. Though most students are in their 20s or early 30s, anyone aspiring to cook in a professional way is welcome.
https://www.instagram.com/p/BiEw-f0FUCe/
Three Intensive Professional Programs are offered for English-speaking newcomers to the field. The Cuisine and Pastry programs last 19 weeks and are followed by a three-month internship at a restaurant, hotel or pastry shop. The French Bread Baking program, for beginners or people with a culinary or pastry background looking to acquire this skillset, is a 10-week training that shifts into a two-month internship. The Advanced Professional Programs are offered for English-speaking culinary professionals (or individuals with previous training): a French cuisine or pastry focused eight-week training, followed by a two-month internship. It's possible to combine programs and do both beginner programs, cuisine and pastry or pastry and breadmaking, or the intensive and advanced pastry or cuisine courses.
The internship is where FERRANDI Paris's reputation shines: the institution has connections all over the city and beyond, all the way south to the Riviera. Students can be placed in high-end hotels, Michelin-starred bistros or with trendy modern chefs to put their learned skills into practice. FERRANDI Paris focuses on what you want when it comes to internships, and you won't be put in a high-stress world famous kitchen if you don't want to be. They work with you to make sure your internship will let you further hone in on your desired skillset and career plan.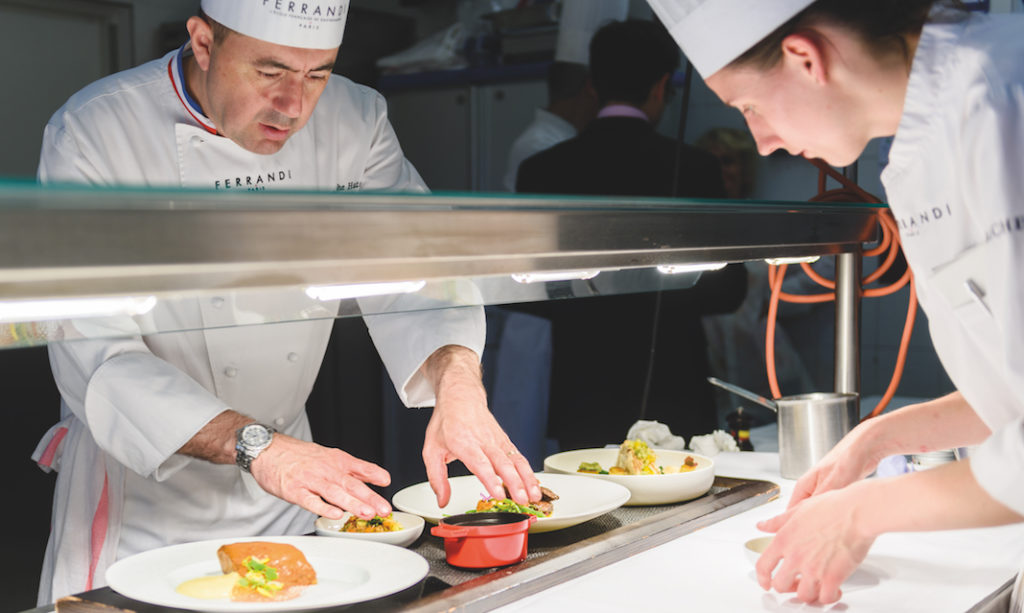 FERRANDI Paris's name is well known in the food industry, so leaving with a diploma from FERRANDI Paris and having the name on your resume is sure to help you get noticed. Their program curricula are based on the French national certification, the CAP (certification aptitude professionelle), with an emphasis on French food culture, including wine, cheese, and terroirs. Besides being a gateway to the culinary world, FERRANDI Paris offers degree and higher education programs. A Bachelor's in Culinary Arts and Entrepreneurship (in cuisine or pastry) and a Bachelor's in Food and Beverage and Hotel Management are both offered as three-year programs, with the first two years being in French and the last in English. The programs focus on technical, managerial, and entrepreneurial skills to best prepare you for the professional world. For a program entirely in English or bilingual with French and English, FERRANDI PARIS offers a Master of Science Hotel Management, a 16-month program for Bachelor's degree holders interested in pursuing executive level positions in the hotel industry.
To get learn more about how you can advance your career at FERRANDI Paris, head to their website for more information.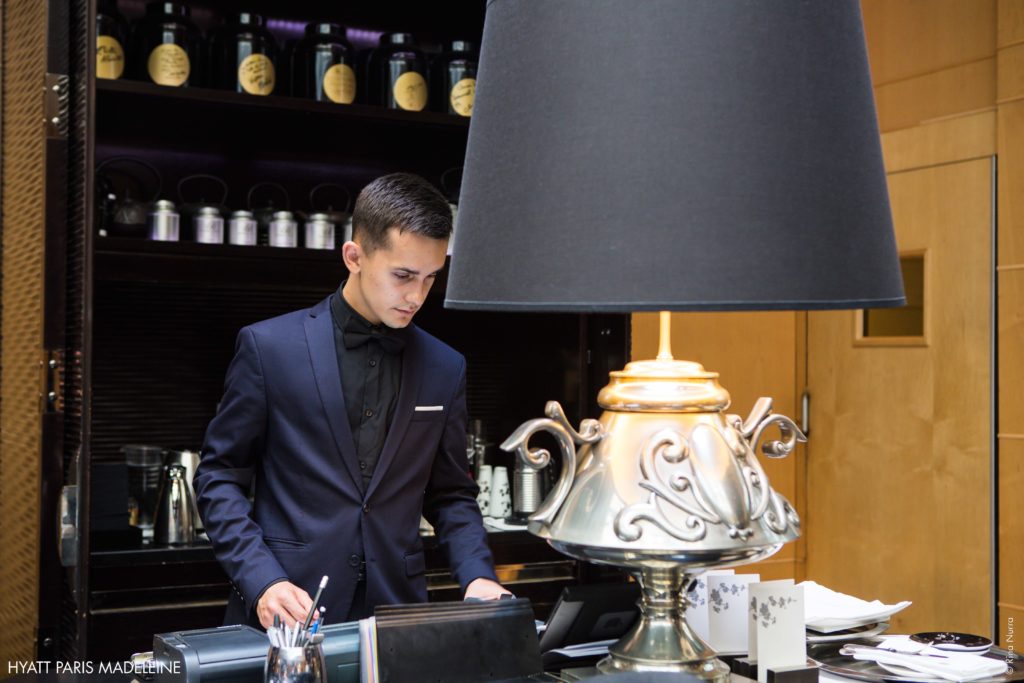 –
Note: Sponsored articles do not belong to the editorial team at Frenchly. They are provided or written at the request of the advertiser, who determines the content.