From shuffleboard to virtual reality to escape room games, millennials are increasingly looking for unusual "experiences" to amuse themselves with. The newest trend in cult activities? Axe throwing.
And in Paris, a city known for starting trends, they want in.
Located on a quiet residential street in Paris' 13th arrondissement, Wildness is the second axe throwing room to open in the city. For a price of 18€ per person, Parisians can spend an hour tossing an assortment of 450 to 900 gram axes at a wooden target from a distance of three to four meters.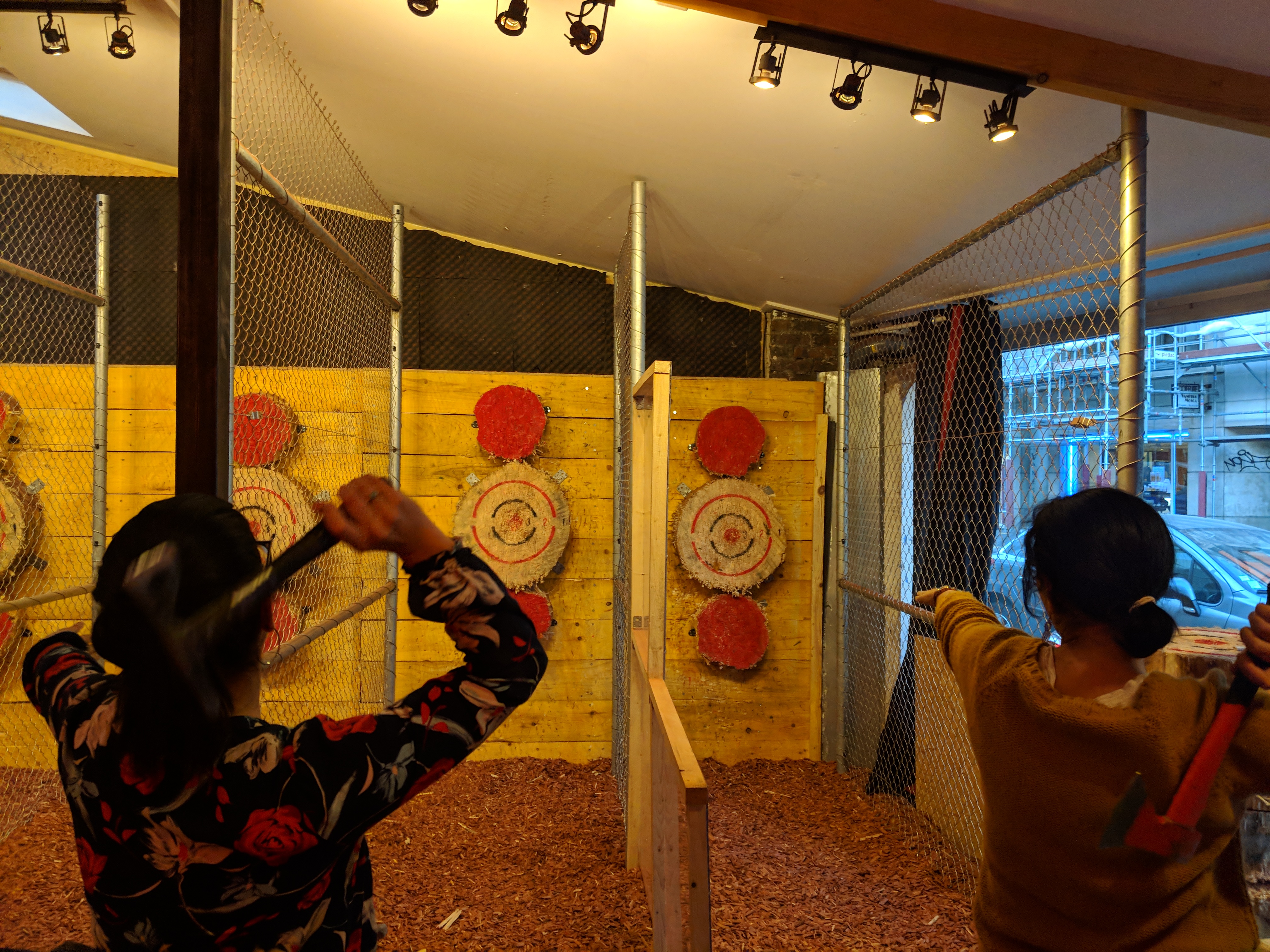 "Paris is clearly a very stressful city — we won't hide that — and we want to destress," Renaud Tecles, cofounder of Wildness, tells Frenchly. "Throwing an axe for an hour allows you to really let go."
The space, which has two rooms with eight axe throwing tracks, as a well as a juice and refreshments bar (with no alcohol, unlike in the US where axe-throwing places are often bars), opened five months ago, capitalizing on the success of the first axe throwing room to open in the city, Les Cognées, in the 18th arrondissement. Other axe throwing rooms are popping up across the country, everywhere from Lille to Bordeaux to Strasbourg.
Tecles, along with co-founder Antony Pegorier, opened Wildness just five months ago. The pair, who have been friends for nearly twenty years, initially wanted to create an escape room game, but found the market to be oversaturated.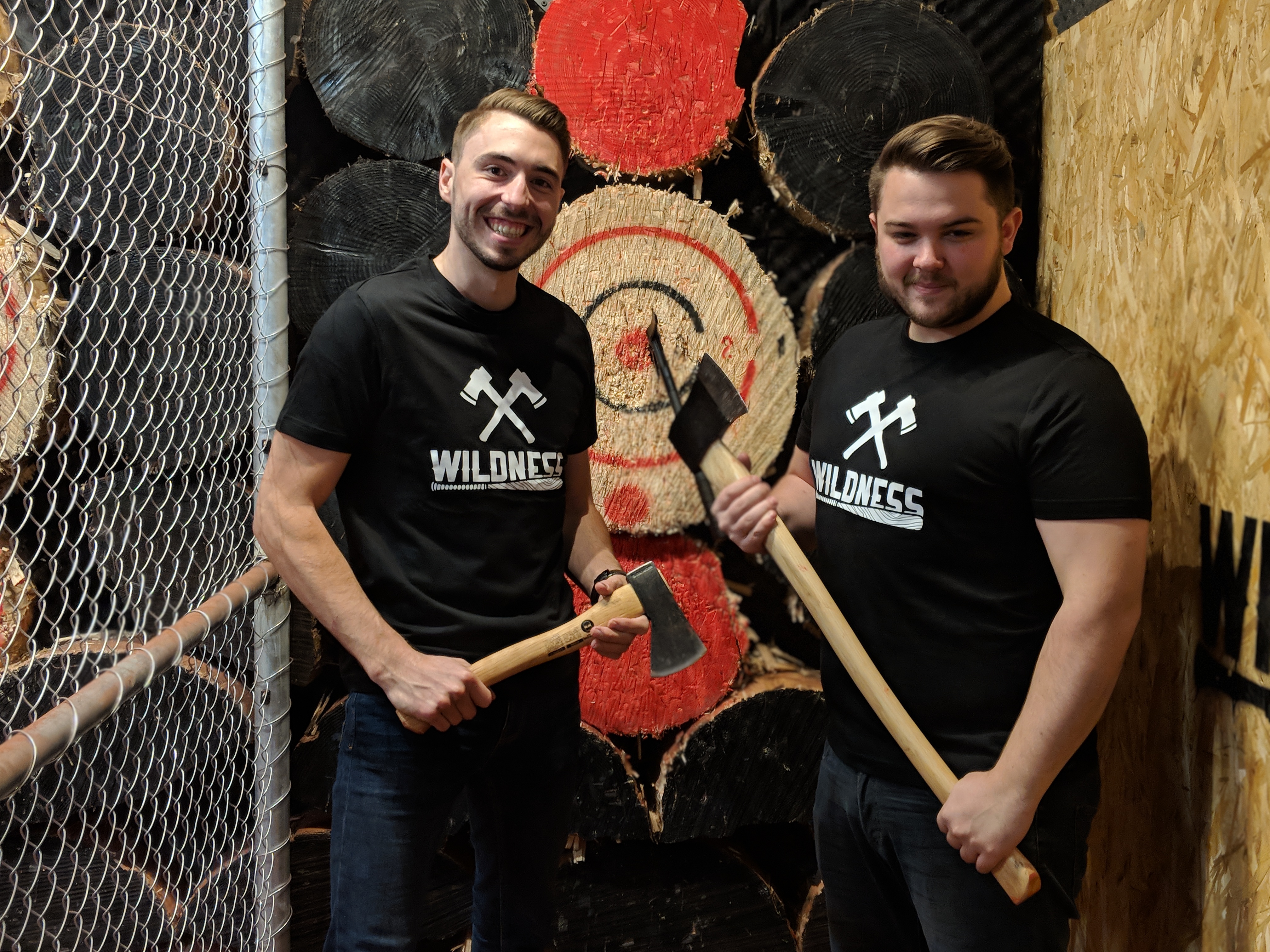 Their space hosts a competitive axe throwing league on Tuesday evenings, but anyone can sign up for an individual or group session online. According to Tecles, the room sees anywhere from 100 to 120 customers on a typical weekend.
"The sport is really starting to popularize," explains Tecles, "even though at its base it's a sport that's coming back from centuries ago, with the Vikings, [American] Indians, et cetera. It's very historic."
In the past decade, the sport has made a rapid comeback. The World Axe Throwing League (WATL) and the National Axe Throwing League (NATL) have hundreds of chapters around the world, including in places like New Zealand and Brazil.
Though the sport officially emerged in the mid 2000s, recreational axe throwing rooms and bars started to open in Canada in the early 2010s. Tecles imagines that given the increased interest in unique games and experiences, it's entirely possible that more axe throwing rooms will open up in Paris in the coming years.
"There's a whole bunch of cities and countries that are starting to set up [axe throwing rooms], and we're very happy to be part of this small group of axe throwers," says Tecles. "Why not have two or three more rooms open up?"