To say that the power of music knows no bounds is to repeat an expected truism. Yet nothing could be truer for Paris-based Singing Earth Divine gospel choir, as it unites an international group of Paris-based singers within one inspiring choir. Now celebrating its fifth year, its founders, Americans Crystal Petit and Jua Amir, are now set to showcase the choir's unique international voice with a duo of special concerts in Paris on May 24 and New York on June 9.
Recognizing the power of an American approach to coaching, the pair started the choir as a way to create a new "space where people could express themselves in an atmosphere of non-judgment and where their authentic expression could be fostered and supported," Amir explains to Frenchly. Now numbering over 50 members of all ages, nationalities, professional and non-professional singing backgrounds, the group sings from a "rich and culturally diverse repertoire" that speaks to many of the members' experiences as world citizens.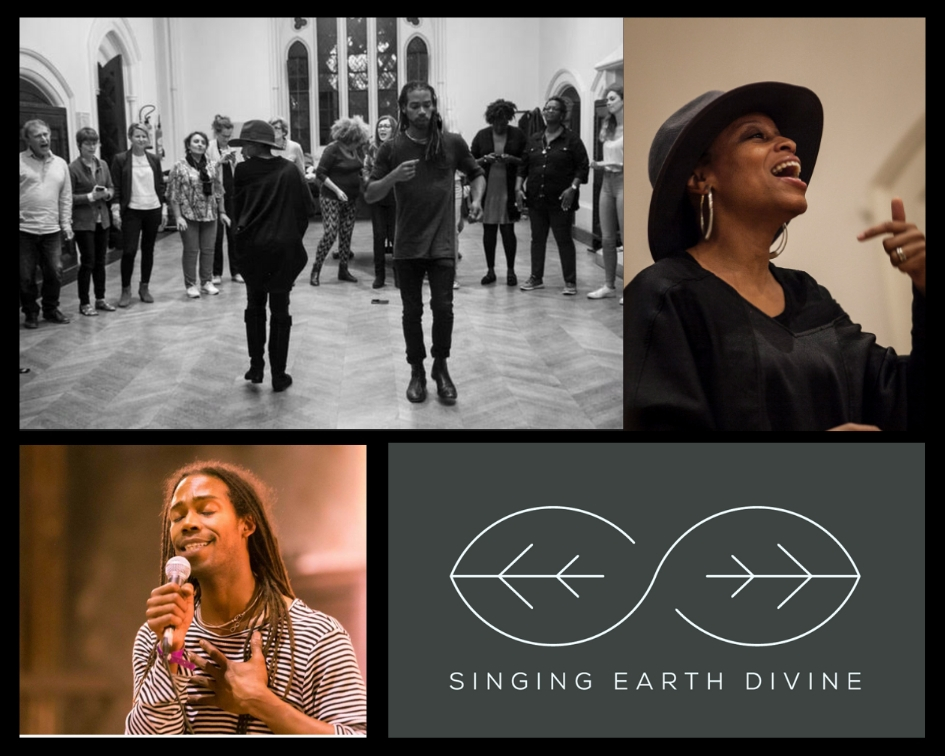 Both born in the United States, Petit and Amir's musical backgrounds bridge the Atlantic, spanning everything from musical theater to TV. In Jua's case, it was a role in the Broadway's Lion King musical that first brought him to Paris in 2007. Since staying on in the city of light, he has appeared on France's edition of The Voice and worked with a host of familiar names in French music including Shy'm, Pascal Obispo and Michel Sardou. As for Crystal, who moved to France in 2000 on a Fulbright scholarship, professional life in Paris has led to work with such well-known figures as Sylvie Vartan, Cécile de France and M. Pokora.
Meeting weekly at the American Cathedral of Paris, Singing Earth Divine doesn't insist on religiosity, but instead offers an essential salve for the busy, often stressful realities of life in a major city. Because, as Jua says, "inadvertently and sometimes on purpose, the daily stress and difficulties are continuously passed around from human being to human being." Instead, "singing, especially singing together as a group, has the unique ability to allow human beings to feel their own authentic expression…and be supported by a collective expression."
The result becomes a unique way for newcomers and established expats alike to enjoy the uplifting power of music and meet others whose lives encompass several languages and cultures. For those in Paris on May 24, Singing Earth Divine's uplifting power can be enjoyed at a unique concert Jua describes as a "sensorial voyage" at the iconic Madeleine Church. Then in June the choir will head to New York and Carnegie Hall to perform alongside 200 other choir members at a special June 9 concert directed by the renowned composer Christopher Tin. More information available here.