The holiday season is upon us — and in France, at least for many, this means one thing: it's vin chaud season. Balanced perfectly at the intersection of red wine and warm cider, vin chaud (or mulled wine) is easy to make — just wine, cinnamon, fruits and sugar — and goes a long way toward warming wintry hearts across Europe and around the world.
It goes by many names: glühwein in Germany, glögg in Sweden or forralt bor in Hungary. But, for all its regional differences and various names, vin chaud universally signals several things: crisp weather, holiday markets and, yes, the feint glow of flickering lights.
While nearly any cafe in Paris will serve you this delicacy, these five places all bring something unique to the table, along with your vin chaud, of course:
Maison Sauvage, Saint-Germain-des-Prés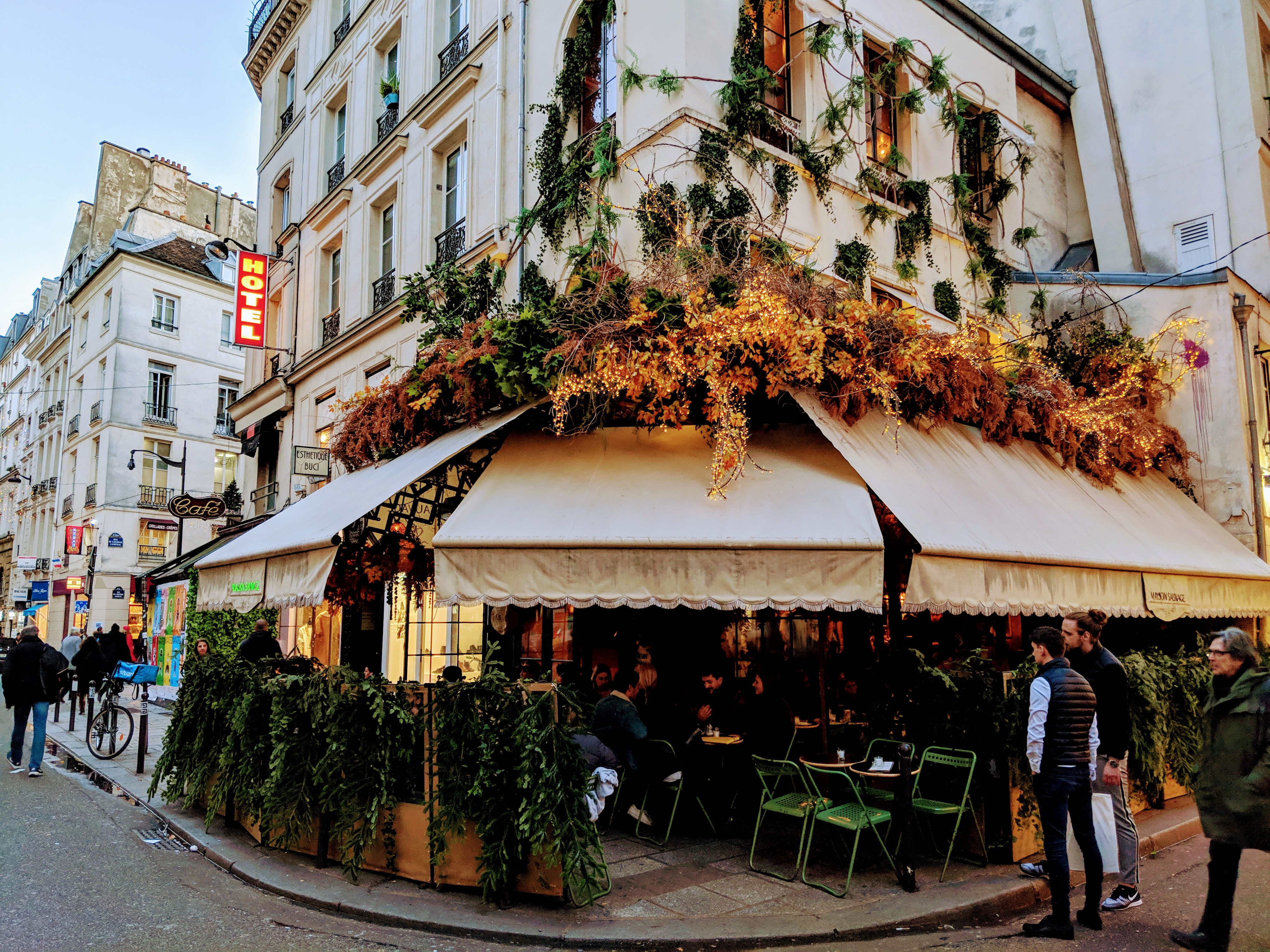 Nestled into a side street in Saint-Germain, Maison Sauvage has to be one of the coziest places to spend a winter's afternoon in Paris. The café is, quite literally, overrun with plants, both inside and out — so much so that it has become more garden than building. In summer, they provide a shady alcove. In winter, the foliage has the effect of keeping in the warmth from the heat lamps much like a greenhouse would. As for the vin chaud, it was reasonably priced at 5.20 euros (especially considering you'd pay double to sit at the significantly-less-lush Café de Flore, just around the corner), but it could use a little bit more sugar. — 5 Rue de Buci, 75006
Le Refuge, Montmartre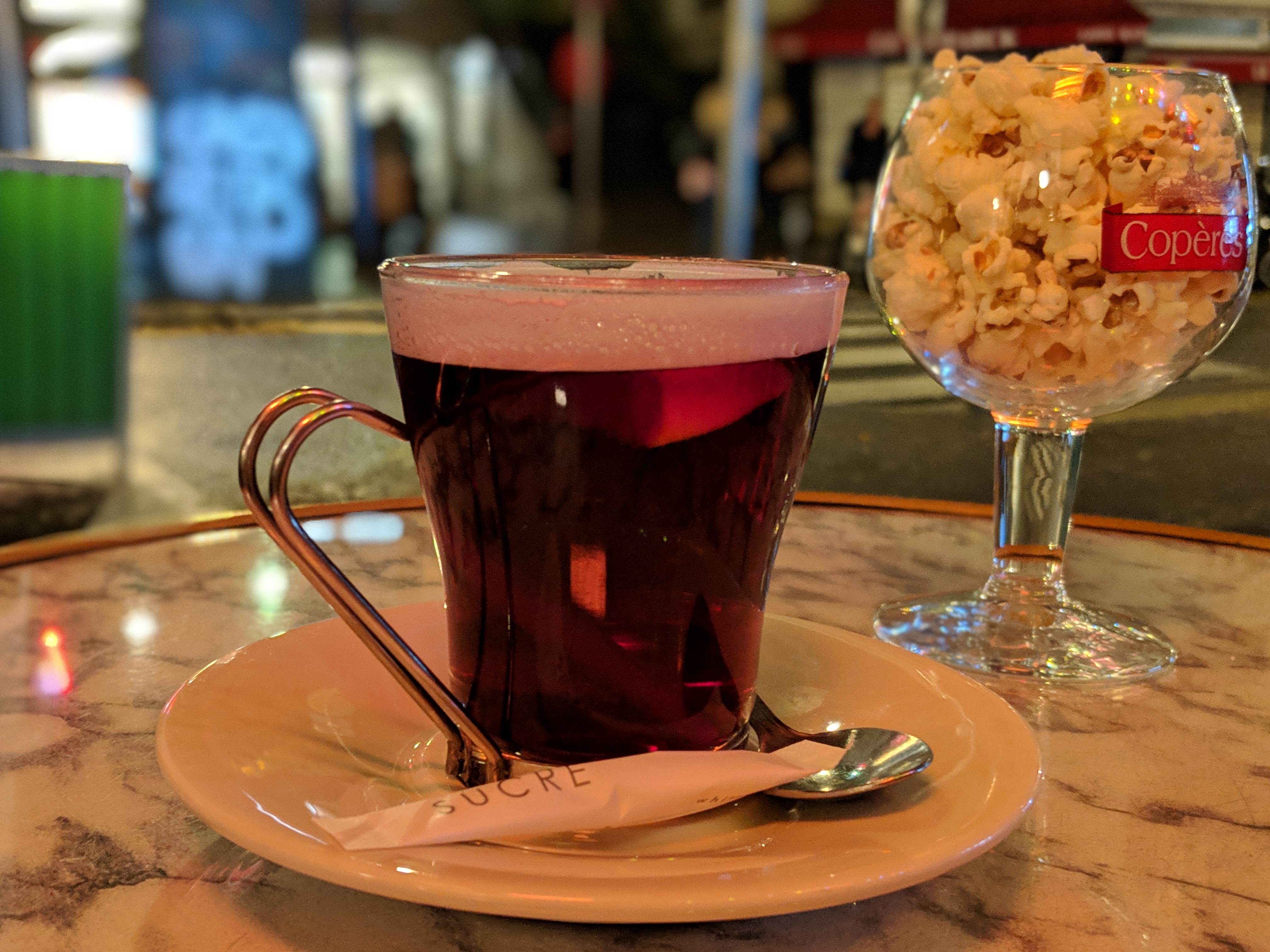 The only café that brings you popcorn with your vin chaud (and any other drink you order for that matter), Le Refuge has the familiar vibe of a bar that hasn't changed in a long, long time. Regulars float in and out with their lapdogs and their cigarettes; tourists climbing the steps to Sacre Coeur never seem to notice you; and, of course, the vin chaud — heavy on the cinnamon, just the right amount of sugar — is flowing at 5.60 euros. — 72 Rue Lamarck, 75018
La Closerie des Lilas, Montparnasse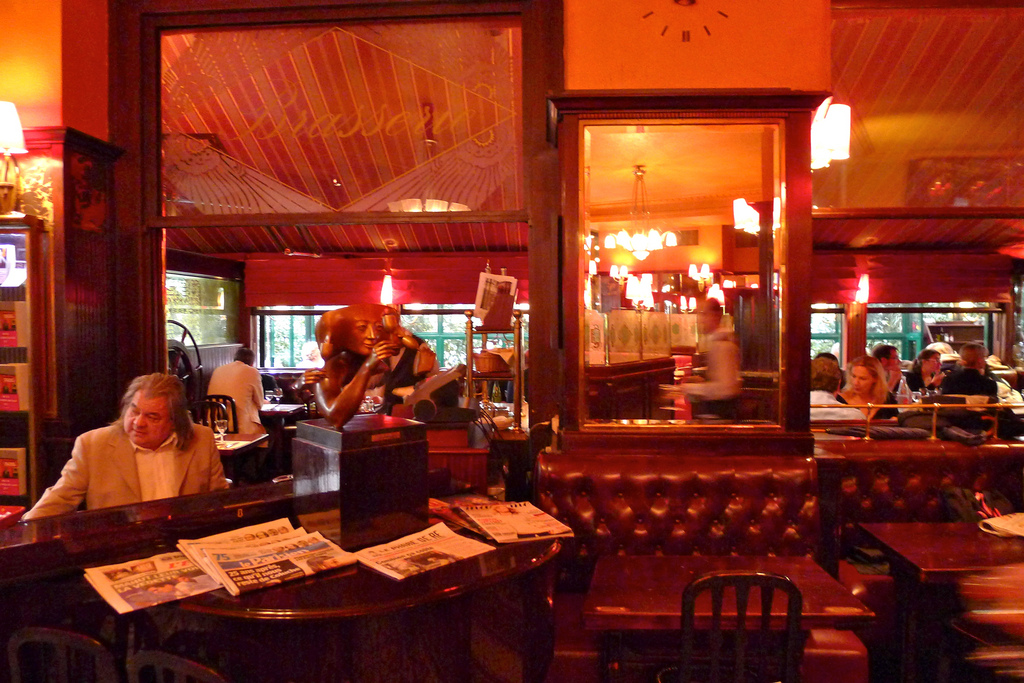 If you're looking for an outrageously-overpriced (take what you think it might cost and then add 10 euros) vin chaud in an extravagant location, look no further than La Closerie des Lilas. One of several old Hemingway haunts that dot the city, La Closerie de Lilas will undoubtedly transport you back in time. The waiters all wear three-piece suits; the clientele trends toward British nobility on holiday; and they make your vin chaud in front of you, with a hefty splash of what seems to be brandy at the bottom, before taking it off to an unknown location to warm up. Of course, if you're in the neighborhood and want a cheaper option, cross the street and check out Café Bullier: slightly less class, significantly more vin chaud. — 171 Boulevard du Montparnasse, 75006
La Rotonde Saint Honoré, Palais Royale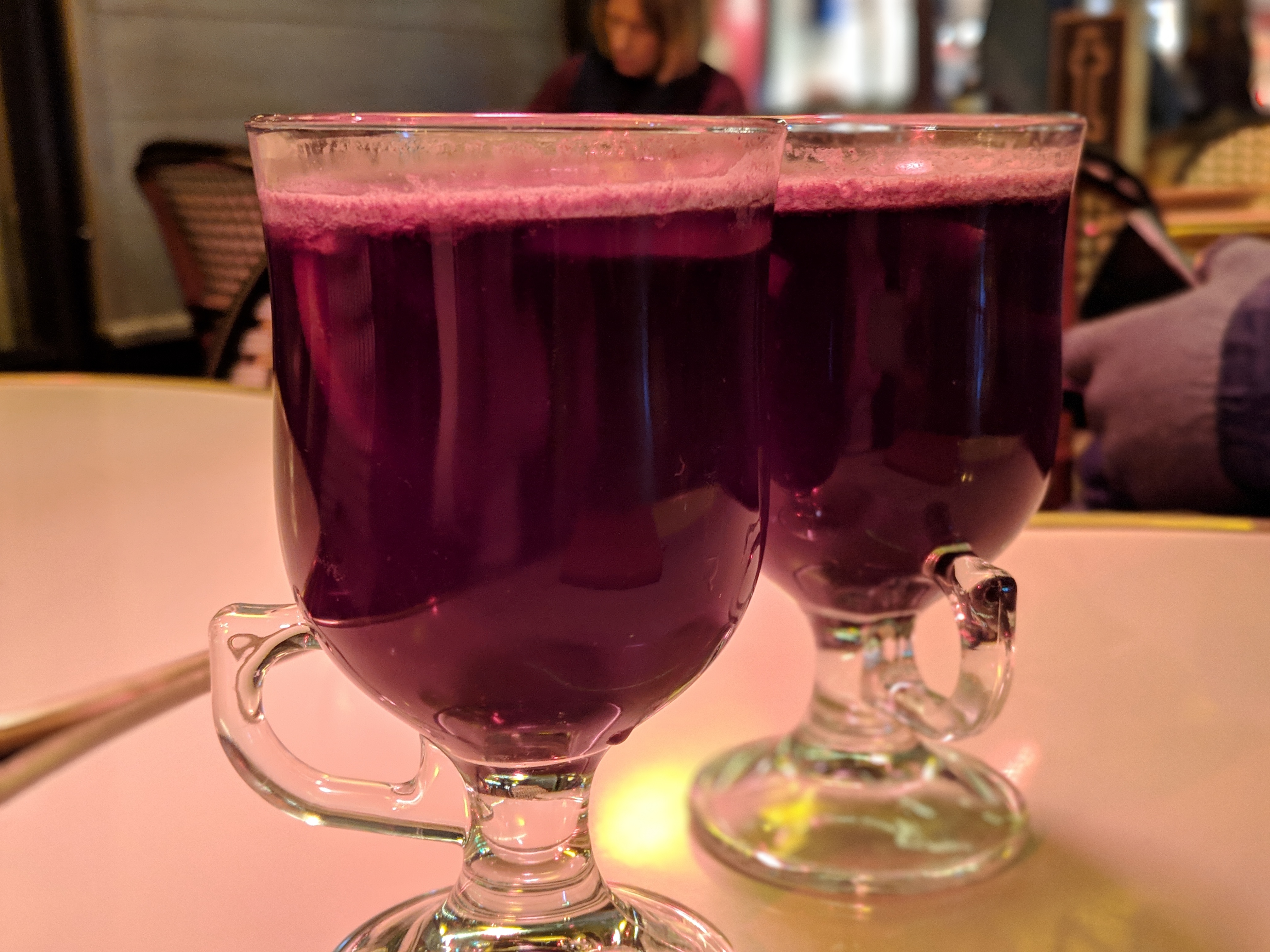 For the best quality vin chaud, go to La Rotonde Saint Honoré, right near the Tuileries, Palais Royale and the beautiful Place Vendôme in central Paris. The price is slightly steeper than at other cafés (7.50 euros), but the product is worth it. For lack of a better description, La Rotonde offers a smoothie-like vin chaud, with a thin layer of fruit at the top of the glass. Ambience-wise, the café is calm, with an outdoor seating area completely protected by a glass barrier that keeps in the heat. After you've finished, the location is perfect for some nighttime sightseeing, to boot. — 10 Rue des Pyramides, 75001
A Christmas market, everywhere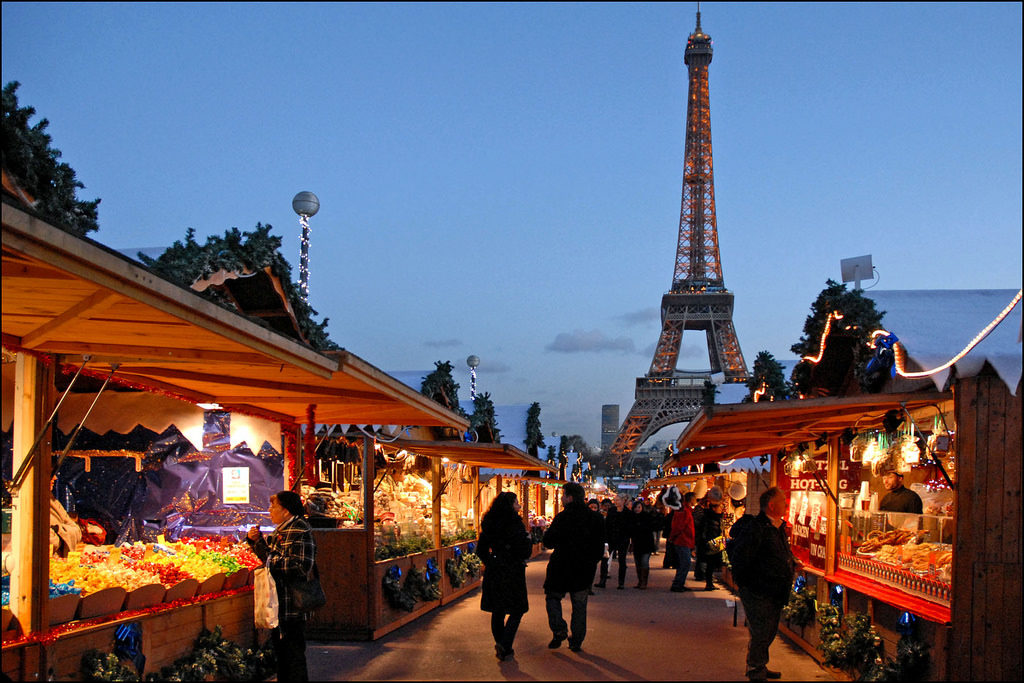 Of course, no vin chaud list would be complete with mentioning the fact that the drink is available at pretty much any Christmas market in Paris, usually for three or four euros. For an exhaustive list of markets in Paris, look no further than here.
As they say in France, bonnes fêtes!