In Paris today, there are certain neighborhoods where it can actually be difficult to find "traditional French cuisine." Whereas even five years ago you could turn any street corner and find a classic brasserie, a huge influx of fusion joints and fast-food chains have out-priced many of these older models in rapidly gentrifying quartiers. If you want tartare de saumon and coq au vin, you might need to trek to an overpriced affair somewhere touristy like Montmartre, or opt for the gourmet experience somewhere with a Michelin star. But for genuine, no-frills French food, the options are growing shockingly slim. While 30 years ago bistros accounted for around half of Parisian restaurants, that number is now at 14%.

Young Parisians, when asked, are more likely to recommend a sushi restaurant or a taco place than any kind of classic French resto. Just look through French pop magazine Le Bonbon, whose food section is littered with pictures of burgers, tacos, poké, Korean pork belly buns… and very little cheese, baguettes, or charcuterie. Why? Because if you've grown up with one type of food prevailing your entire life, wouldn't you want to try something new? Aesthetically and gastronomically, contemporary bobo-styled cafes, bars, and restaurants are luring in French people who think of themselves as being on trend. The preference for alternative cuisines is illustrated by the fact that around a quarter of Parisian bistros closed between 2014 and 2018 alone.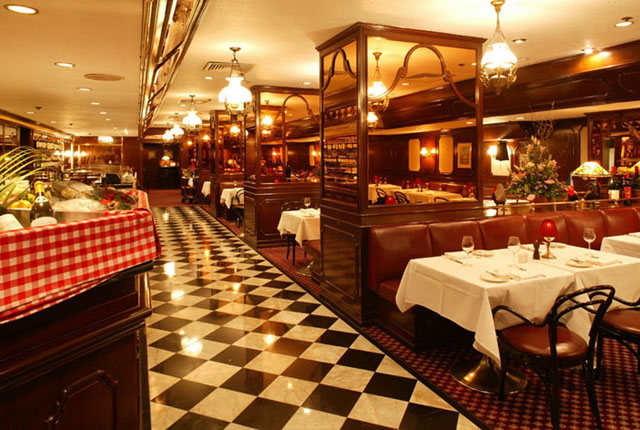 But who decides what constitutes "French food" anyway? While many new wave chefs in Paris are foreigners, like Satoshi Koda and Phounsouk Rajasombat over at Black Code (which runs a series of Japanese/French fusion restaurants like Yoko and Kinugawa), a lot of experimentation is coming from native Parisians. Take the Trinity Group, a restaurant collective run by French chefs Valentin Bauer and Grégory Cossu, who offer a classic bistro menu at Chez Justine, brick oven pizza at Tripletta, and assorted brunch fare at Triplettes. Isn't food made by French chefs, in a French city, using French ingredients, and eaten by French people still French food even if Bocuse never made it?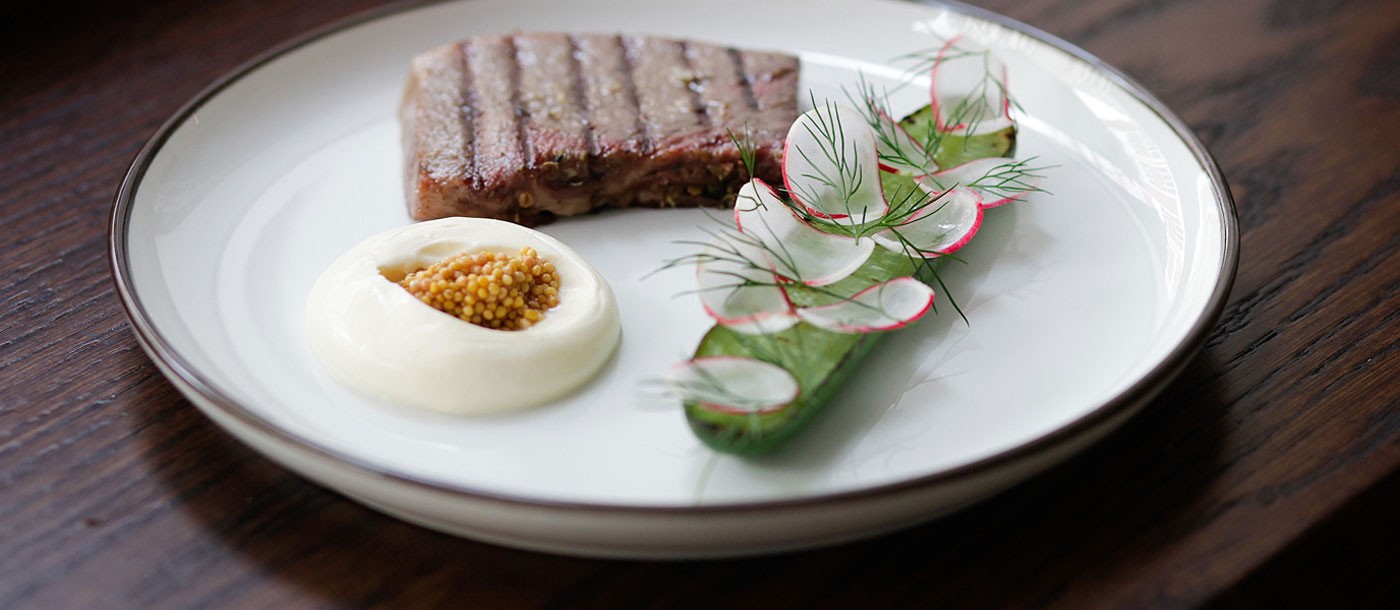 Yet the concept of "French food" still represents a kind of unattainable ideal, something that equates to money and class, good taste and inimitable savoir-faire. Only eight years ago UNESCO placed "French gastronomic meals" on its list of the world's intangible heritages. The choice was meant to preserve not only French food, but also presentation, wine pairings, and every aspect typical of a French dining experience. Many found the decision elitist and myopic, claiming that it implies the superiority of French gastronomy over other culinary traditions and restricts what, formally speaking, constitutes a French meal. In a scathing editorial, The Telegraph rebuked, "The artery-clogging richness of the saucing and the prissy presentation [of French food has fallen] out of vogue, along with the old fashioned red-and-white tablecloth, escargots-and-peppered-steak bistros we all crave but rarely find."

But French gastronomy is an ever-evolving medium. Beef bourguignon, long considered a "traditional" dish in the canon of French classics, was documented for the first time only in 1903. Does this mean the tradition of French food is barely more than a century old, at least as far as we can officially prove? How about bouillabaisse, which was a peasant dish until Julia Child turned it into haute cuisine in the 1960s?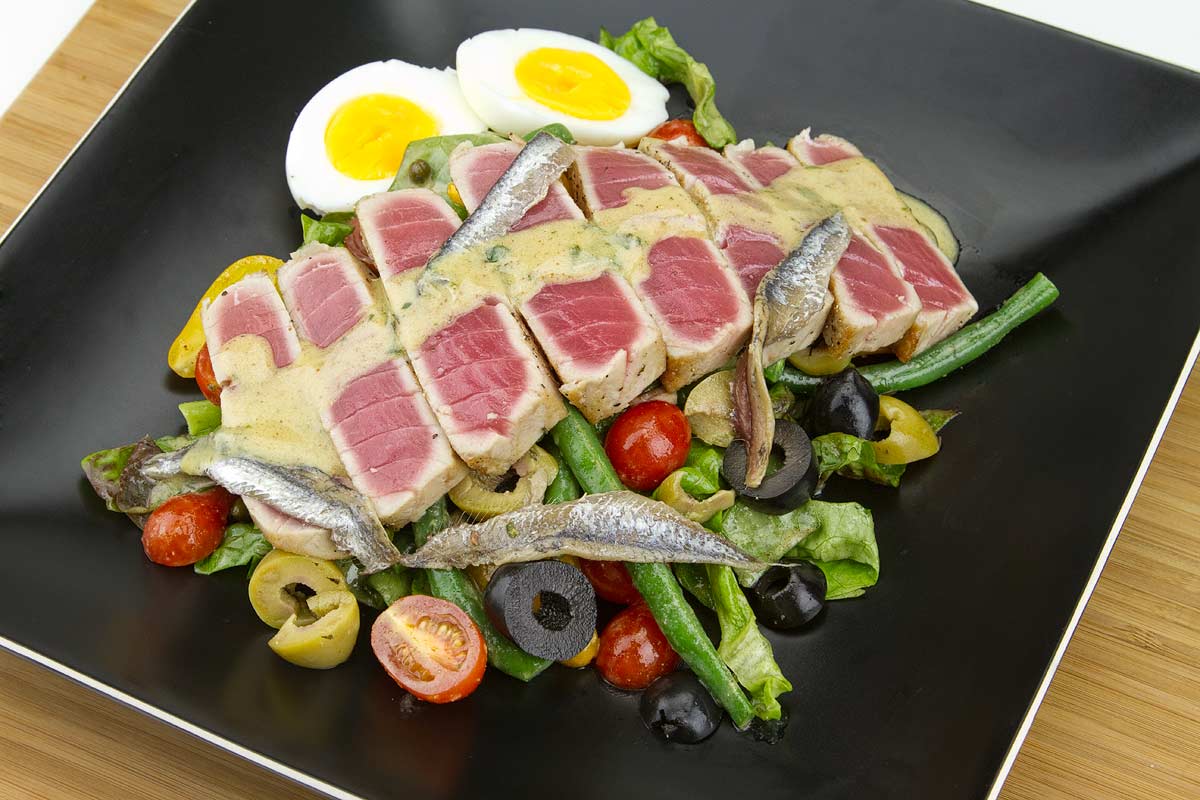 French food traditions seem to become traditions only when a famous chef puts a stamp on them and says, "Voilà, this is now the official recipe." In reality, canonized recipes typically go through myriad adaptations before someone higher up the food chain discovers one version and declares it definitive, at which point any variation becomes taboo. The salade niçoise, for example, originally consisted of little more than tomatoes and anchovies. Today, critics are still fighting over whether or not you should be able to add green beans and potatoes to it.
Some say that traditional French food is heaving its last breaths. "Paris has come to be regarded as a dull, predictable food city," wrote the author of this infamous New York Times article in 2014. But the reality is that this is simply impossible.
The tenets of French cuisine have always been fresh, locally-sourced ingredients made with a combination of innovation and centuries of tradition. A French chef doesn't make confit de canard with a wasabi paste because he doesn't know what the original recipe tastes like, but because the original is so present in the culture's collective memory that he can afford to play with it. Fusion food is, by definition, referential. It is predicated on an assumed knowledge of existing culinary heritages. And as long as that's true, it can never destroy the thing it references, or else it would cease to be significant. So let the avocado-wielding, pork belly-searing, miso-brandishing fusion chefs come. Let's see what they can bring to the table.