This year, July 14th falls on a Friday, giving you one extra day in your holiday weekend. Frenchly and French Morning have rounded up the must-see events in Washington for le quatorze juillet, or "Bastille Day," as the Americans call it.
History lesson in Lafayette Square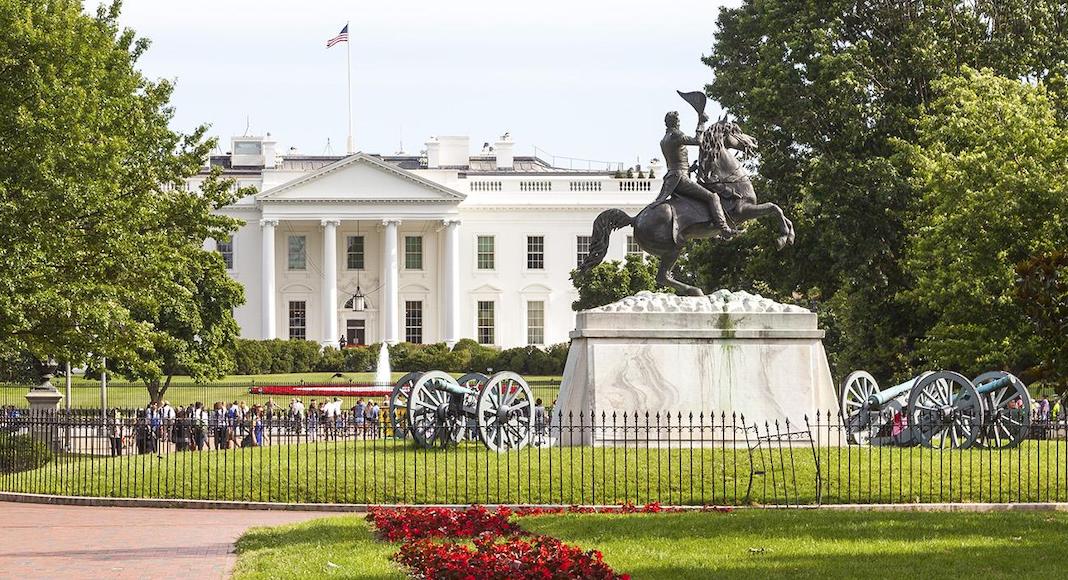 Ed Moser, former Tonight Show writer and former Presidential speechwriter, invites visitors to follow him through the streets of DC to learn more about French history in the U.S., and its influence on the continent. A great way to celebrate France's national holiday. The "Bastille Day Tour of Famous Franco-Americans" guide will meet you on Friday, July 14, at 5:30pm in Lafayette Square. The tour lasts about 2 hours, and costs $24. Book here.
The Côte d'Azur at La Maison Française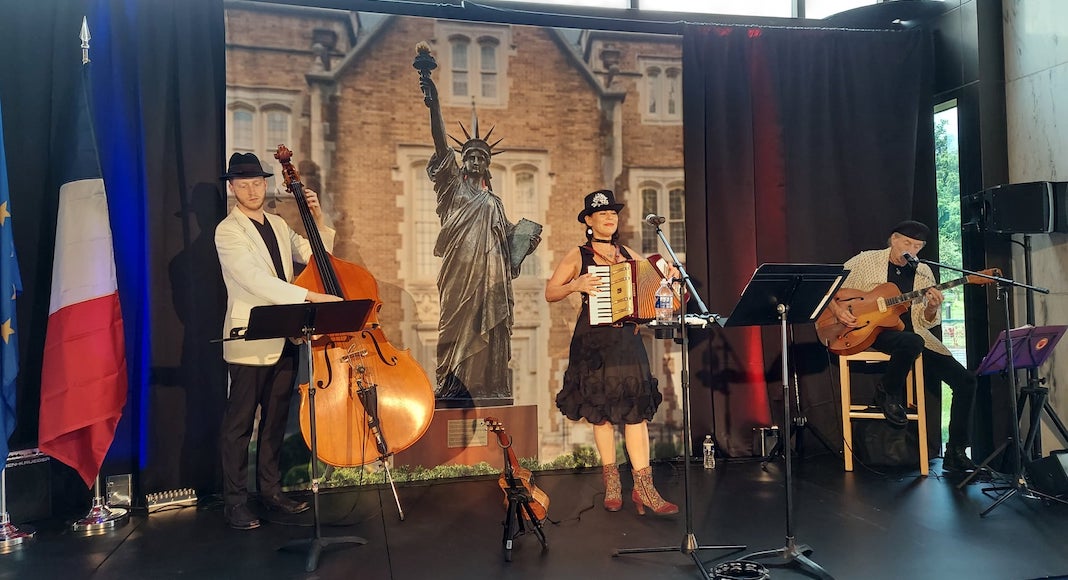 As it does every year, the Comité tricolore is highlighting a new French region. This year, the Côte d'Azur is in the spotlight, with dishes by DC-based chefs from the region. In addition to culinary tastings, a Provencal market and an introduction to pétanque will also be on the menu. Rosé and pastis will also be served.
Rendezvous on Saturday, July 15 from 6:30pm at La Maison Française at the French Embassy. Tickets start at $300 and can be reserved here. The event is also a fundraiser for the Comité Tricolore, so all proceeds from the evening will help support its charitable mission.
Celebrate French Culture at Alliance Française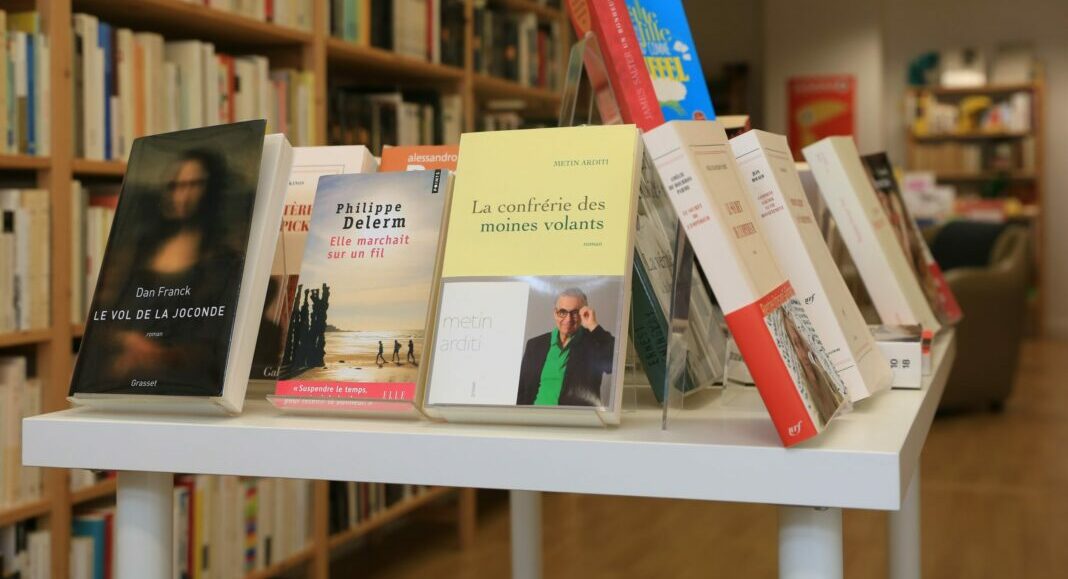 This year, Alliance Française Washington DC welcomes local Francophiles to enjoy their newly renovated space. In addition to the open house, the Alliance encourages everyone to join Katie Kirkpatrick's walking tour just before the evening begins. The party will take place on Friday, July 14, from 7pm to 9pm. Cost: $35 for members, $50 for non-members. Book here.
Music and picnic in Tenleytown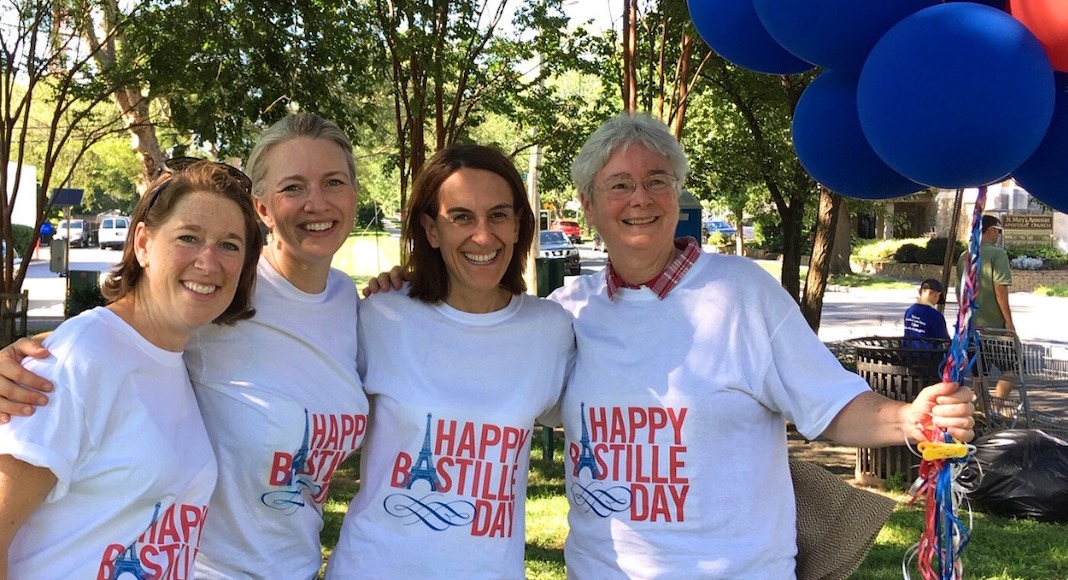 According to local residents, Fessenden Park is becoming Tenleytown's little French Quarter. To celebrate the French presence in this corner of DC, the Tenleytown Main Street association is organizing a day dedicated to le quatorze juillet. From 2pm to 4pm on Saturday, July 15, come to enjoy quiches and profiteroles, Perrier, Orangina, and rosé sangria. For sports enthusiasts, there's also a classic game of pétanque. Tickets cost $20 and can be booked here.
A French Meal at La Côte D'Or Café
Chef Jacques Imperato will offer a four-course dinner specially prepared to celebrate French culinary traditions: foie gras, oysters, confit duck, and strawberry sorbet. To accompany the menu, the wines chosen will be French terroir classics presented by importer Stéphane Defot, founder of Z Wine Gallery. Two seatings are available, on Wednesday, July 12, and Thursday, July 13, at La Côte D'Or Café located at 6876 Langston Boulevard in Arlington, Virginia. Cost: $120 for the meal, bookable here.