Need a French poem to impress your date or S.O.? Love is in the air and here at Frenchly, we've got you covered. Here are seven love poems to read that'll sweep anyone off their feet.
1. Romance / Roman, Arthur Rimbaud (1891)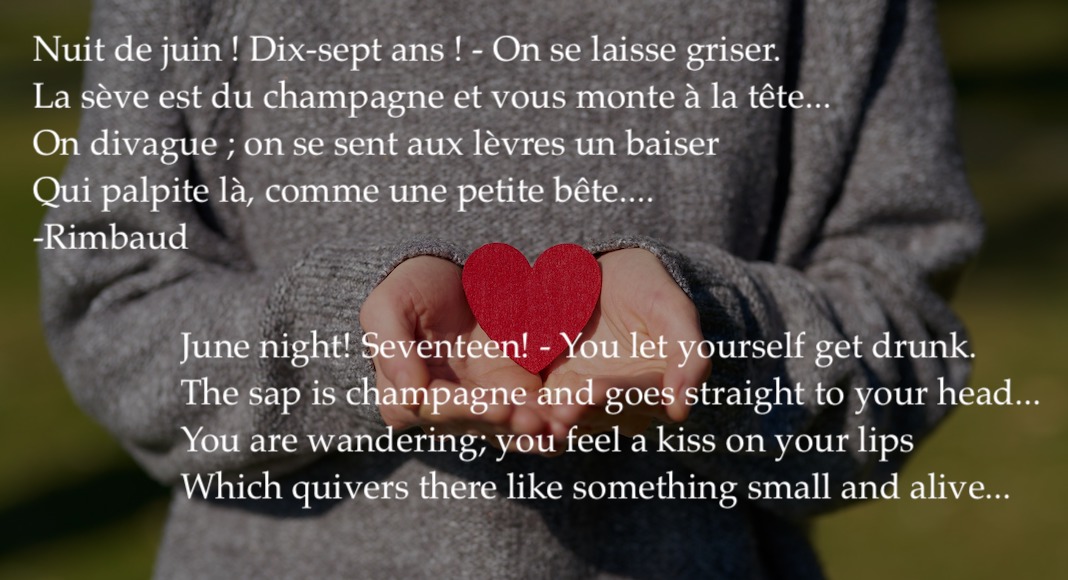 'Cuz I'm just a teenage dirtbag baby…
— read the full poem here
2. The Mirabeau Bridge / Le pont Mirabeau, Guillaume Apollinaire (1912)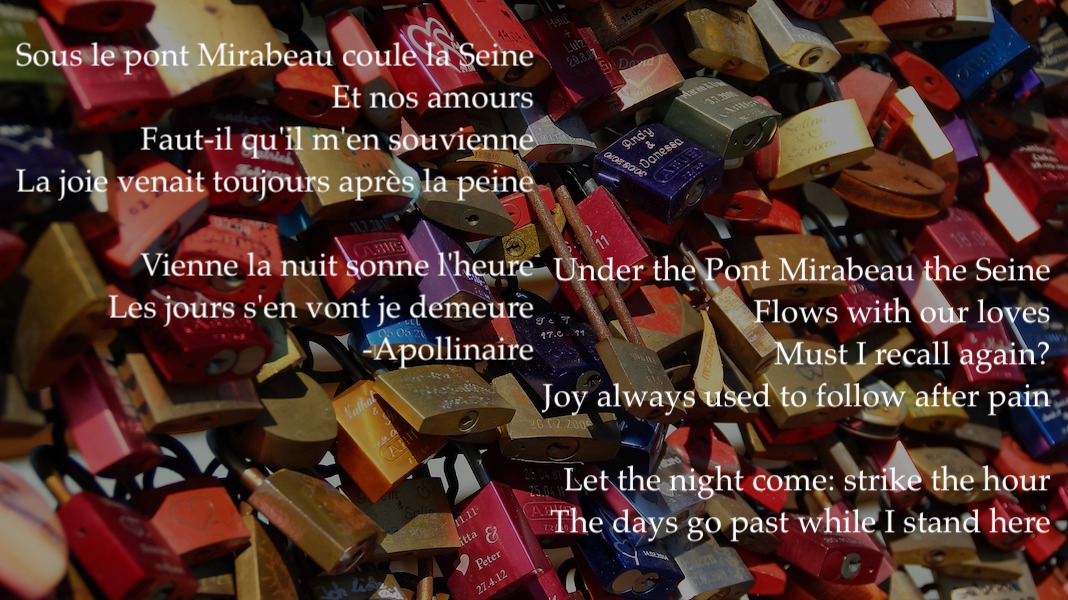 Before Taylor Swift, there was Guillaume Apollinaire. The Mirabeau bridge was made famous when Apollinaire published the poem of the same name, after breaking up with the painter Marie Laurencin.
— read the full poem here
3. Tomorrow, at Dawn / Demain, dès l'aube, Victor Hugo (1847)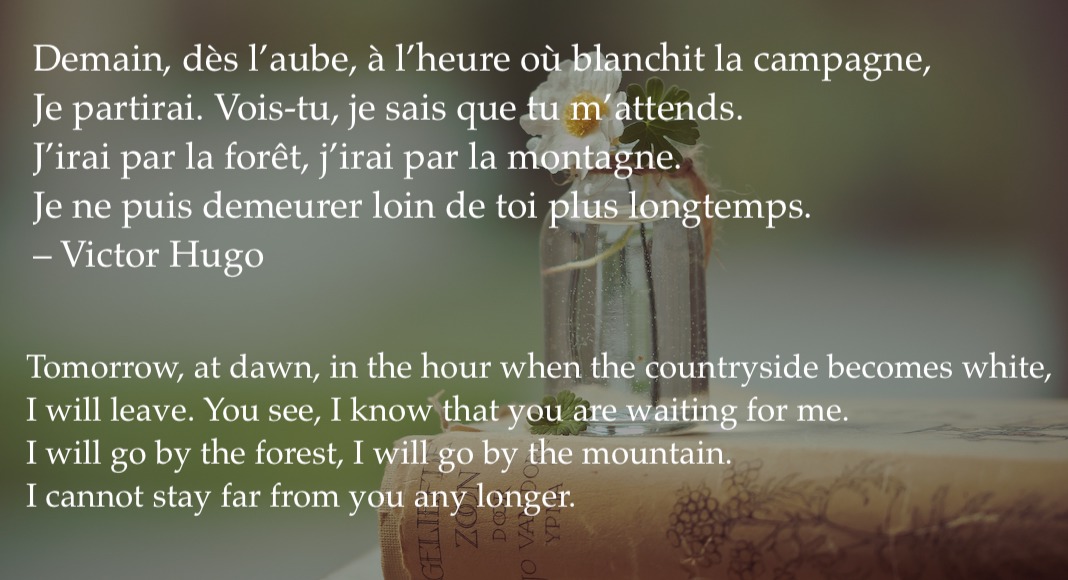 Reading this poem, one first imagines two lovers in the countryside, but the poem soon takes a dark turn (spoiler alert: they're not lovers).
— read full poem here
4. We Will Sleep Together / Nous dormirons ensemble, Louis Aragon (1963)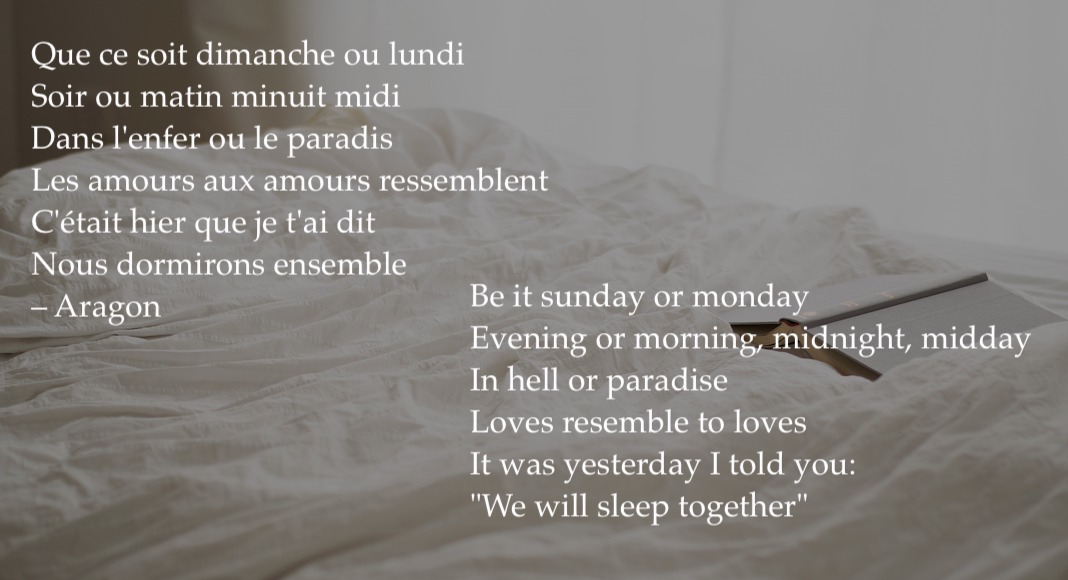 "We will sleep together"? Very subtle.
— read full poem here
5. In Passing / À une passante, Charles Baudelaire (1855)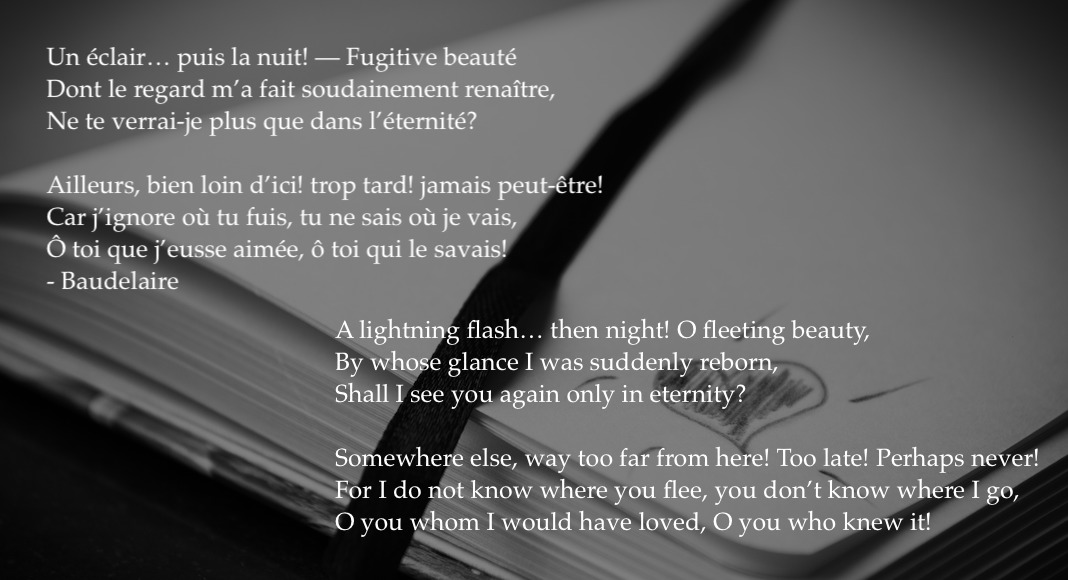 @Baudelaire: maybe try Missed Connections on Craigslist?
— read full poem here
6. The Roses of Saadi / Les roses de Saâdi (1860)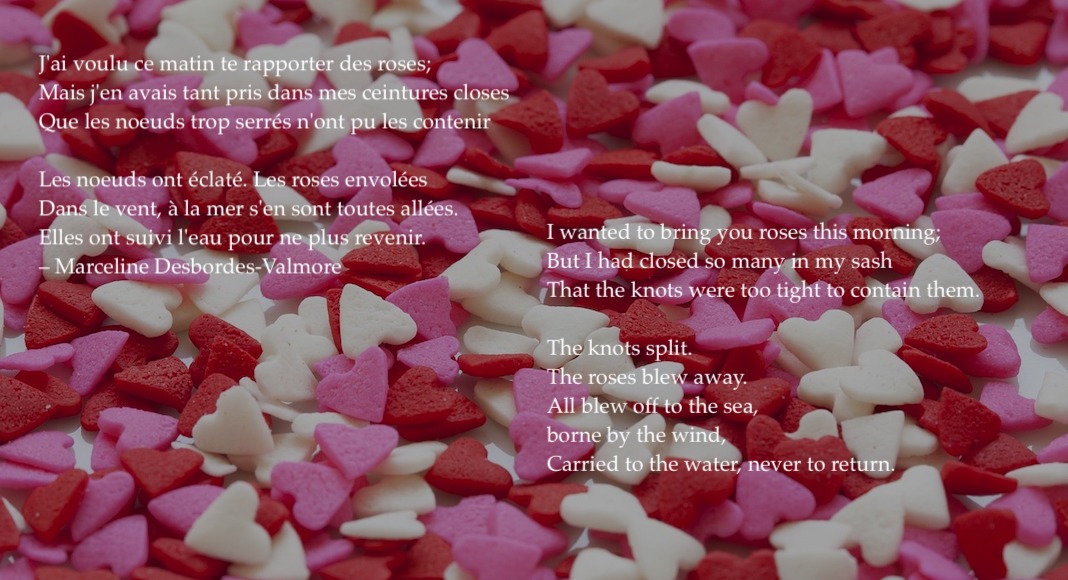 Whether this is a love poem or not is up to you to decide, but who hurt you Marceline?
— read full poem here

7. So That You'll Love Me Again / Pour que tu m'aimes encore (1995)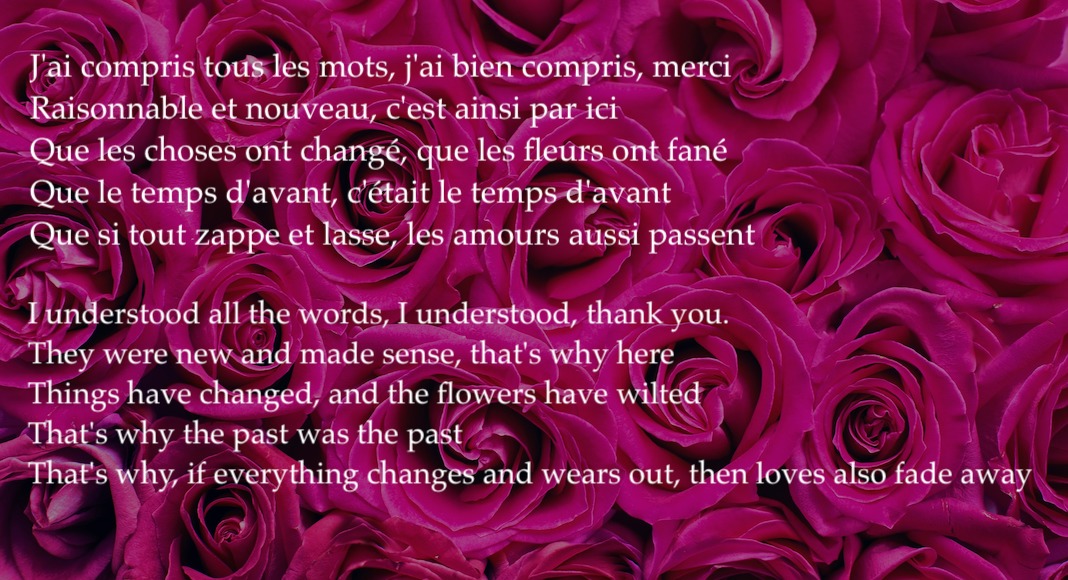 Sounds familiar? That's because THIS IS A CÉLINE DION SONG. Happy Valentine's Day everybody!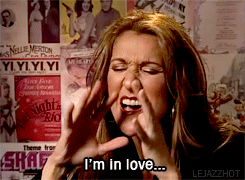 Featured image: Stock Photos from Masson/Shutterstock