Faced with the sheer number of bars that Montreal boasts, it can be overwhelming to make a choice where to go for the evening. To help you decide, here's our selection of the most unusual and unique bars in the city.
1. Relive your early 2000s skater years at the TRH-Bar
If you used to watch Thrasher skate videos or show off with your skateboard (or honestly just if you wore ties like Avril Lavigne and head-banged to "Sk8r boi") the TRH-Bar may be the place you've always dreamed of. The establishment boasts three bars, a dance floor and… a bowl for experienced skaters. Open from Thursday to Saturday from 10pm, the place will remind you of the days of Tony Hawk or Bam Marguera but with electronic music and trap music. The entrance fee is $5. — 3699 boulevard Saint-Laurent Boulevard
2. Candy and more candy at Candi Bar
Maybe it's your secret fantasy to have a candy bar just for you (it's fine, we're all still kids at heart). At Candi Bar, in Mont-Royal, your dream comes true. Gumball machines, gummy candies, boozy slushies — everything is there. Open from 4pm to 3am except on Monday and Tuesday, the establishment is the place to be for sweettooths who also like to dance. Guaranteed toothache and chic outfit recommended. — 1148 avenue Mont-Royal est
3. Retro-gaming at Arcade MTL
Street Fighter 2, Zelda, Pac-Man or Donkey-Kong, do those words bring back memories or what? This is the universe that you (re)discover at Arcade MTL on Saint-Denis. What to expect: the most emblematic arcade games of the 80s and 90s. You'll pay $7 to enter and gain access to about twenty free machines and several retro videogame consoles. Good to keep in mind, admission is free during happy hour every Thursday. — 2031 rue Saint-Denis
4. Lockhart, the Harry Potter bar
There was one in Toronto for a while, but it was not until 2017 that the Lockhart, the bar that transports you to the world of Harry Potter, settled in Montreal. There, various and varied potions and elixirs are at your disposal, as well as cocktails (and often a few wizards). "Magic" evenings are organized on the first and third Tuesdays of the month when admission is free. — 3979 rue Saint-Denis.
5. Nacho Libre, for laid-back Mexican food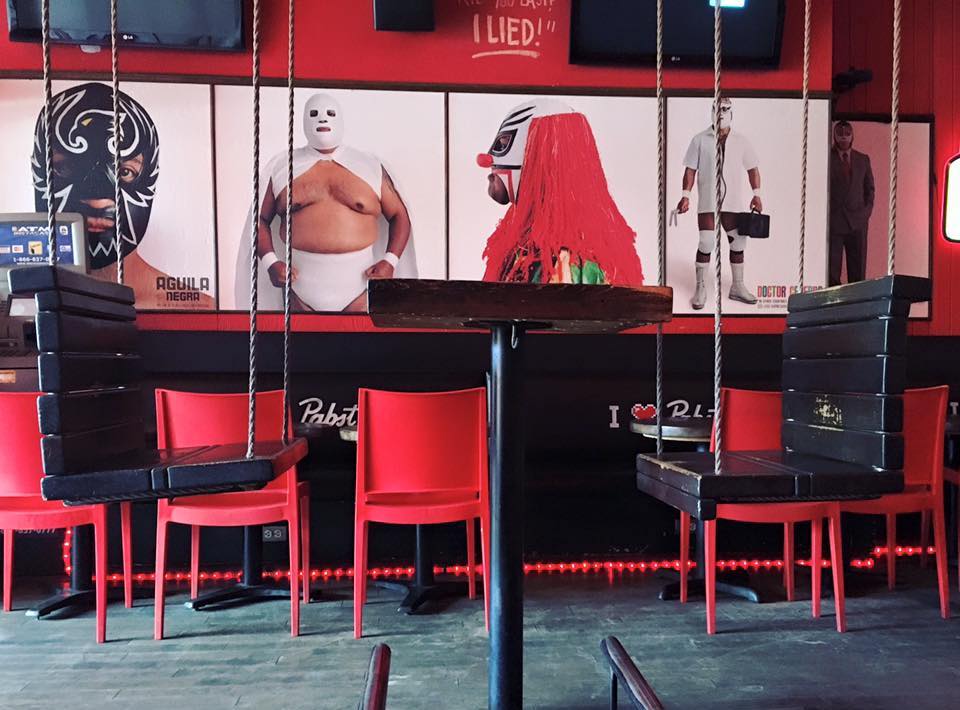 All tinted in red lighting, Nacho Libre is not the kind of place you expect to find in La Petite-Patrie… or really anywhere. Get nachos, tacos, burritos, and quesadillas and sit in their chair swings, surrounded by good vibes and photos of Mexican wrestlers. Make sure to check out the Nintendo corner to play a few rounds of the classics like Diddy Kong Racing. — 913 Rue Beaubien E
This article originally appeared on our sister site, Maudits Français.