1. Succulent Sale (November 4-5)
Café A – 148 rue du Faubourg Saint-Martin, 75010
Forget Manif Pour Tous, this is Plantes Pour Tous, an organization which coordinates monthly cheap plant sales (because we all know millennials love plants). At La Grande Vente de Plantes #3, all plants – cacti, succulents, tropical plants, outdoor plants – are 2€, 5€, and 10€. There are pots and soil, too, to get you started. What to do with your plant when you leave France? Give it to a friend, leave it somewhere with a note that says, "Je cherche une famille," or contact the USDA about bringing your plant home.
2. Top Roller Paris (until Nov 5)
Tour Montparnasse – 33 Avenue du Maine, 75015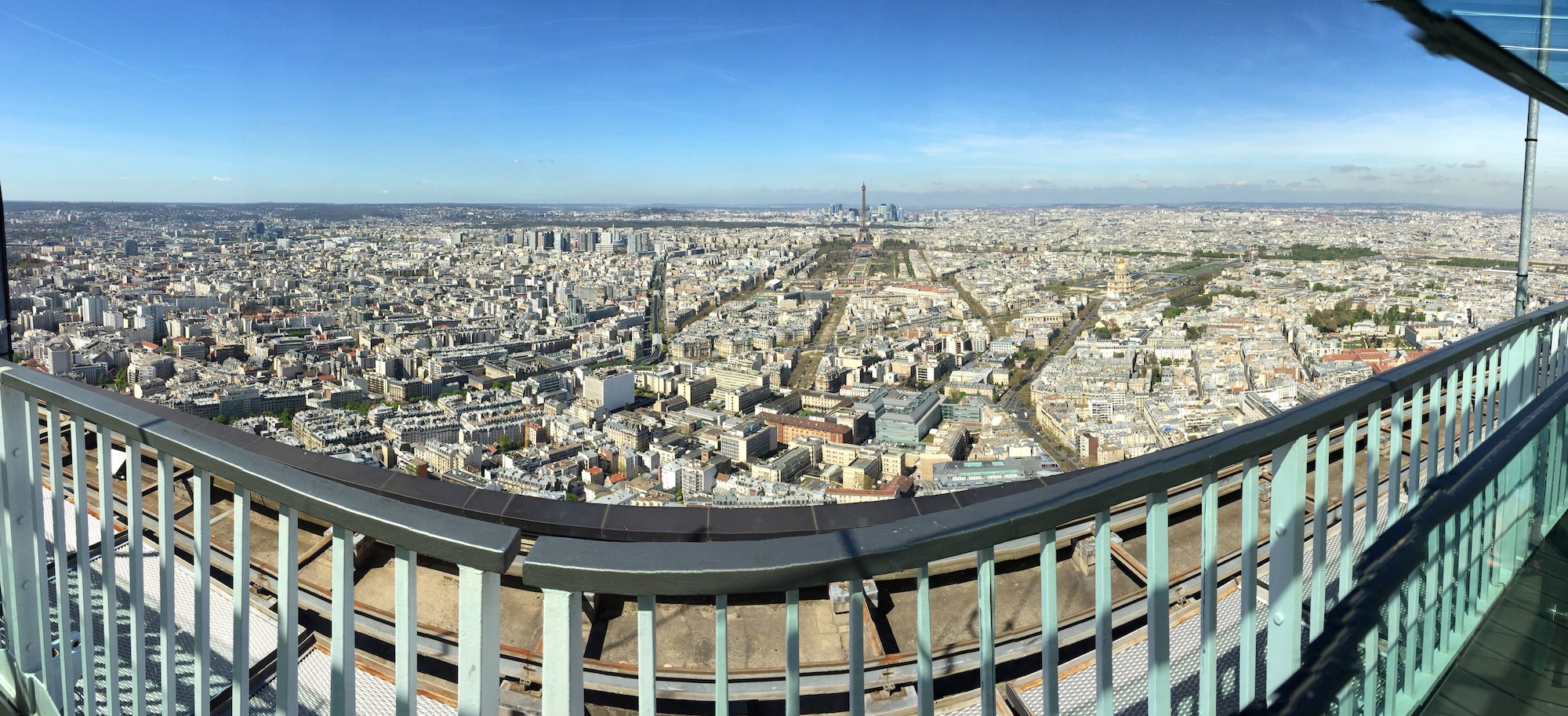 The view of Paris from the top of the 58-storey Tour Montparnasse is stunning. It's a 365-degree view without the crowds of the Eiffel Tower. Until November 1st, enjoy that view of Paris on rollerblades at Top Roller Paris. This roller rink on top of the Tour is open from 1pm to 8pm, and skates are included in the price of entrance. Reserve your ticket for the rink here by buying a ticket to the Tour.
3. Paris Photo (November 9-12)
Le Grand Palais – Avenue Winston Churchill, 75008
The world's largest art fair dedicated to photography features over 180 galleries and publishers from all over the world presenting their work in the magnificent Grand Palais for Paris Photo. Wander through the booths to peruse art and heavy coffee table books, or attend a book signing, talk, or award ceremony. Trade professionals, photography lovers, and photographers will all be there. Tickets are 15€ per day for students, 30€ on the weekdays, and 32€ on weekends.
4. Raclette
It's like fondue but better. Meats, veggies, and potatoes all doused in melted cheese that your waiter scrapes onto your plate. It's gooey, cheesy, perfect, and only available in winter so get it while it's hot! There are many places to get raclette in Paris, but we'd recommend the classics: Le Chatelet Savoyard, Pain Vin Fromage, and La Grange. Prices start at 16€ at Pain Vin Fromage and La Grange, and 23€ at Chatelet Savoyard.
5. Décor de Cinéma Exhibit (until January 14, 2018)
Musée de Montmartre – 12-14 Rue Cortot, 75018
Filmmakers often gravitate to Montmartre for shots of Paris – how could they not? The cobblestones, the twisting streets, Sacré-Coeur, artists, cabarets, people, food, shopping… it's a mythical area. In Décor de Cinéma, the Musée de Montmartre pays tribute to the best films of Montmartre – Les Portes de la Nuit, An American in Paris, Amélie, Midnight in Paris, and more – by recreating their sets and putting key props and memorabilia on display. Using extracts of films, costumes, props, lighting, sound, and film clips sets are recreated or evoked for guests to experience. Ticket prices vary by age, but the maximum cost is 12€ (buy here).
6. Beaujolais Nouveau (November 16)
A holiday exclusively for drinking wine? Absolutely. Every year, a new Beaujolais Nouveau comes out on the third Thursday of the month. At 6-8 weeks old, the fruity wine should be drunk immediately. Mostly what's great about the event is the celebration, not the actual wine which really isn't that great. For a list of locations that serve Beaujolais, check out this map. Even if you don't go somewhere to celebrate, buy a few bottles to share with friends!
7. After-Hours Tour of Opéra Garnier (November 11, 18, and 25)
Palais Garnier – 8 Rue Scribe, 75009
A special deal offered with TimeOut Paris, take an exclusive after-hours tour of the Opéra Garnier. Built in 1861, the opulent, gold gilded structure is full of carvings, marble, red velvet, dramatic chandeliers, and murals. A knowledgeable guide takes you through the Opéra and tells stories of its long history. Tours are available on Saturdays at 5pm, but you have to arrive before 4:45 because the building closes.
8. Paris Independent Film Festival (November 19-23)
Ciné XIII – 1 avenue Junot, 75018; Reflet Médicis – 3 Rue Champollion, 75005
The Paris Independent Film Festival highlights the work of independent filmmakers around the world. Of the 60 films screened, many are low-budget ones made by novice directors. Screenings are at 6:30pm 8:00pm, and 9:30pm. Tickets are for sale at the door, first come first serve. There will be 8 feature films screened, and the rest of the screenings are 80-minute blocks of short films. At Ciné XIII where films will be screened November 19-21, the bar will be open for networking until late. The final three screenings will take place at Reflet Médicis in the Latin Quarter.
9. Thanksgiving (November 23, 2017)
The French may not be celebrating the first (hypothetical) meal between the Native Americans and pilgrims, but they do enjoy a good Thursday night prix-fixe menu. Check out Frenchly's list of where to enjoy a Thanksgiving dinner in Paris, and where to shop to make your own.
10. Place de la Concorde Ferris Wheel (November 17-May 2018)
La Grande Roue on the Place de la Concorde is back! After some time when it was thought not to return (the city didn't want to renew the contract with the owner), the massive ferris wheel will be reinstalled. For 12€, you can rise 230 ft above the city. Definitely go at night when you'll be able to see the city lit up. If you go in late November, holiday lights should be up by then!