Ritual and tradition are key in France, with one of the favorites being skiing in the Alps every winter. A luxury for most Americans, for the French it's a right of passage to faire du ski, drink vin chaud on the slopes, party après-ski (we've even coined the term in English to mean ski party), eat raclette or any cheese-heavy dish, and get a bronze tan with a goggle outline. Skiing has a romanticized connotation of adventure like in the classic movie Les Bronzes Font du Ski, as described by comedian Paul Taylor.
Jump on the French bandwagon — you should be skiing too! The snow-capped Alps are truly a wonder, ski parties are bucket list-worthy, and the sport that gives you a healthy self-assurance and an escape from everyday life is fantastic. Whether you organize your own trip or travel with the stress-free organization UCPA, you're surely in for a time of your life. Here are a few ski mountains to get you started:
1 & 2. Tignes and Val d'Isere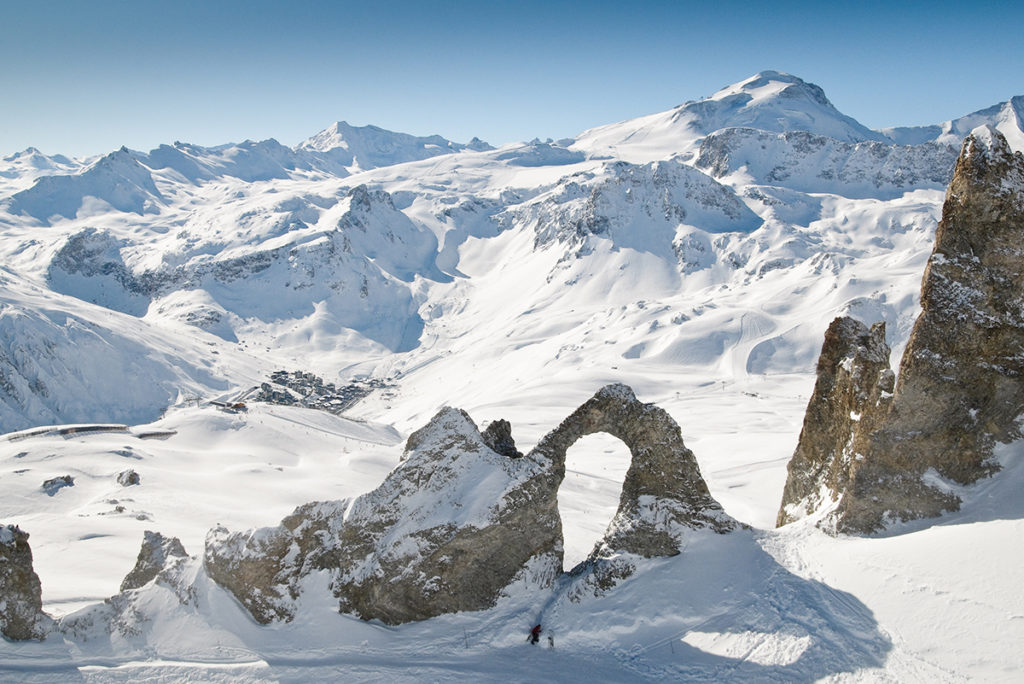 These two are so high up you won't find a single tree around, instead feeling like you've been stuck in a snow globe. While Tignes is a newer, fancier resort, its big brother Val d'Isère is a traditional ski village where "Les Bronzes Font du Ski" was filmed and the Olympics took place. Fortunately, the two areas are well connected and your lift pass covers both ski areas.
3. Les Deux Alpes 
https://www.instagram.com/p/Bq8G-ueBL_e/
France's second-oldest ski resort that has the largest skiable glacier, Les Deux Alpes is where size really does matter. Open sometimes smack in the middle of summer since glaciers (mostly) don't melt, it's a world-class destination for ski junkies.
4. Chamonix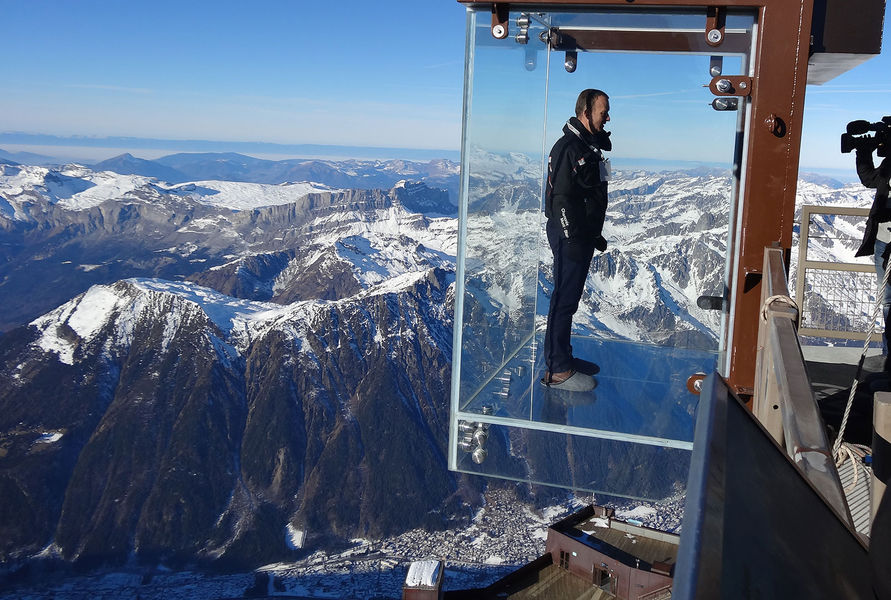 Chamonix faces a little mountain called Mont Blanc. France's oldest ski resort is also full of alternative winter activities. You can even take a gondola up to L'Aiguille du Midi. 
5 & 6 & 7. Les Trois Vallées: Courchevel, Val Thorens, and Méribel
https://www.instagram.com/p/BrQyIWvlXmo/
Famous for the glamour of the people on its slopes, Courchevel is a resort with slopes to satisfy intermediate skiing. As the highest village in the Trois Vallées ski area, you will surely run into Russian millionaires as well as the British weekend crowd that flies directly into Geneva. The amazing ski schools and classic wooden chalets definitely help make this town worthy of its reputation as the-destination.
Europe's highest ski resort, Val Thorens is a common jet-set destination. With gorgeous mountains around it and its location above the clouds, this is the kind of place that attracts those who are really in love with the sport.
The third sibling in the Three Valleys, Méribel is where the party-goers come. With parties right on top of the mountain, you're likely to dance on the tables while still in your ski boots with champagne bottles popping all around you.
8 & 9. Les Arcs & La Plagne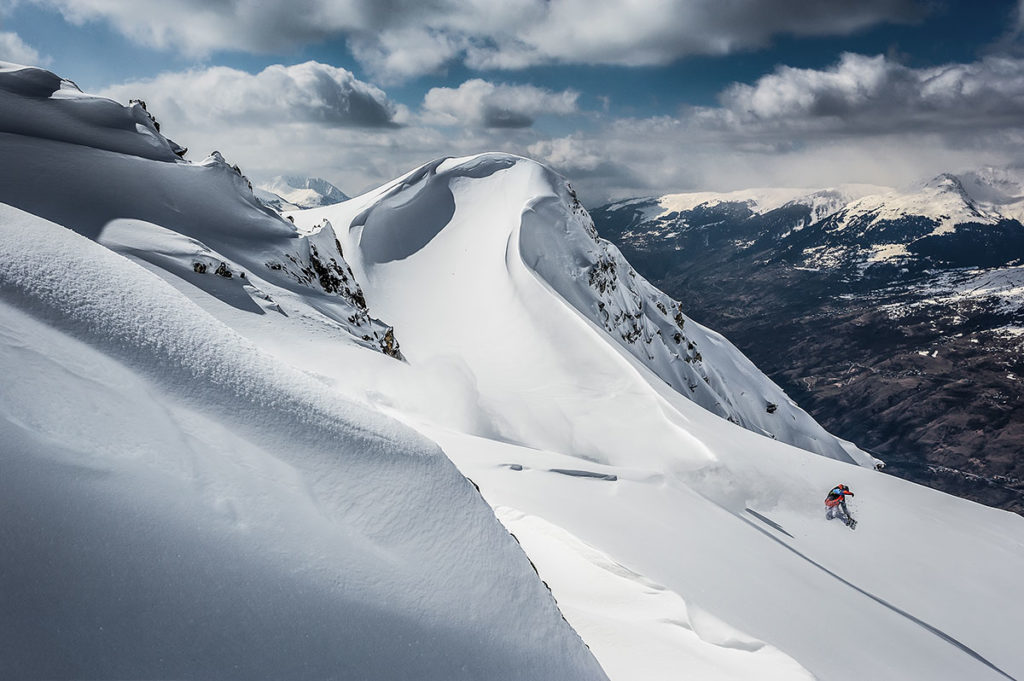 With modernist architecture, Les Arcs puts a contemporary take on the typical ski village known for its wooden chalets. The resort has an extensive ski area that together with La Plagne, the neighboring resort, offering a convenient network of pistes of all levels. La Plagne is actually the world's most popular ski resort with more than 2.5 million visitors a season. With snow topped evergreens and a familial vibe, you will see tons of beginners as well as advanced skiers here.
10. Serre Chevalier
https://www.instagram.com/p/BsDgtY2Bi4T/
This ski area is actually a collection of a dozen villages in the southern Alps with placid slopes and charming spa resorts. If a laid back, relaxing ski vacation is more your thing, Serre Chevalier is your spot.
Featured image photo credit: Stock Photos from Shutterstock