You've already been to Paris (a few times), you've been to Bordeaux, you've been to the South of France. Now it's time to see the rest of France.
More and more travelers are turning to river cruises as a way to see the land of wine and cheese. Barge river cruises take the work out of traveling; someone else does the planning, the cooking, and the transportation. All that's left for you is to sit back and relax, enjoying the best that France has to offer. Here are 9 reasons why your next trip to France should be a barge river cruise.
1. The travel is leisurely
Forget about mastering the Metro, using data to call an Uber, or running to your restaurant in the rain. There's no rushing from point A to point B on a canal cruise, you're being floated from place to place, leisurely, relaxed. It's all about slow travel on the river, sunbathing with a glass of wine as you watch the French countryside roll by — l'art de vivre at its finest.
2. Live in the lap of luxury
Canal cruise boats are designed for luxury. CroisiEurope, a cruising company offering French canal cruises, has custom-made barges created with easy on-board living in mind. A chef cooks your meals in the on-board restaurant, a bartender will mix you up a drink, the jacuzzi on board is perfect for staying cool in the sun, bikes are always ready to be taken ashore for a ride along the canal, and the flat roof hosts plenty of lounge chairs for sunbathing.
3. Your own private boutique hotel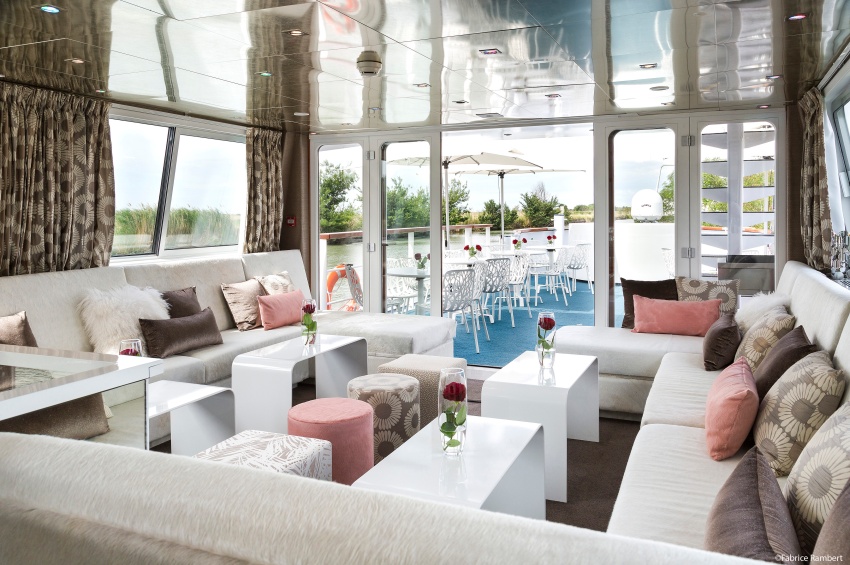 A canal barge is like a private boutique hotel but with a way better view. You get your own cabin (with air conditioning and electricity) and then get to enjoy the company of your fellow guests in the shared lounge bar, restaurant, deck, and sundeck areas.
4. Canal cruises are personal
When you're crossing the Atlantic, you're doing it with 3,000 strangers aboard a monster cruiser where no one ones your name and you'll likely never cross paths with the same person again. Because the French canals are between about 17 and 37 feet in width, there are no massive cruisers — just small boats with a captain and crew whose names you'll know. On CroisiEurope, for example, all the canal barges have a maximum capacity of 22 passengers.
5. It's all-inclusive
Budgeting for a trip to France is hard. There's the accommodations, the food, the wifi, the travel from place to place (car rental, train tickets, bikes, etc.), activities… it's a lot to plan for. When you take a canal cruise, you pay for up front and then you're done. Everything is included in the cost. On a CroisiEurope canal cruise, all meals (breakfast, lunch, dinner), all drinks served during meals, all drinks at the bar, all shore exclusions, all bike use, and the wifi are included in the cost of your cruise.
6. You actually get to see France

Cruising on a canal makes seeing France easy. You eyes can enjoy the landscape instead of being glued to the road, unlike when you have to rent a car to get from town to town.The canals wind through the French countryside, passing towering chateaux, vineyards, rural landscapes, and historic towns. On a barge your trip to France isn't just about a series of destinations, it's about everything you get to see and enjoy on the way.
7. Someone else does the planning
Because cruises like CroisiEurope are all-inclusive, when you get off at any of the stops on your trip, the knowledgable guide or wine cellar tour has already been planned and paid for.
8. The trip is what you want it to be 
Pick a cruise based on what you're interested in. With CroisiEurope, wine-lovers should pick a Burgundy trip on the MS Jeanine, where they can take the bikes off the barges for a quick cycle through nearby vineyards. A cruise on the Marne-Rhine canal on the MS Madeleine could take you down a historic canal and through centuries-old villages and towns. The upper Loire cruises on the MS Déborah trip moves past castles, offering plenty of opportunities to hike and see the sights nearby. The Provence cruises on the MS Anne-Marie makes stops along the coast for seafood tasting, a bull sorting, tours of fortified cities, and a trip through Carmague. On the MS Raymonde a cruise on the Marne canal would allow for stops at small towns, vineyards, and chateaux.
9.  It's an experience like no other
All of your friends who have been to France have been to the Eiffel Tower. How many can say they've been to a crystal workshop near Xouaxange in eastern France, or toured Saint-Guilhem-le-Désert, one of the most beautiful villages in France, or biked the Grands Crus Wine Route? Check out CroisiEurope's French canal cruises to find your perfect barge trip.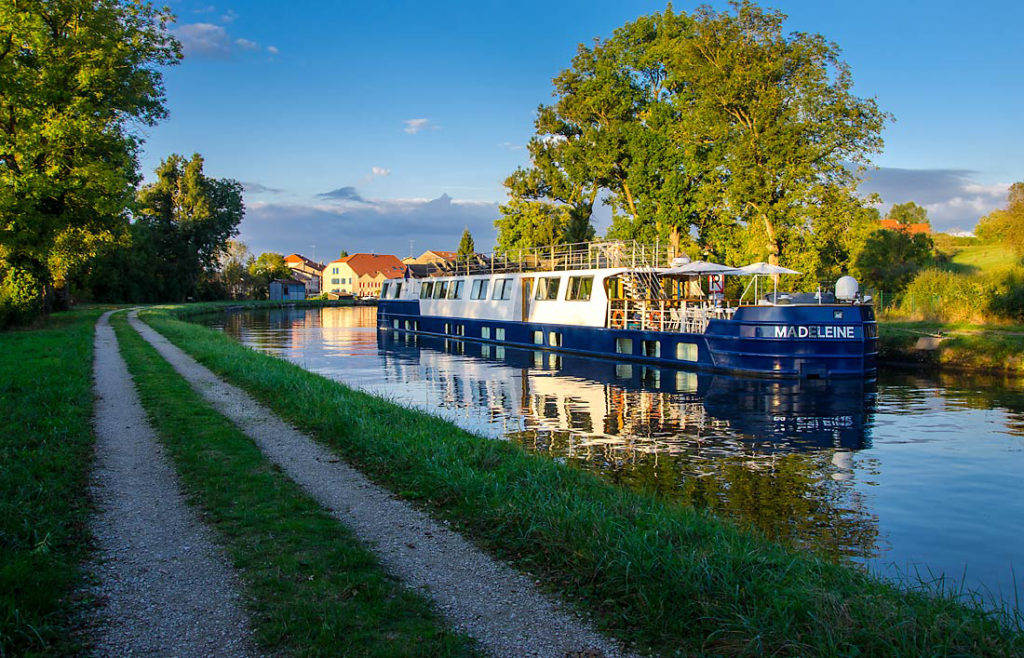 –
Note: Sponsored articles do not belong to the editorial team at Frenchly. They are provided or written at the request of the advertiser, who determines the content.