"We want to tell a story about the history and heritage of this group who influenced not only music but also fashion, art, literature, and cinema." Two years after the success of the first exhibit dedicated to the American group at the Philharmonie de Paris, Christian Fevret is reviving The Velvet Underground in New York in a temporary exhibit open until December 30th in Greenwich Village.
Joined by the audiovisual producer Carole Mirabello, Fevret, the founder of the magazine Les Inrockuptibles, takes us back in time to 1960s New York, where four friends including Lou Reed and John Cale are going to invent a new type of rule-breaking music, "at the notch between rock and new wave," that will define an entire generation. "It's the paradox of The Velvet Underground. They were before their time, too advanced to be known during their period. But they influenced many artists like David Bowie, LCD Sound System, Andy Warhol, who produced their first album, photographers such as Stephen Shore, and even French artists like Serge Gainsbourg and Vanessa Paradis," explains Fevret.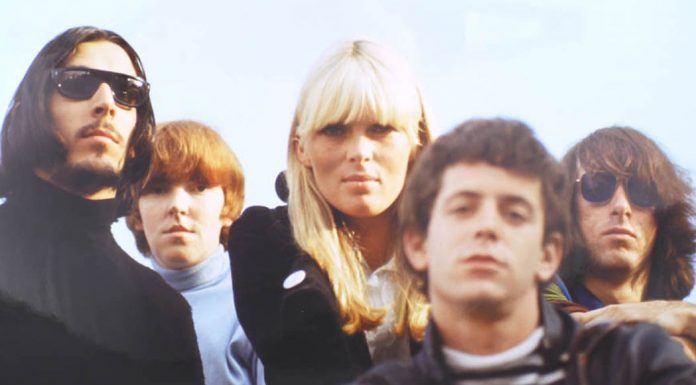 The voice of the American poet and writer Allen Ginsberg, symbol of the beat poet generation, sets the tone of the exhibit from the entrance with two screens displaying images from an archive of a capitalist and puritan America on one side, rock n' roll and controversy on the other. Hundreds of photos document the story of Velvet, from the group's first performances to the split in 1968. Six exceptional films will also be shown for the occasion. Among them, Mirabello and Fevret have gotten their hands on rare concert images of Velvet at the Bataclan in Paris in 1972. "To present an exhibit on Velvet was a great challenge, given their short existence (three years), and the few relics that they left behind," confides Fevret.
To make the exhibit even more immerse and "underground," Bandsintown Studio has converted the exhibit's basement into a space to host masterclasses and concerts twice a week.
The two French leaders of the revival hope that the exhibit will be "at least as good as in Paris." The Philharmonie exhibit hosted over 65,000 visitors during its run. The success in New York will determine if it's the start of an American tour. "We would love to bring it to Chicago, Los Angeles, Seattle, and Toronto. We are also discussing Manchester and perhaps Beijing," says Fevret.
The former boss of Inrocks estimates that The Velvet Underground Experience comes at a good time for New York, "in the face of puritanism and conservatism, which has resurfaced in the US." He adds that "many young people leave the exhibit saying, 'It's the crazy, the freedom we've lost.' They realize that people were more curious and had fewer taboos during that period."