From the slanted cobblestone alleys of Paris' Montmartre on a crisp, winter's night to Nice's Promenade des Anglais on a warm, summer's day, French cities charm locals, tourists, students, and pretty much everyone else who visits. Each has unique customs, attitudes, and, undoubtedly, a rich history to offer.
But outside of the country's major cities — Paris, Marseille, Lyon — France has a lot to offer in places you may not have heard of or know much about. On your next visit to France, get off the beaten track and explore one of these underrated French cities.
Toulouse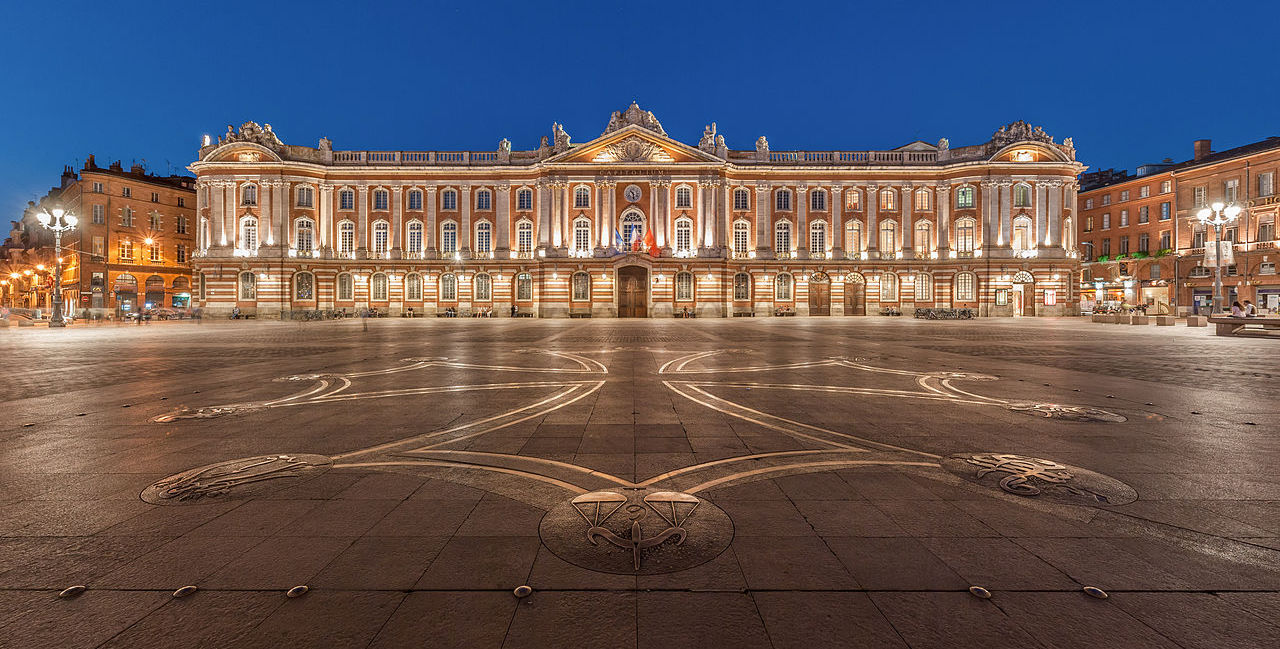 Nestled in beautiful southwestern France, Toulouse is near both the Pyrénées and the Mediterranean. The weather is dry and warm, and even in winter visitors can stroll along the Garonne river or sip a café at the Place du Capitole in just a light jacket.
Toulouse is known for cassoulet — a hearty stew once eaten by peasants that's now a regional delicacy — foie gras, and confit.
Students from around the world flock to Toulouse, giving it a cosmopolitan feel.
What's to lose?!
Colmar
Colmar isn't as well known as its neighbor, Strasbourg, but what it lacks in name recognition it makes up for in charm.
Located in France's Grand Est region, Colmar is a short train ride from Germany. Called "Little Venice," the city boasts numerous canals and quays springing off the river Lauch. Visitors can tour the city by boat, and afterward drink a glass of world-famous Alsatian wine. In the winter, the city comes alive with bustling Christmas markets. Strolling among colorful traditional houses lit up at night is like walking through a fairytale.
Troyes
Just two hours from Paris, Troyes sits in the heart of France's Aube region, known as Champagne. The city offers a peek into what France looked like in the 17th century, when Molière was penning Tartuffe and Louis XIV sat on the throne at Versailles. In some streets and alleyways, like the Ruelle des Chats, the city's half-timbered houses are so old, and the streets so narrow, that the buildings nearly lean on one another. Visitors can wander into 13th century Gothic churches. Those brave enough may want to try the infamous andouillette — sausage made with pig intestines.
Lille
According to the website The Local, Lille is literally "France's most underrated city."
A hub for students and young people, Lille is called the capital of Flanders for its proximity to the Dutch-speaking part of Belgium. Walking along the cobblestone streets, French-speaking visitors may tune into the "Ch'ti" accent of the locals.
The region's 23 bell towers known as belfries, many of which can be seen in Lille, are an official UNESCO heritage site, along with the nearby Nord-Pas de Calais Mining Basin. Perhaps UNESCO will also someday recognize the city's famous french fry huts on that list, as well.
La Rochelle
For those interested in diving deep into France's maritime past and learning about the Huguenot Protestant rebellions, La Rochelle offers a goldmine of fascinating history. The region was once inhabited by the Romans, and even occupied by the Nazis in World War II, but its current layout most reflects its history as a powerful trading port in the 12th century.
Visitors can eat oysters at restaurants nestled into the area surrounding the port or bike around on the neighboring Île de Ré, which has been compared to Saint Tropez in terms of both its beaches and nightlife.
Montpellier
Montpellier is a vibrant southern French city often left out of the conversation. It has bizarre Greek-inspired architecture, a budding student population, and generally perfect Mediterranean weather. It's also got some surprising distinctions. Montpellier is France's second sportiest city and the third best city for students. And, notably, the city has traditionally welcomed immigrants and refugees, such as North African "pied-noirs" and Spanish exiles of the Franco regime.
There's a lot to see — including a miniature version of Barcelona's Arc de Triomf, stunning neoclassical architecture, and the plage de l'Espiguette, a white sand beach accessible via public transportation.
Annecy
Of all the cities on this list, Annecy probably boasts the most natural beauty. It earned a "Golden Flower" award and has 66 acres of green spaces across the city. There are also 10,000 kilometers of hedges, 640 flower boxes, and two aviaries.
Culturally, the city is known for the Annecy International Animated Film Festival, its raclette, and its unique Savoy heritage. Bordering Switzerland, it wasn't an official part of France until 1860.
The shores of the shimmering Lake Annecy and neighboring European Gardens are perfect for hanging out and taking in the majestic beauty of the Alps.