From the road, you might not notice it. A latticed, iron cross sits high up on a hill in southwestern France. But this cross marks a sacred spot, and it may just be one of the France's hidden treasures.
An 11th-century Cistercian abbey, L'Abbaye de Fontfroide, not far from the city of Narbonne, is special for several reasons. It has been classified a national heritage site since 1843; it's the second most visited site in the Occitanie region after Carcassonne; and for the past 100 years, it's been doing something a little bit unusual for a religious site: producing wine on a large-scale.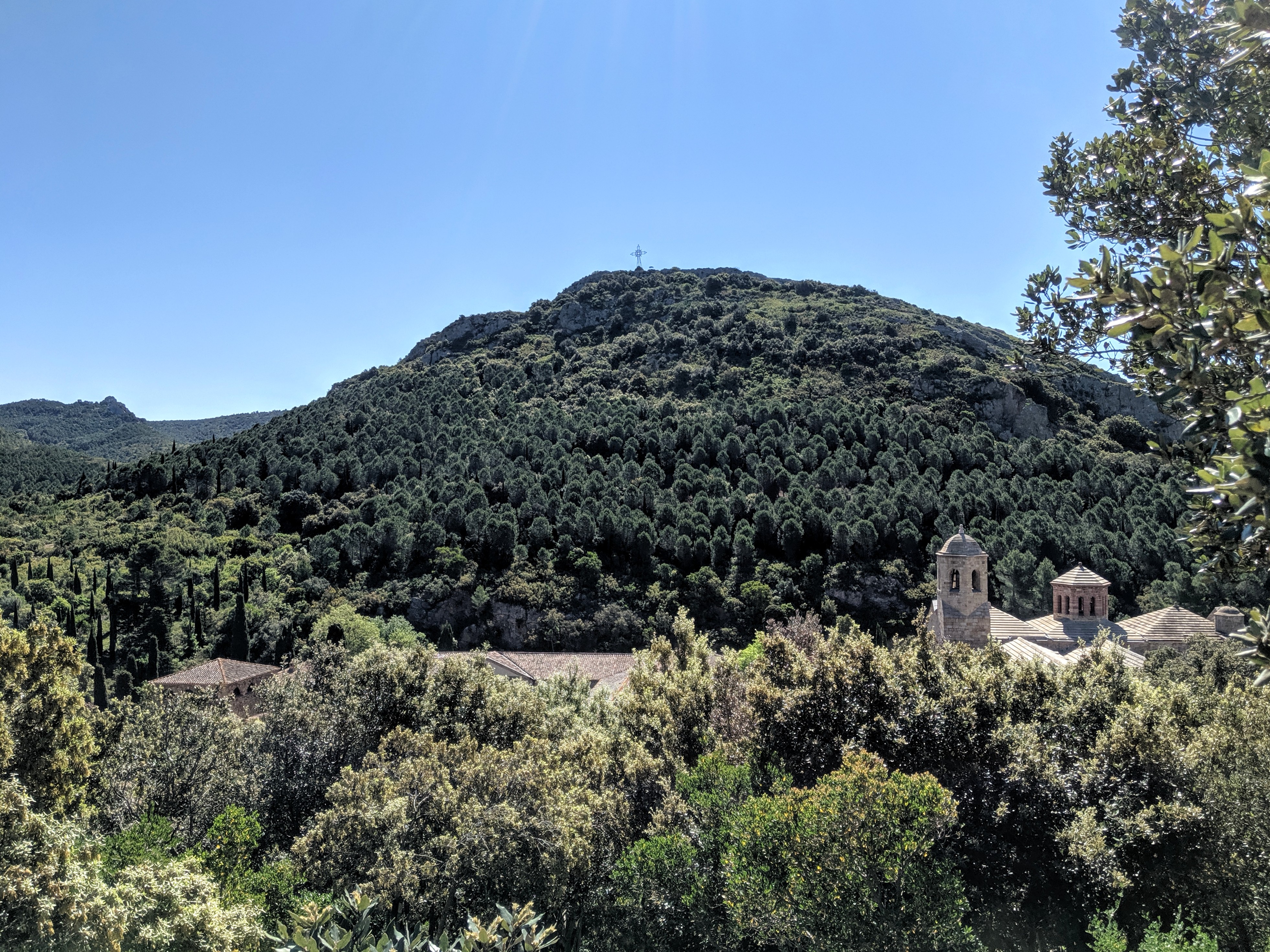 With more than 40 hectares of vineyards and its own restaurant, Fontfroide is not your grandfather's abbey. Monks haven't prayed at the site for more than a century. Instead, in 1908, Gustave Fayet, a local winemaker bought the site and transformed it into a very different kind of space. Far from the silent reflection associated with religious sites, Fontfroide hosts a spate of events: a medieval festival, a summer concert series, a family-friendly lights show, a triathlon, an orchid festival.
"It's a site that's very majestic, in very good condition, and well-situated," the abbey's communications head Roger Fackeldey told me when I visited earlier this month. "It's still magical."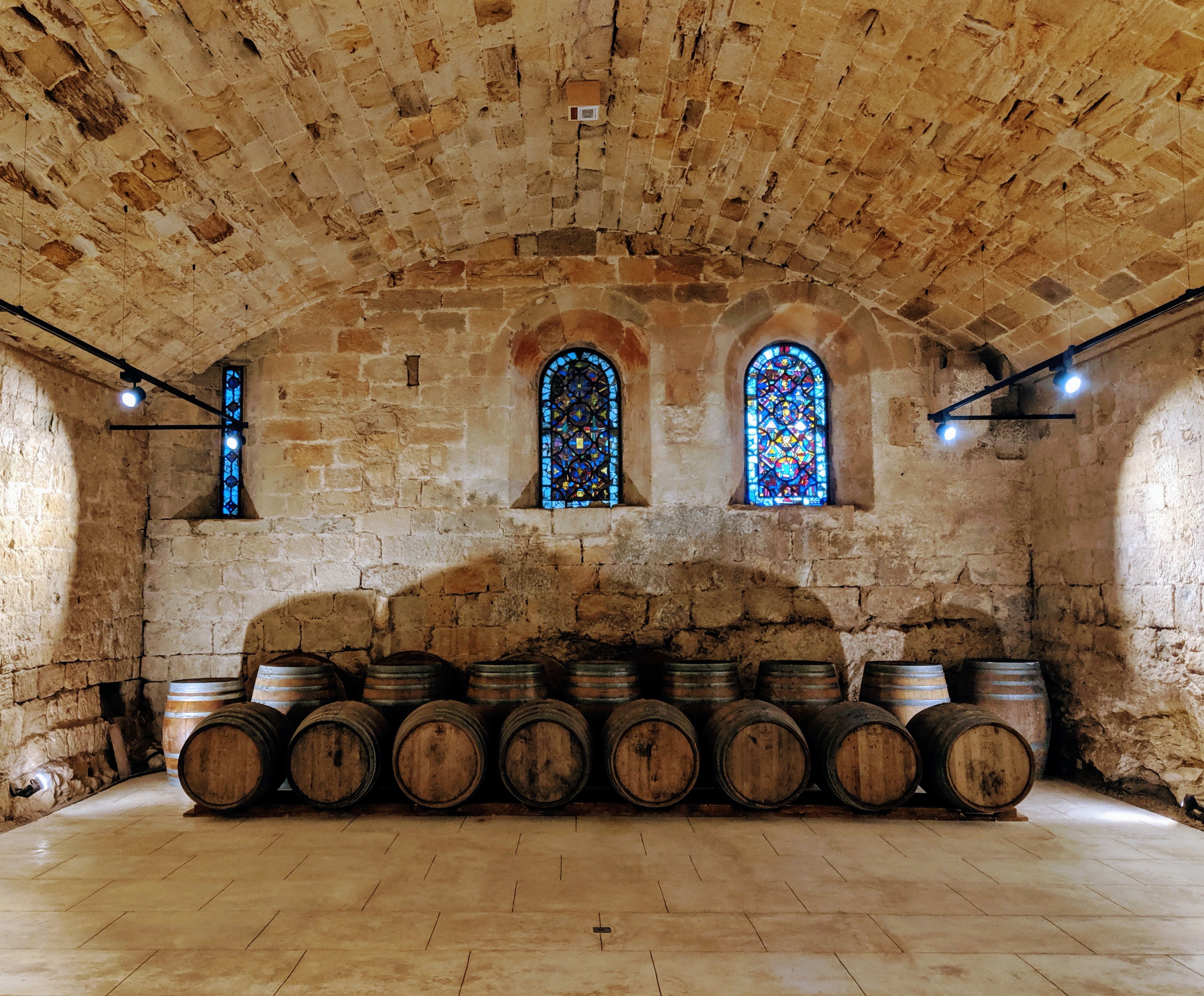 The wine-making element of the abbey, of course, dates back more than 100 years. For more than seven centuries, the abbey's monks produced wine on a small scale — enough to provide for communion and family meals. But beginning in the early 20th century, Fayet grew the operation into a fully-fledged winery that exports its product across the region. Since 2008, Fontfroide has been a member of Vins d'Abbaye, a collective of wineries with vineyards that all date back more than 900 years.
"To this day, these are the same lands, though surely not the same vines," Fackeldey said.
Visitors to the Fontfroide Abbey can wander the halls and gardens of the structure with relative liberty, or go on a guided tour and learn about the history of the Cistercians. Afterward, they can take part in a wine-tasting in a small caveau near the entrance, or eat local delicacies at the small terraced restaurant.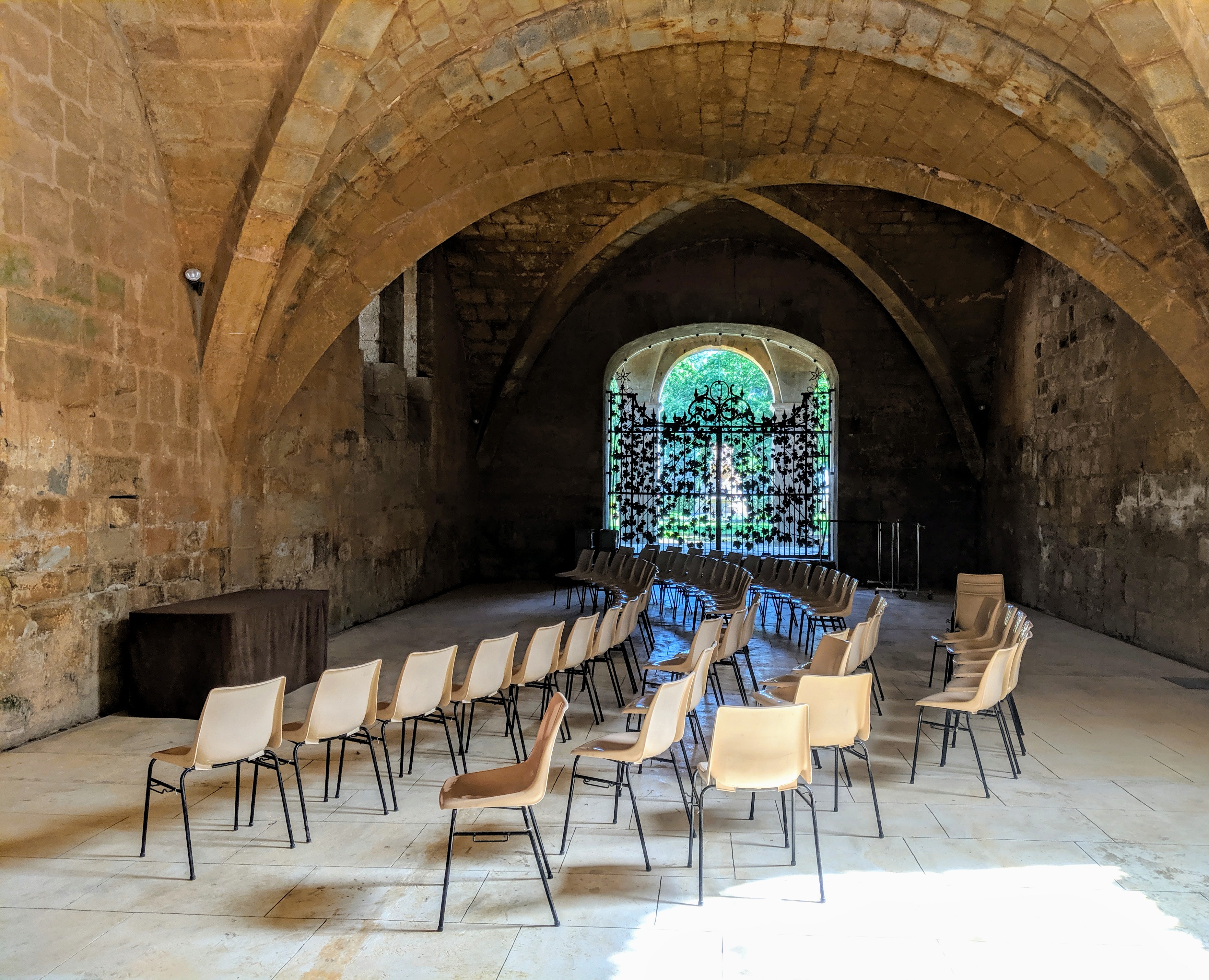 "You really have to animate sites like this," Fackeldey added. "You have to make it live in a cultural and artistic way."
In Fontfroide, this is certainly the case. And for those visiting southern France, the abbey is an incontournable spot along the journey.
L'Abbaye de Fontfroide, Route Départementale 613, 11100 Narbonne, France