When you think of French spoken in America, Lousiana might be the only state that comes to mind. Interestingly, Francophones have a pretty long history in the Northeast — specifically in Maine.
"There was a huge immigration of French Canadians and Acadians that came down to Maine between 1840 and 1930 to work in the mills in towns like Lewiston, Orono, Van Buren, Biddeford, and French Island," explains Jessamine Irwin, a French professor at NYU who teaches a course on French in Maine.
But since then, the number of people who speak French at home in Maine has dwindled generation after generation. In 1970, about 141,500 Maine residents, or 14% of the population, reported French as their mother tongue, according to U.S. Census figures compiled by the University of Maine. In the 2012-2016 Census, only 38,695 French speakers were reported in Maine, making up only 3% of the population.
Before the population started to falter, the French language was sustained by the Catholic church. "When immigrants came, they were primarily Catholic. The motto of the churches in Maine at the time was 'qui perd sa langue perd sa foi' — if you lose your language, you lose your faith."
'qui perd sa langue, perd sa foi'
French was spoken everywhere at this time. "Mass was given in French, parochial schools were run by nuns and taught in French. Hospitals, insurances companies, and other institutions were all conducted in French," Irwin explains. The effort to speak French in public institutions was important so that "people could really live their lives in this tight-knit community without losing key aspects of their culture that are embedded in the language."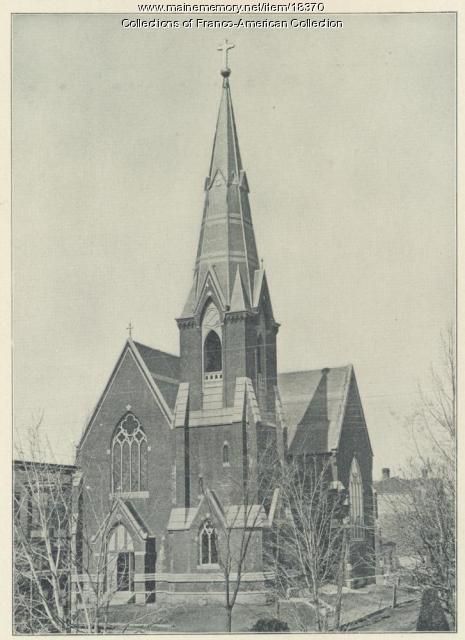 However, the church stopped holding such a powerful place in the community, causing the French language to lose its importance. The church's loss of influence is considered one of the main reasons for the language's decline, as well as the Great Depression and the aftermath of World War II.
During the Great Depression, French speakers were forced to leave their French communities to find work. "People who had set up camp and worked in the mills were forced to leave their French community with French institutions; they were forced to use more English and had less contact with other French speakers," says Irwin.
A few decades later, many Franco-Americans chose to leave their communities, with the post-World War II era inspiring a higher quality of life. Outside of their communities, they found access to higher education and economic opportunities that were not available in their close, Francophone towns.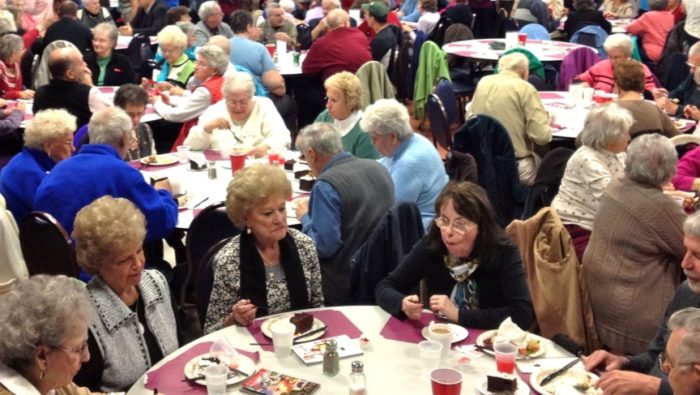 Despite the decline of the dialect, there have been initiatives to keep it alive. For example, social clubs exist in Van Buren and Lewiston for elderly people who grew up speaking French, allowing them to stay connected to their heritage.
Lee, a member of the Franco Center in Lewiston, Maine, grew up as a French-American. "My grandparents immigrated from Québec. When I was young, we'd always speak French at home with our parents and grandparents, never English."
As English rose to dominance after World War II, it was considered shameful to speak French. "It was very much a home language, that was only spoken with the family and not in the way they would speak in public or in school," confirms Irwin.
"When my parents spoke English, they had a strong French accent that many people had a hard time understanding. It wasn't very well received," recalls Lee.
Because French speakers were faced with so much adversity, parents wanted to "spare their children from the discrimination they faced and wanted them to be able to speak English fluently," explains Irwin.
"At the time it was a bit shameful to speak French. Being bilingual wasn't like it is today — it wasn't something that was valued. But now, we're excited to be speaking it," states Lee.
This social club allows people like Lee to continue speaking French with other Francophones. The Franco Center in Lewiston, Maine, hosts cultural events in its beautiful performance hall, as well as French classes, clubs, and programs for children and adults. The center is decorated with French posters, as well as a sign that says "On parle français ici." Members gather around the piano to sing French songs they remember from their childhood.
https://www.instagram.com/p/BgNGLFXhY3z/?hl=en&taken-by=livinginfrench
"French-American families were generally very musical. Our family would always sing French songs together. When we come here and sing with one another, it's a nice reminder of when we sang songs with our families," says Lee.
In addition to these social clubs, the language is also being revived with the influx of French-speaking refugees from Western Africa that have immigrated to Lewiston. "It's funny because older French speakers in Maine are now connecting with French speakers from Africa," muses Irwin. "It's a great way for older people to keep speaking French and for refugees to be welcomed into the community."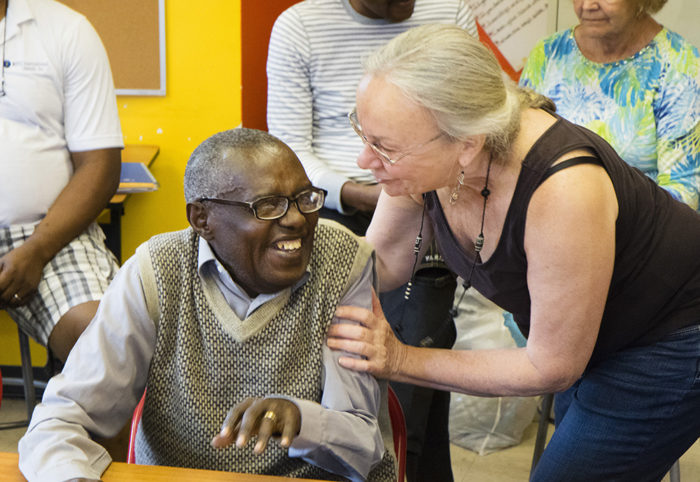 Although the French spoken in Maine may not be the same as it was when immigrants came from Québec, "languages are always evolving, always changing," states Irwin. Despite its differences from Continental French and Québec French,"many scholars find it impressive that there are still Francophones in New England because normally it doesn't last this long. It's kind of an anomaly."
While the social centers and French-speaking immigrants have done much to revive the language, we need to "keep talking about these communities continue celebrating the Francophones in New England, and listen to their stories," encourages Irwin.