In words, and on paper, French president Emmanuel Macron has been an outspoken advocate for migrants.
This much was shown true in May when he awarded French citizenship to a Malian immigrant, nicknamed "Le Spider-Man," who scaled a building to rescue a child dangling off a balcony. Again, it happened in late June, when France accepted a boat full of migrants who had been refused entry into Italy and Malta, and Macron escalated a war of words with Italian Prime Minister Matteo Salvini. It happened for a third time in the wake of France's World Cup victory, with Macron praising the country's multicultural team.
Symbols and rhetoric, especially when sent from the highest seat of power, are important. They inform public opinion and send a message to other world leaders. But have Macron's policies aligned with his strong symbolic gestures?
As Macron touts the heroism of individual migrants and provides refuge to a small number of them, the country has tightened its migration controls, ramping up deportations, and in June, it passed a new immigration bill that even members of Macron's party contested.
The immigration bill, which passed France's lower assembly, would double the length of time that migrants can be held before being deported, allow for the detention of minors, and criminalize illegal entry to the country with a one-year prison sentence, among other things, DW reports. It would also increase the number of hours immigrants can be detained by police when suspected of being undocumented.
"The government, above all else, wants to dissuade migrants from coming to France," Serge Slama, a professor of public rights at the University of Grenoble-Alpes, told Le Monde of the proposed law.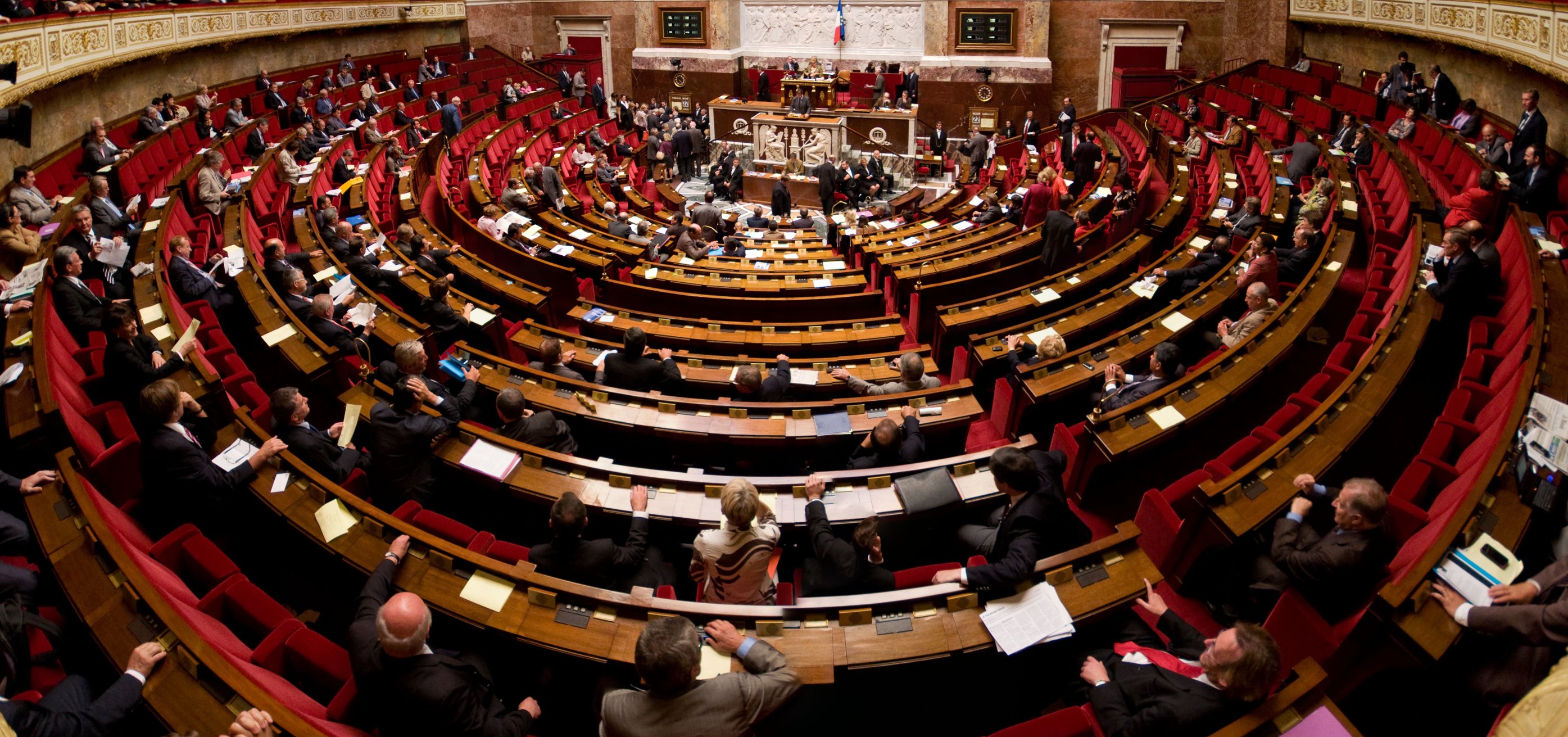 It's not just internally that Macron has failed to provide for migrants. In terms of international migration policy, Macron's leadership has also left something to be desired.
For example, in June, at a migration summit that brought key European leaders together in Brussels, Macron was involved in crafting a new policy for receiving migrants at secure transit centers, but said that France would not operate any reception centers itself.
Macron, as Frank McNamara, migration specialist at the European Policy Centre, tells Frenchly, faces both internal constraints and an external leadership void, which puts him in a delicate position.
"There's a two-way geographical division, and in the middle of that we have France," McNamara says. "The traditional allies, whether it be leadership across Europe from other member states but also other key leadership states in the United Kingdom and Germany, are not in a position to provide leadership. If you're France, it's hard to go it alone."
The challenge of France adopting the mantle of pan-European leadership on migration has been made doubly difficult by internal constraints. Since 2015, when migration to Europe peaked, public opinion within France has mirrored the rest of Europe — with a majority of residents calling for increased border controls.
In this context, McNamara says, symbolic gestures like the ones Macron has made both within France and beyond can make a difference. They dispel myths about migrants domestically, but also give Macron the legitimacy to stand up to virulently anti-immigration leaders like Italy's Salvini.
"These types of symbols give more license to Macron to take on the leadership role […] and take on the likes of Salvini," he says. "This is one of the biggest economies calling guys out when they're acting disgracefully."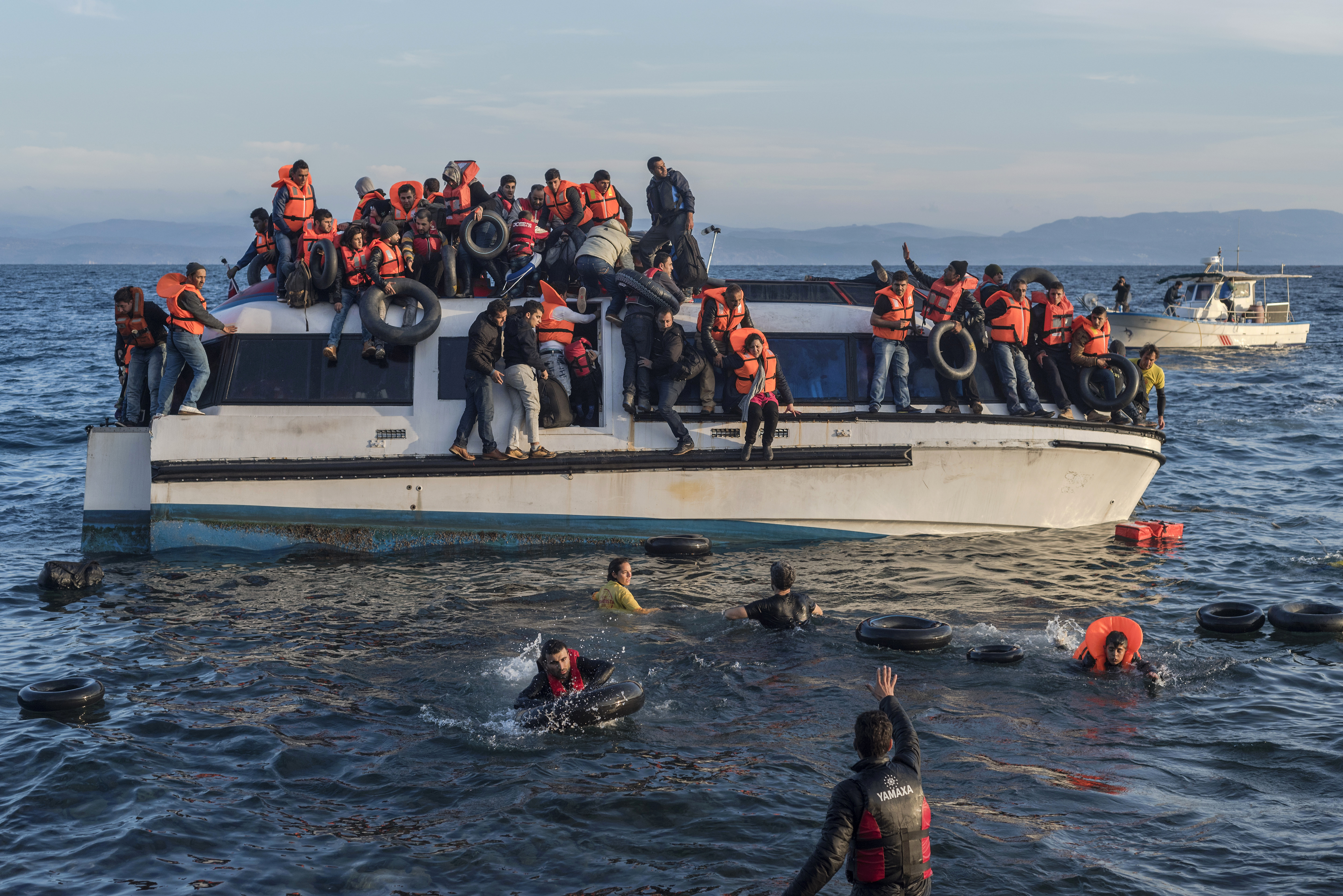 As German PM Angela Merkel faces domestic challenges, including the rise of the far-right in Germany, and the United Kingdom struggles with "Brexit," France has an opportunity to stand up not just to Italy, but also to Eastern European countries that have refused to take in migrants, such as Hungary, Slovakia, and Poland. In doing so, it could emerge as a leader in crafting stronger migration policies, McNamara adds.
"When you have a stable government in France, you'd be looking for the kind of coalition to get the wheels of power moving and to move on from their own political crisis mode," McNamara says.  
For Macron, who still has control over France's ruling coalition despite the opposition to his migration bill, it's time to walk the walk instead of just talking the talk.