Like several other countries in Southeast Asia, Laos came under French rule during the colonial era. Although the French government gave up its protectorate status in 1946, visitors can still find vestiges of this European legacy throughout Luang Prabang, Laos' most vibrant and busy city. From buttery viennoiseries to rival any Paris bakery, to colonial-era architecture nestled within a jungle of Laotian greenery, Luang Prabang offers an interesting slice of French flair mixed with wholly Southeast Asian roots. The result? An enticing, intoxicating, vibrant city center, perfect for any explorer, foodie and Francophile. So make sure to tick these French homages off your list on your next visit to Luang Prabang, Laos: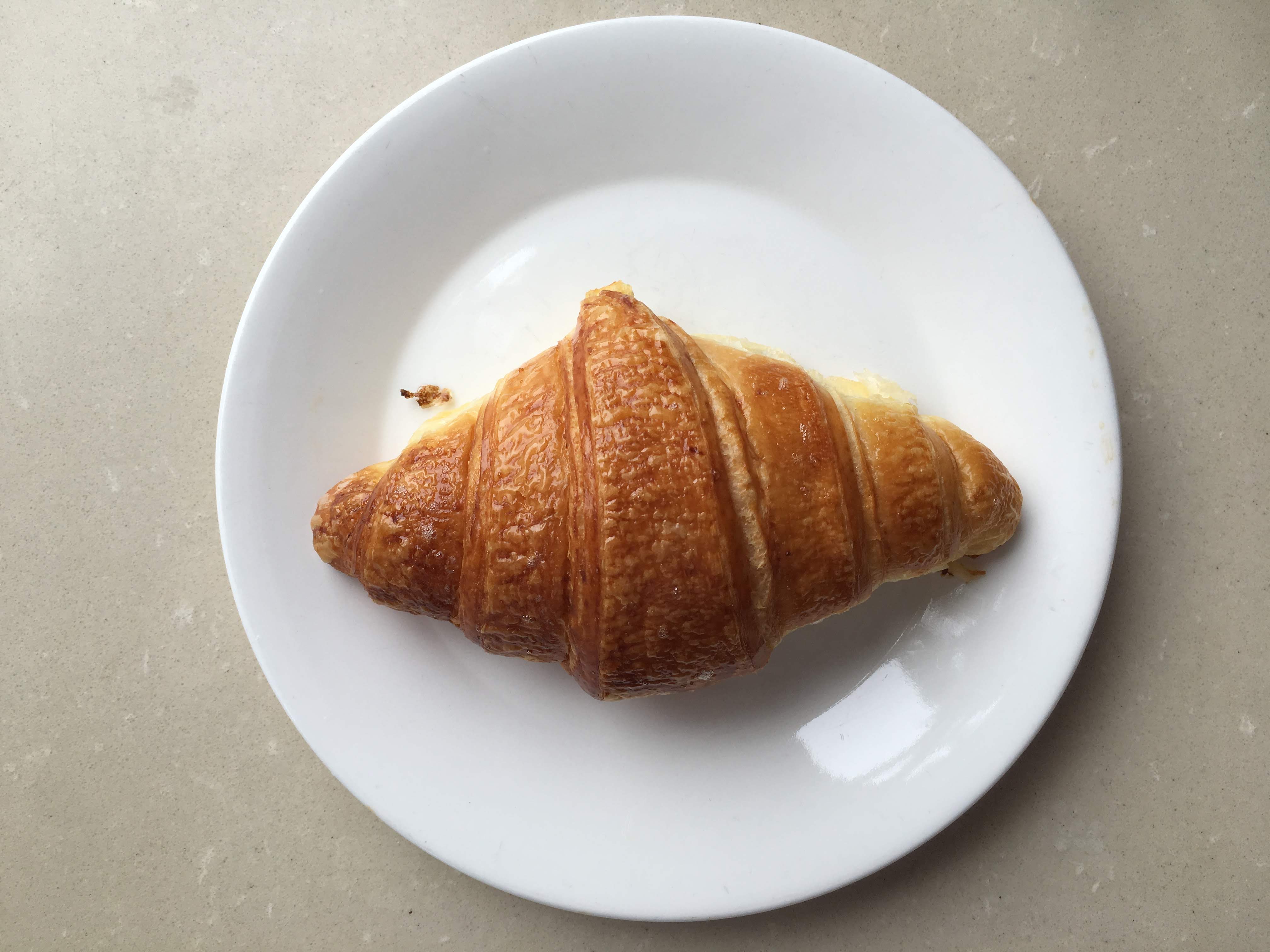 Order at their counter and you'll see all of the French goods you could possible want: fluffy pain au chocolat, classic croissants, mini viennoiseries. And once you're delivered a warm pastry (along with an oh-so-proper fork and knife to go along with your treat), you'll notice the ambiance feels suspiciously Parisian. There will inevitably be a Frenchman or two enjoying the morning paper in their outdoor seating, and one bite of your petit déjeuner will have you  wondering if you've actually been transported back to France. But don't worry, the 100-degree heat will firmly remind you that, yes, you're still in Southeast Asia. — 03/46 Sakhalin road Ban Killy; Phone: +856 30 57 88 340
Walk through the Colonial Architecture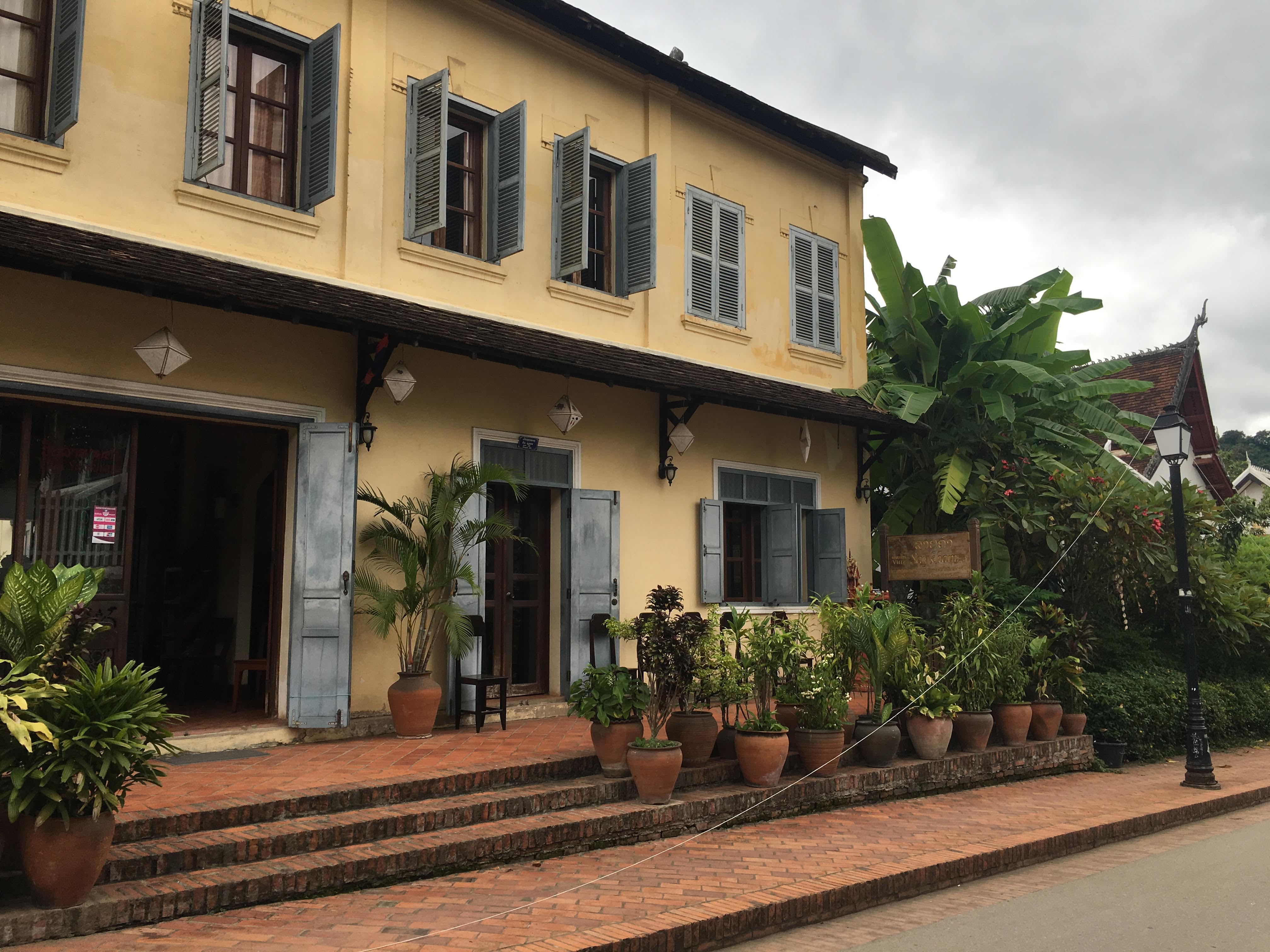 It's no wonder that Luang Prabang feels so old world, teeming with colonial estates from another era. The town's center actually benefits from UNESCO World Heritage status, meaning that these French-Lao architectural buildings remain protected from changes or demolition. Wander through the city's streets, where bright colonial-era structures stand side by side with lush Southeast Asian foliage. The best way to get around is by foot or by bike.
Treat Yourself to a Meal at L'Elephant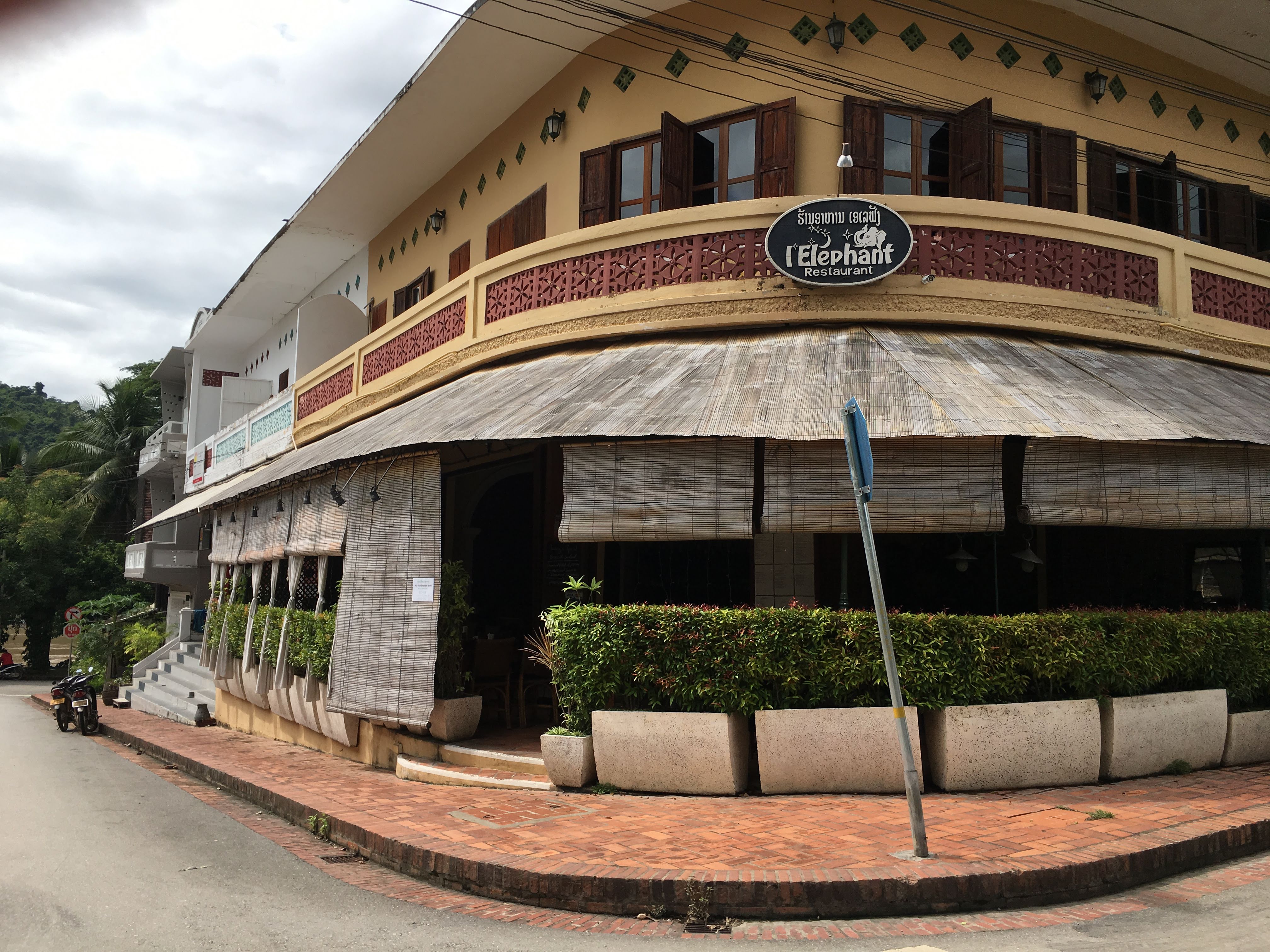 A city can hardly claim French heritage without at least a handful of haute cuisine establishments. And L'Elephant, a classy French restaurant, serves up delicious meals in a distinctly French-Laotian way. Enjoy a traditional steak-frites while your companion downs a local Loatian larb. And don't forget une verre (or une bouteille) of French libations. The wine list is extensive. — Ban Vat Nong, Kounxoua Road; Phone: +856 71 252 482
Hang With French ExPats at Tangor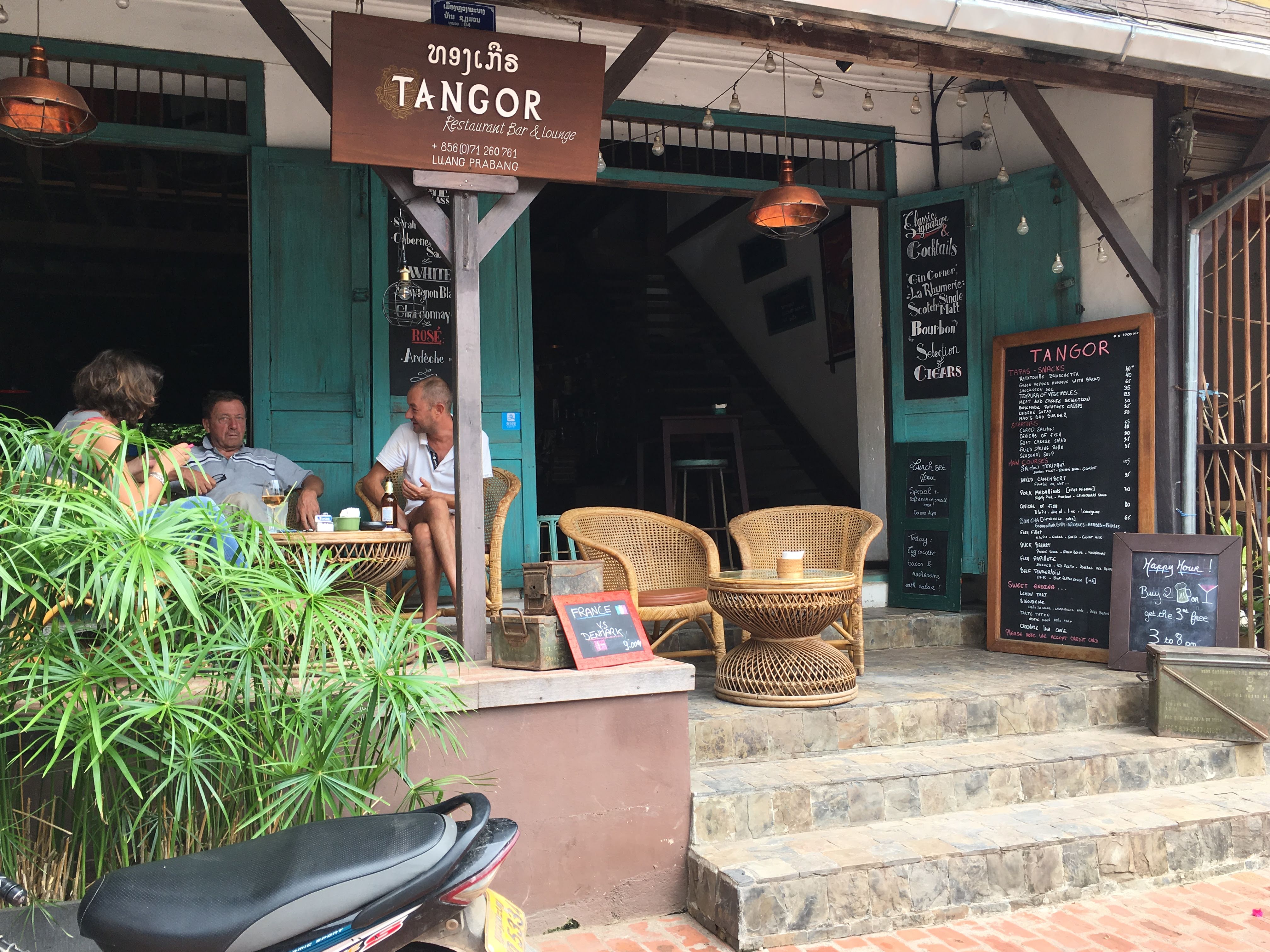 If it's Francophone company you seek, look no further than Tangor — bar, restaurant, and hangout for les français. On any given night, you'll find gaggles of French visitors and expats, beating the Indochina heat with glasses of European wine and snacks, and, of course, football aplenty. And in true French fashion, Tangor boasts a large outdoor patio, perfect for your apéro and people-watching on Luang Prabang's main thoroughfare. — 63/6 Sisavangvong Road; Phone: +856 20 95 607 262
Find Remnants of French Language and Style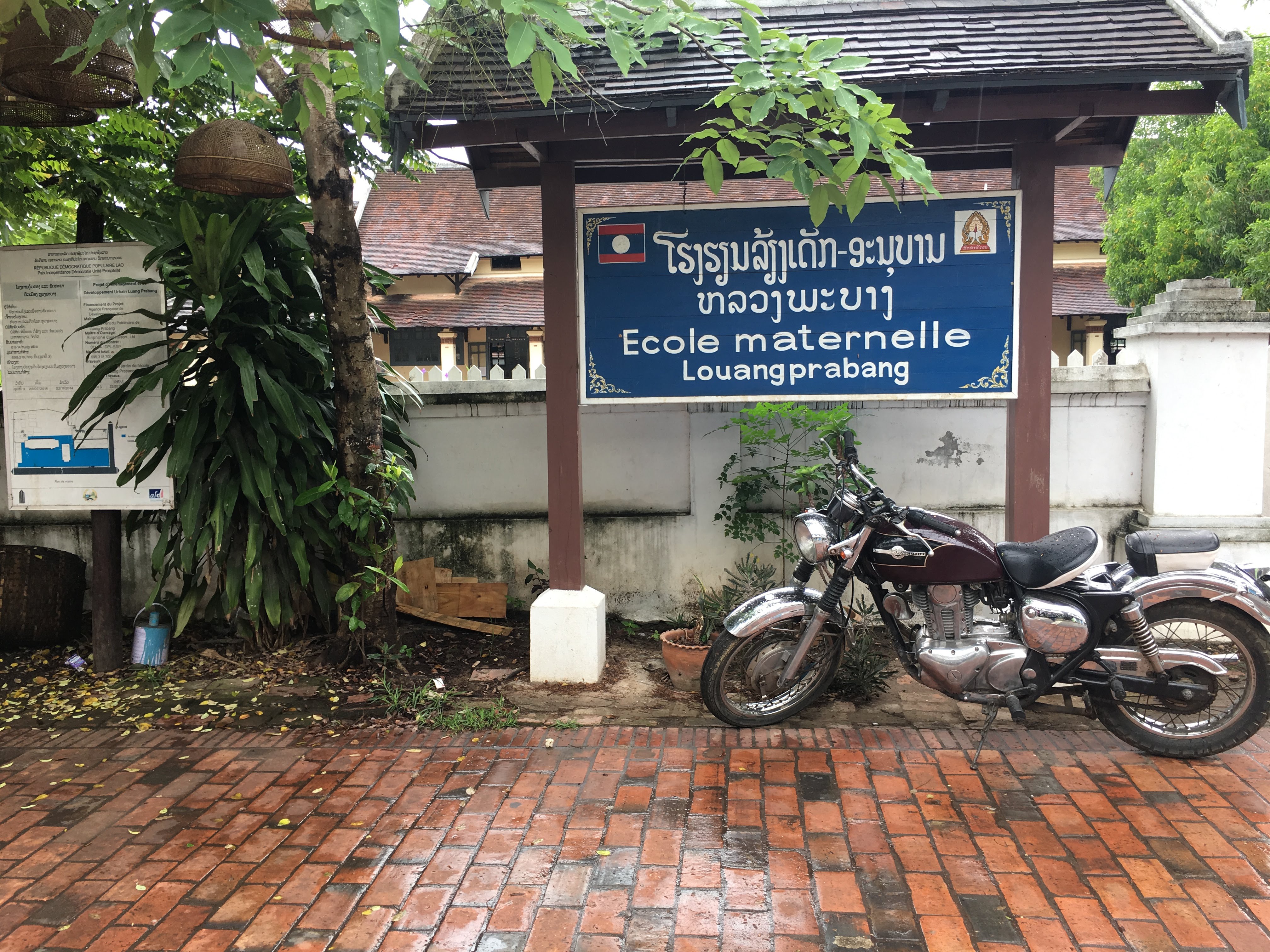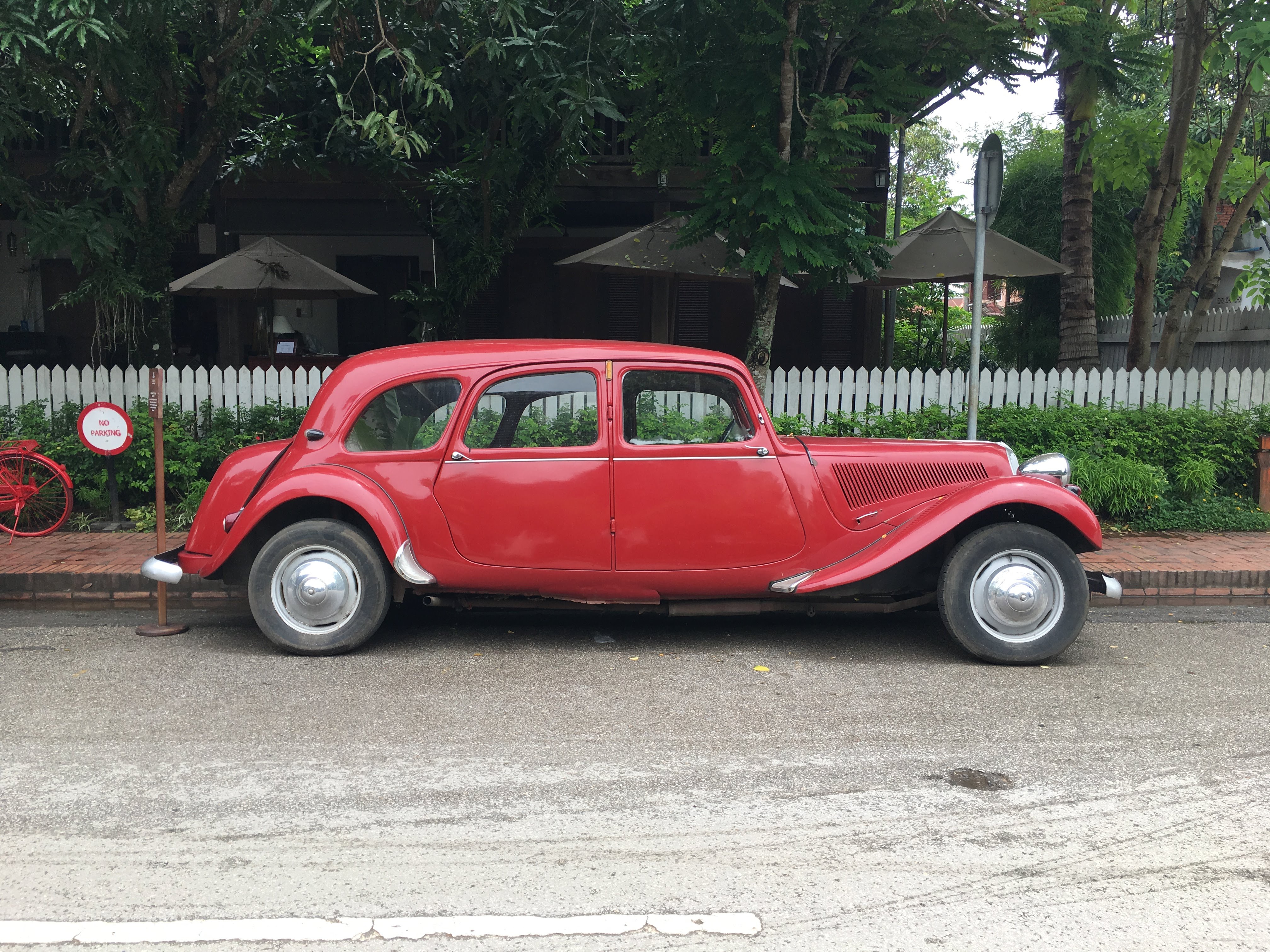 Although the French language certainly doesn't hold sway like it did during the protectorate time period, you'll still find remaining nods to this tongue. On the main strip, pass by une école maternelle; notice countless restaurants with menu items in French; wander up to a flaming red, antique Citroën car, eternally parked outside of the city's nicest hotels. 
Don't Forget the Rest of Laos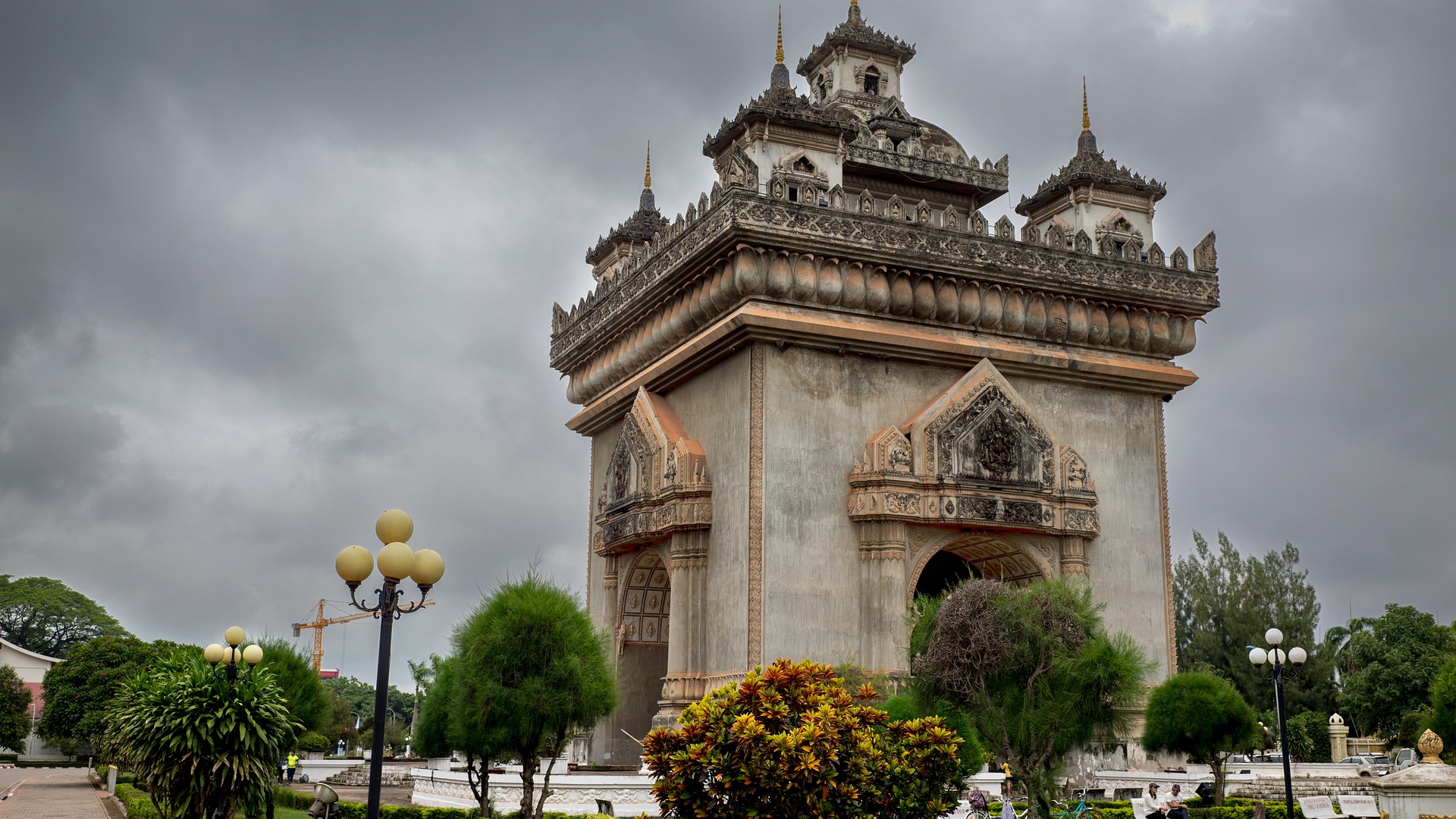 Although Luang Prabang is the most tourist-friendly town — and perhaps the most charmant — it certainly is not the only spot to find a taste of French influence. Head to the capital Vientiane, where you'll find bountiful French baguettes and restaurants mixed in with local fare, just like in LP. And The Patuxai Memorial, constructed to commemorate those who fought for independence from the French, resembles the Arc du Triomphe with a local style. —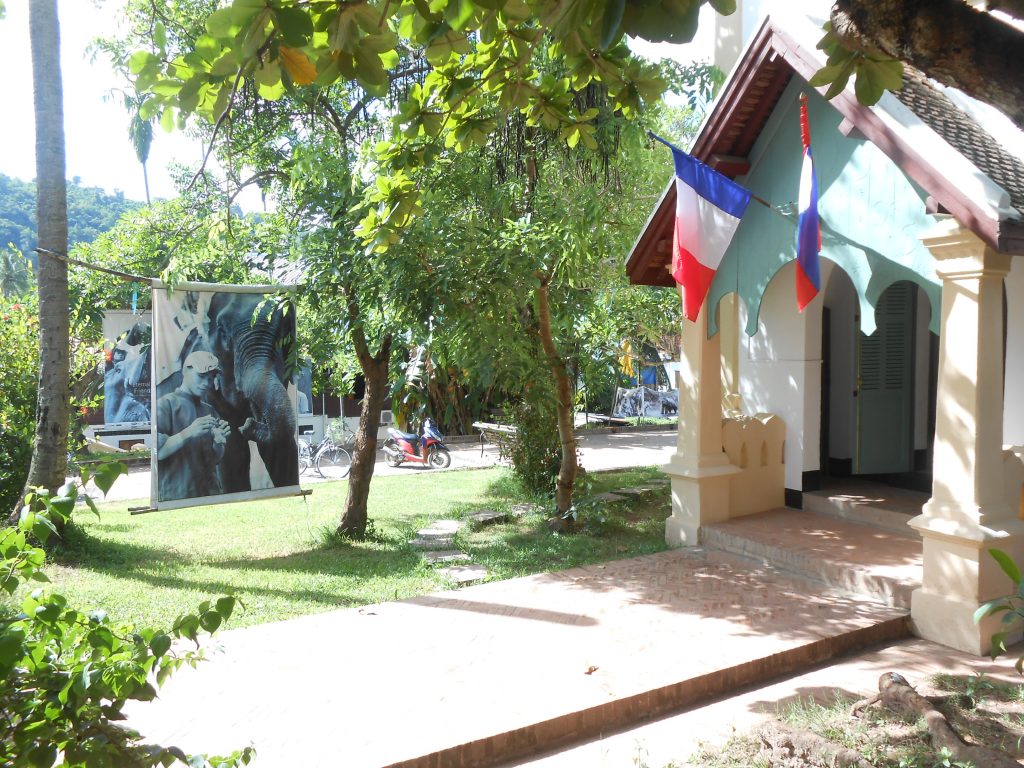 As in many countries, the Institut Français in Laos is a cultural epicenter for all things French. Although their Luang Prabang location offers language classes, you'll do better at the larger Institut in Vientiane, which has a large multimedia library of Francophile artists, as well as weekly film screenings and other events like concerts and lectures.