If you've ever used the language learning app DuoLingo, you know the bizarre phrases it forces you to learn. Things like "He is losing his pants," "Here is the map of our prison," and other French phrases that we've never heard a single French person ever use in normal conversation. Here are 11 of the best of the worst phrases from French DuoLingo.
1)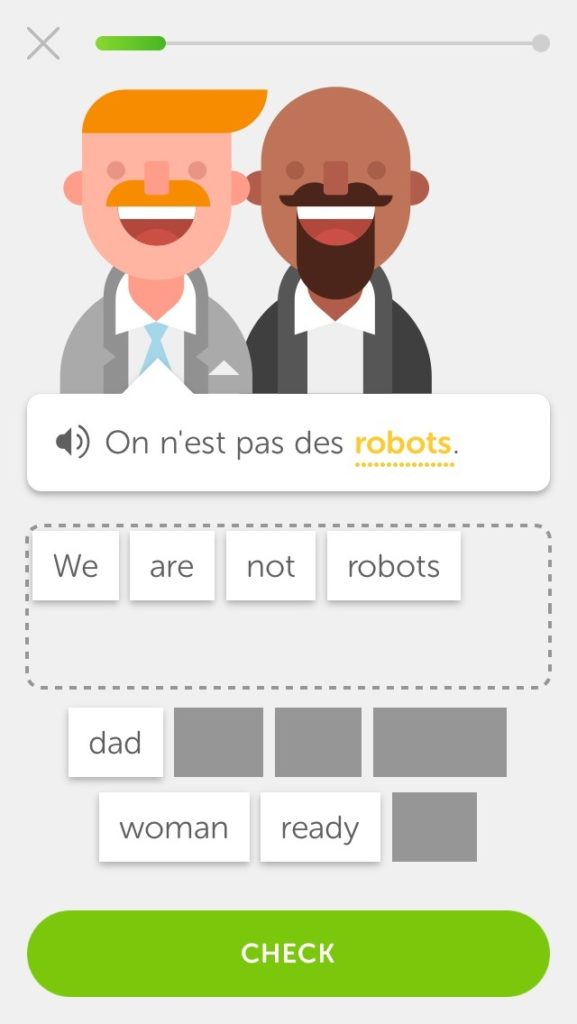 Translation: "We are not robots."
Sounds a lot like something a French robot would say…
2)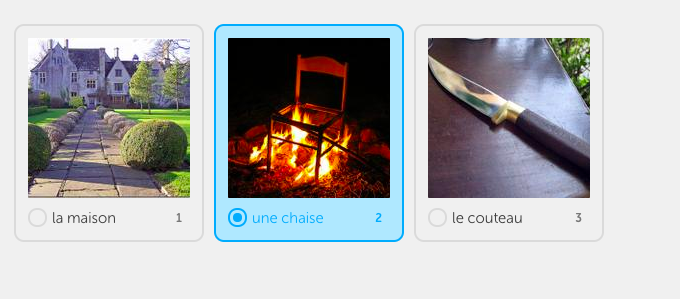 Translation: "the house" "a chair" "the knife"
Apparently the best photo of a chair the creators of DuoLingo could find was straight from the burning of the palace of Versailles.
3)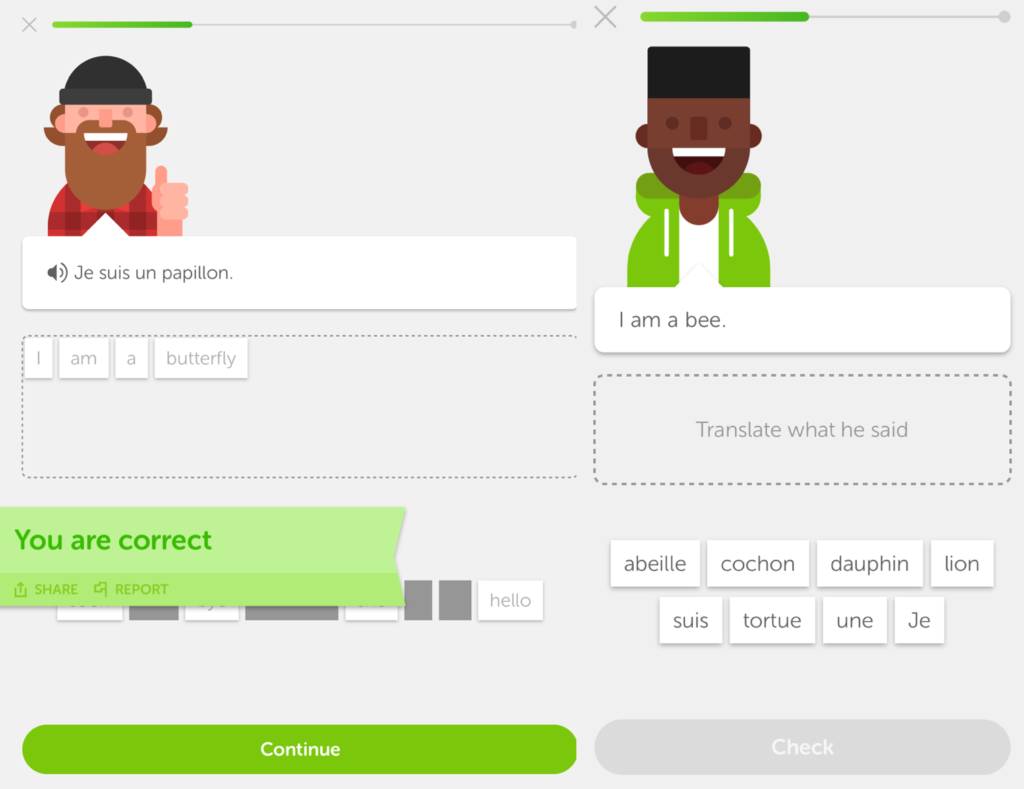 Translation: "I am a butterfly" "Je suis une abeille"
Fly like a papillon, sting like an abeille.
4)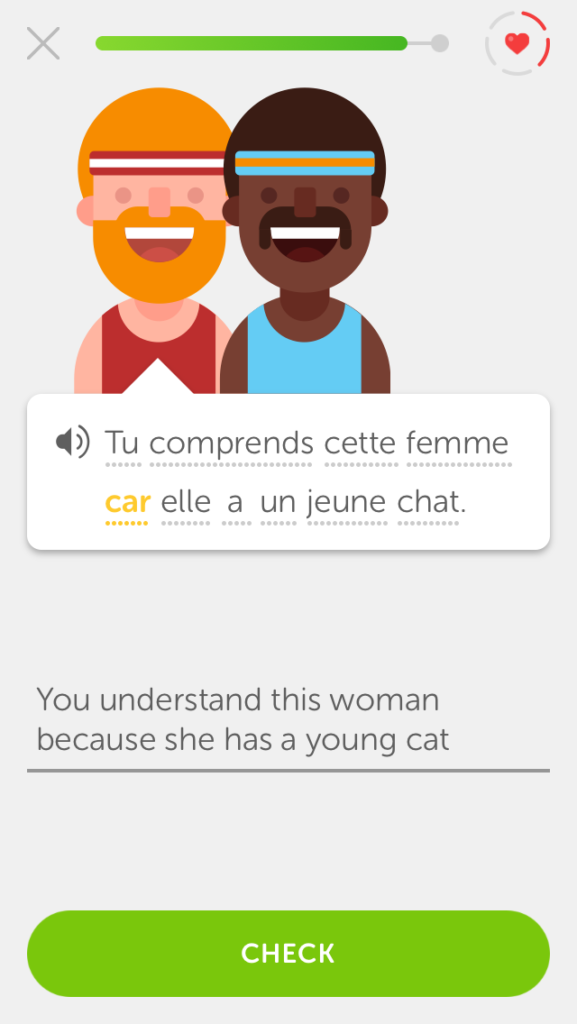 Translation: "You understand this woman because she has a young cat."
Is it general knowledge in France that only women with young cats are understandable?
5)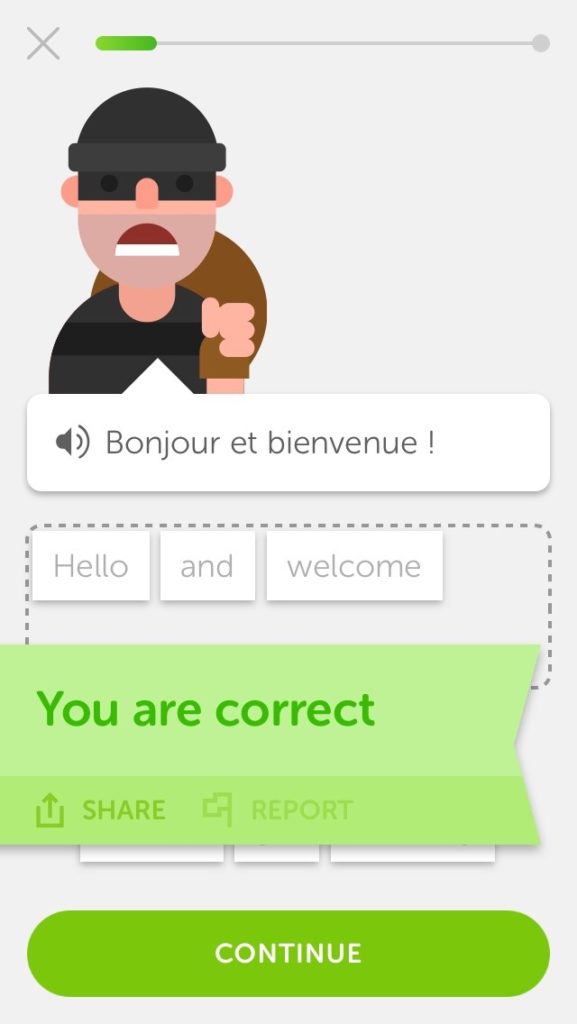 Translation: "Hello and welcome!"
Even French robbers remember to say bonjour.
6)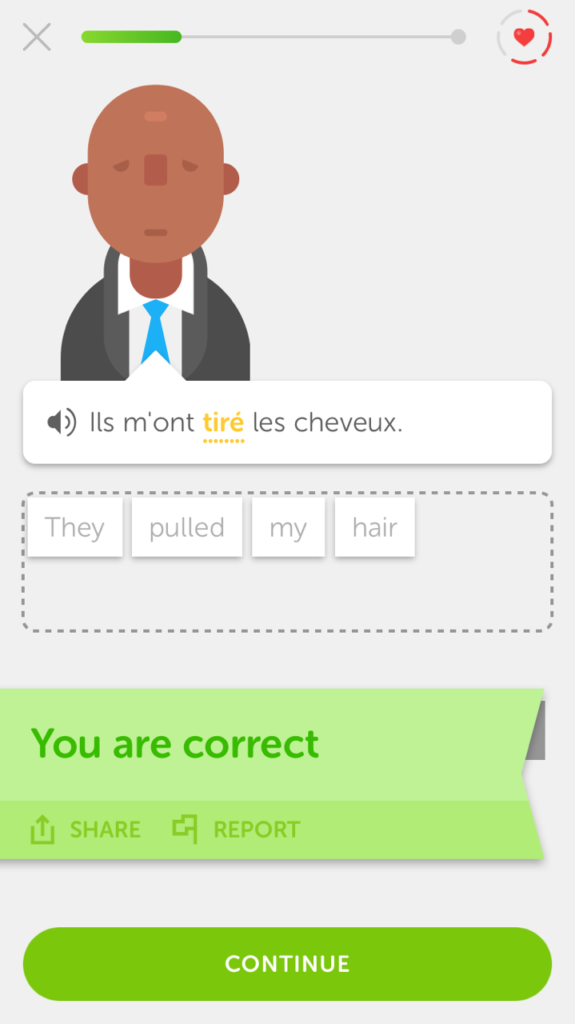 Translation: "They pulled my hair."
There's a good chance that this happened during a fight over the last baguette at a boulangerie.
7)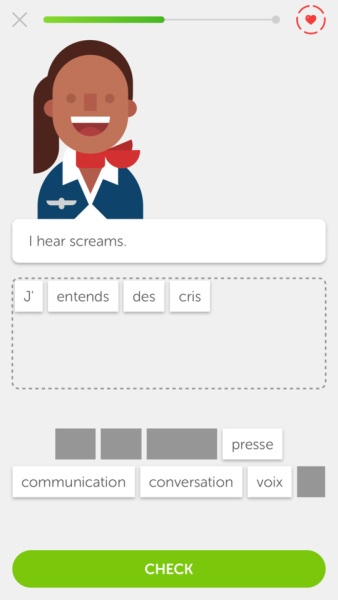 Translation: "I hear screams."
This Air France flight attendant doesn't seem very interested in her job.
8)

Translation: "You are so hot that I'm getting a sunburn."
Is this a new French pick-up line that we didn't know about?
9)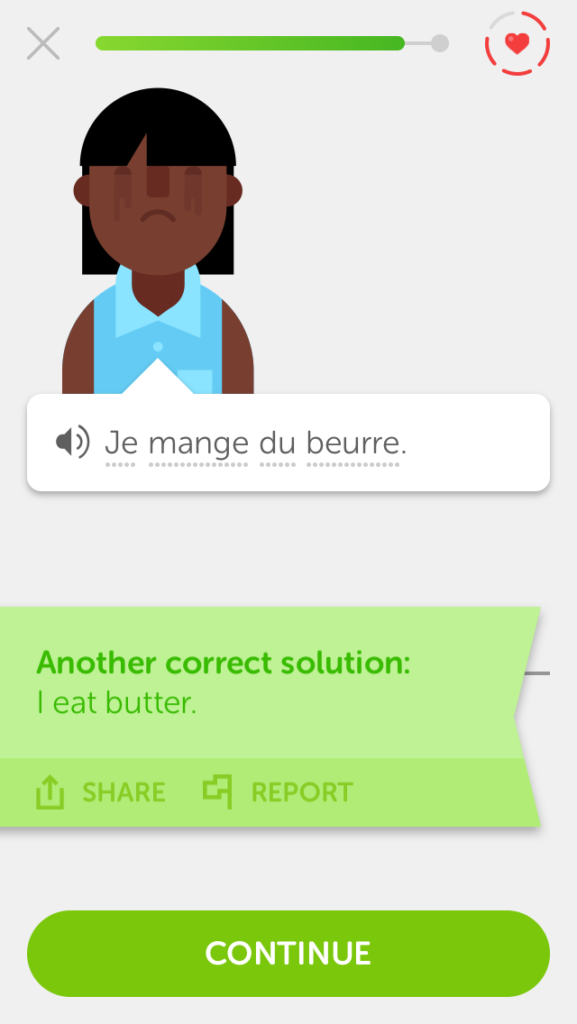 Translation: "I am eating butter."
Pictured: a French person during a baguette shortage, forced to consume only butter.
10)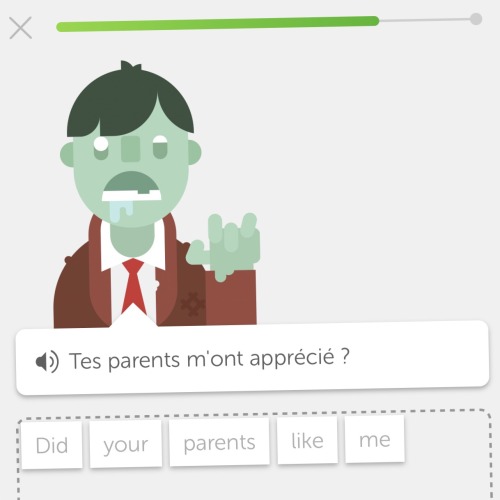 Translation: "Did you parents like me?"
C'mon, Mom, at least he's French!
11)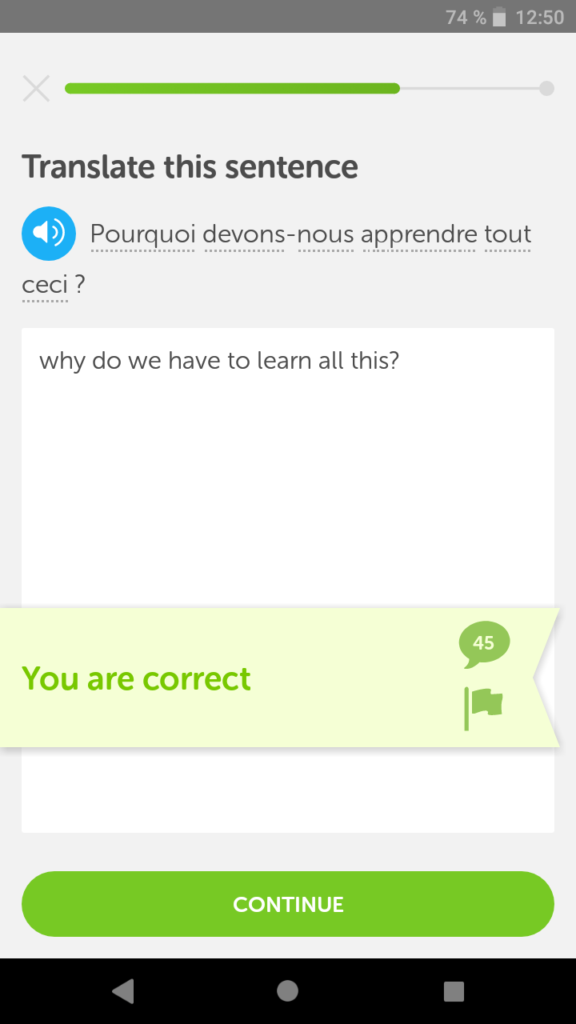 Translation: "Why do we have to learn all of this?"
Something you'll ask yourself every time you open this app, but learning French is worth it!