Sometimes the easiest way to feel connected to France is by reading French magazines. Buying them in New York is not an impossible mission, but it's better to know where to go.
This newsagent is surely the one who offers the widest choice in terms of the French press. Le Monde, Courrier International, Charlie Hebdo, Society, Les Inrocks, Psychologies… From current affairs to specialized magazines, there is plenty to enjoy. The magazines available are all listed on the shop's website. — Magazine Café , 15 W 37th St. Open Monday to Friday from 7 a.m. to 8 p.m. and Saturday from 11 a.m. to 6 p.m.
SoHo News International
https://www.instagram.com/p/Bz6bK7Ln3NA/
The narrow SoHo News International boutique offers magazines in French such as Paris Match, Elle, Vogue, Jalouse, Numéro and L'officiel. — SoHo News International, 186 Prince St, open Monday to Thursday from 6 a.m. to 12 a.m., Sunday to 1 a.m. Fridays and Saturdays 24 hours a day.
Located in northern TriBeCa, this specialty store is renowned for its wide selection of publications. On the French press side, we can find Marie-Claire, L'officiel, Numero, Charlie Hebdo and the English version of Le Monde Diplomatique. — Mulberry Iconic Magazines, 188 Mulberry St. Open 24 hours a day; 238 Lafayette; 215 Bowery
Ink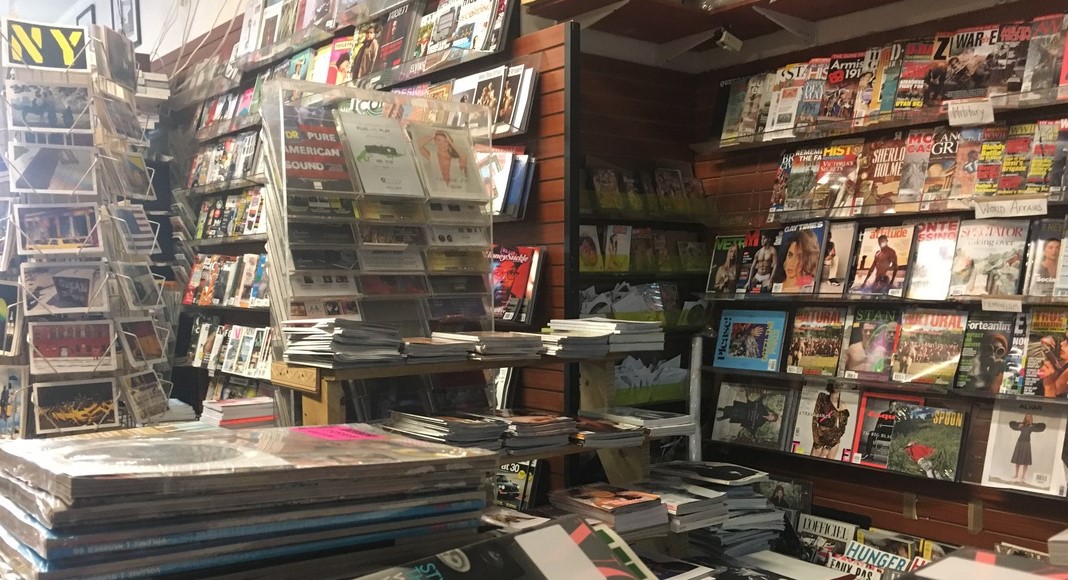 In the East Village, not far from Houston Street, is Ink, an international news and magazine merchant. Its shelves are literally full of photography and art magazines. There are also Paris Match, Elle, Marianne, Marie-Claire, Vanity Fair, Numéro and Point de vue. — Ink, 66 Ave A, open from 8 a.m. to 11 p.m. every day
FIAF (French Institute Alliance Française)
The French Institute Alliance Française (FIAF) offers a very wide choice of magazines and publications in French. However, it is not possible to borrow or buy them, they can only be read on site. The search tool allows you to access the complete list of titles to which the FIAF is subscribed. The Culturethèque platform allows you to consult many French newspapers and magazines online. To access it, you must become a member of the French cultural center. — 1077, 22 E 60th St, library open Tuesday to Thursday from 1 p.m. to 8 p.m., Friday from 12 p.m. to 4 p.m., closed on Saturday.
Online
Uni-press and Expressmag are websites specialized in the sale of subscriptions to publications. The choice is wide, they both offer more than 650 magazines and newspapers. Readers can subscribe to a few issues or even a title for a whole year.