The Parisian department store Le Bon Marché is inaugurating a new pop-up on spectacular fashion-related technologies that features 80 brands.
Geek: a person who is passionate about technical innovations, and particularly about computers, the internet and video games. This archetype, easily attracted to computers and often not very interested in the coquetry and trivialities of fashion, is the star of the Le Bon Marché's pop-up.
From February 23 to April 22, with Geek But Chic, Le Bon Marché is featuring sophisticated geeks and inviting brands to participate in the event. Some brands have gone so far as to make specific creations for the pop-up. The items included will have you dreaming in technicolor and immersed in a digital world with 3D landscapes. There's a swing shaped like a bag sized XXL, signed by Delvaux, a Belgian brand, founded in 1829, and a master in designing ultra-cool bags made from beautiful materials. Thus, the brand's creative luminaries did not hesitate for a second to take part in this disruptive, fun and techy pop-up. For a company more than a century old, Delvaux has shown that it knows well how to be anchored in modernity.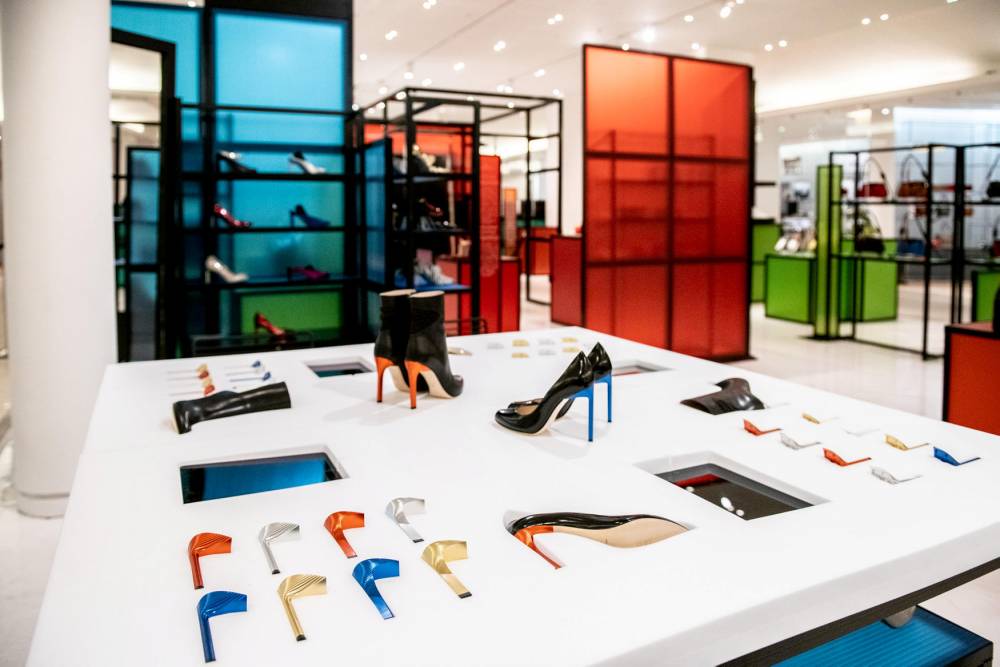 Anyone who is an artist at heart will be able to sketch luminous graffiti on the Smartwater wall, just with water! Or you could enjoy yourself simply by putting on a virtual reality headset and diving into immersive experiences. Among the choices: a motorcycle roadtrip through the California desert thanks to IWC, a helicopter ride over New York or a gondola ride through Venice both thanks to Montblanc.
Girly geeks won't be disappointed either. Thanks to augmented reality, they'll be able to apply make-up virtually. At Nars, a mirror connected to a tablet allows you to see the tints and features of your face virtually change colors according to the colors you've selected on your make-up palette. Bon Parfumeur and YSL Beauté also offer testing of their new products virtually. It's incredible that this is possible, all without touching any product or using a box of make-up wipes.
As we understand it, this exhibition is dedicated to digital innovations and technological sensory experiences. No less than 80 fashion, beauty and lifestyle brands have agreed to collaborate on this creative project.
When luxury meets digital shopping technologies
Prada, Gucci, Chloé, Stella McCartney, Jimmy Choo, Tag Heuer, Chaumet, Guerlain, La Mer, Smythson, Moynat, Sonos… each has chosen to offer interactive and immersive experiences. Beyond taking up this creative challenge, all these brands also wanted to offer new shopping experiences. To reinvent the shopping experience of the third millennium, they have relied on new advanced technologies such as virtual or augmented reality, immersion, and 3D projection. Not to mention connected mirrors, interactive facades, robots, and holograms. (On the second floor, a robot will make you a cocktail at the Kuantom bar.)
This initiative does not stop with French and European brands. On the other side of the Atlantic, Ralph Lauren or Coach also answered Le Bon Marché's call. The pop-up is also an opportunity to discover the technology of video-mapping. It allows for the "enhanced personalization" of Tod's moccasins and Stella McCartney sneakers.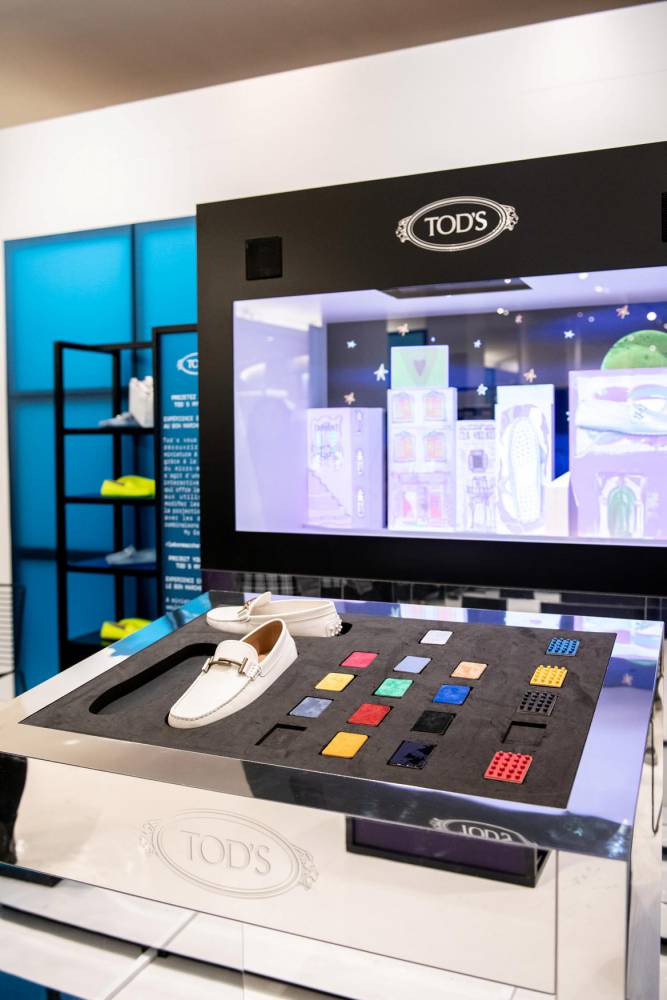 The process of video mapping consists of projecting 3D videos — presenting different colors and materials — onto the surface of a neutral-colored model for total customization. "In this way, customers can experience and test exclusive technological advances that allow them to appreciate, feel and otherwise know brands' worlds," explains Jennifer Cuvillier, director of the Bon Marché design office.
This article was written by MARINE DE LA HORIE and originally published on Le Point.