Have you ever spotted a pixelated video game creature on the side of a building? It's likely you were in France, but you could've been in Australia, New York, or Belgium. Lucky you if you're in Los Angeles because you won't have to go looking for them this winter; you'll be able to see a quite a few of these creatures in one place.
The anonymous artist Invader will hold his second exhibit at Over the Influence in Los Angeles, entitled "Into the White Cube." The exhibit will feature his impact over the last two decades, including his famous mosaics and a new series of work from the artist. The exhibit will run from November 17th to December 23rd, with a party in honor of the artist on November 17th from 6:00 p.m. to 9:00 p.m., though it's unlikely he'll attend due to anonymity.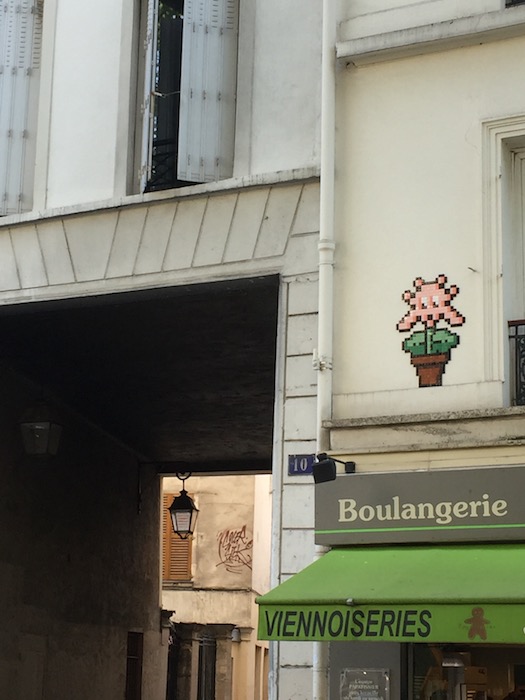 Known as France's equivalent to Banksy, Invader's work resembles the 8-bit video game style of the 1980s, with different designs for each installation. There are now numerous websites devoted to finding and photographing Invader mosaics in cities all around the world. In New York alone, there are at least 43 Invaders that have been found as of now, but the artist claims on his website to have posted 215 around the city. Invader's choice to work with public street art is due to his belief that art in museums and galleries is not universally accessible; therefore, by tagging buildings and other publicly accessed spaces with his mosaics, his art is able to be enjoyed by ordinary people daily. In addition to mosaics, Invader has been working on a new form of art called Rubikscubism, where he manipulates the sides of the Rubik's cubes and then stacks them to create a new piece of artwork.