Leave your rain boots at home, you won't need them in Paris.
For too long, there has been a picture of Paris painted with a wet brushstroke. It's in movies like "Midnight in Paris" — "Paris is most beautiful in the rain," says Owen Wilson — in songs like "Paris in the Rain" — "Anywhere with you feels like / Paris in the rain" — and all. over. Pinterest. Just search "Paris rain" and the options are endless.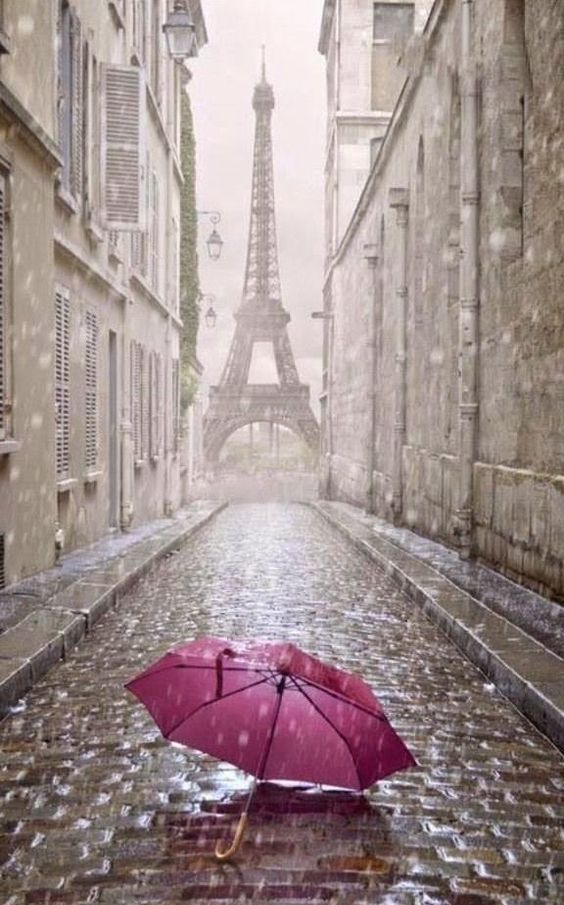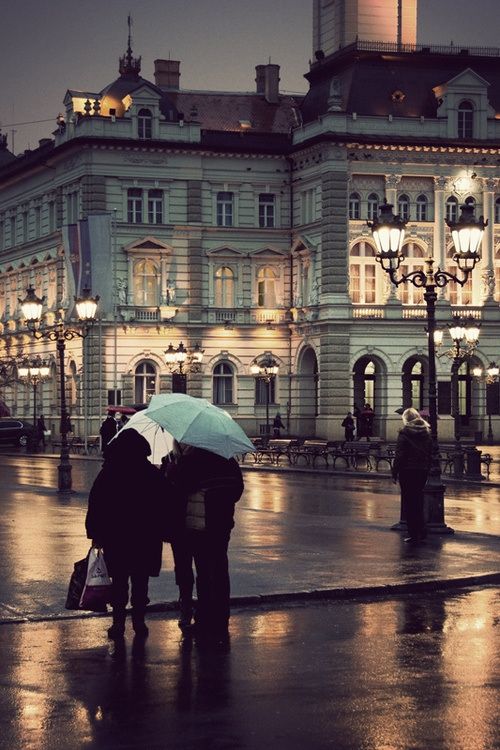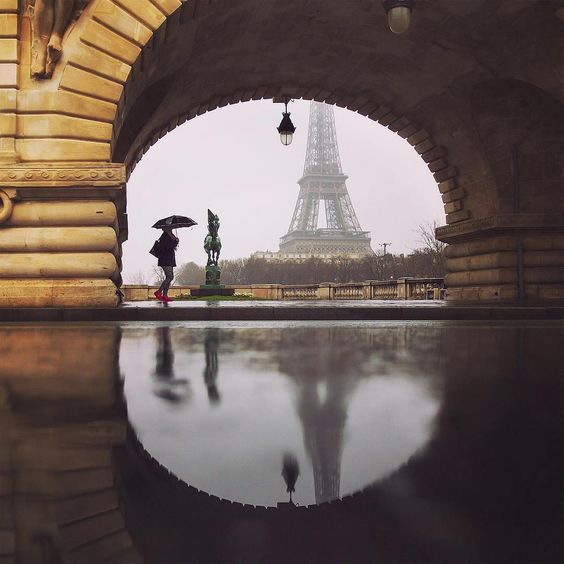 You get it. (Honestly, you've probably pinned it.)
Here's the thing: it doesn't rain that much in Paris.
In Paris, it rains an average of 23.05″ annually. But in Seattle, Washington, they get an average 37.13″ of rainfall per year, Miami, Florida, gets 61.93″, and New Orleans, Louisiana, gets 62.45″.  Amsterdam, Netherlands, gets 30.54″, London, England, has 29.68″, and Milan, Italy, endures 37.18″. Bonga, Ethiopia, is drowned in an average 70.83″ annually, and Brussels, Belgium, gets 33.39″. Kansas City, Missouri, gets 39.06″ and Kansas City, Kansas, gets 34.14″.
Search "Miami rain" or "Milan rain" on Pinterest, and you won't get photos of people in rain boots. In fact, you won't even get photos of Miami or Milan in the rain, you get photos of Miami and photos of models wearing raincoats during Milan Fashion Week.
If you look at the number of rainy days per year, Paris does have quite a few. In the City of Light, it rains 164 days per year on average. In Seattle it rains 147 days. Miami has 128 rainy days, New Orleans has 108, Milan has 92, and Kansas City, Kansas, has 100. London however, endures an equal number of rainy days as Paris does with 164, and Brussels and Amsterdam suffer 193 and 185 rainy days, respectively.
So when it comes down to it: it doesn't rain a lot in Paris, it mists sometimes in Paris. There's too many rain days and too little rainfall to actually say it rains a lot in Paris.
And regardless of whether or not the forecast for your trip to Paris says "100% chance of rain," you still don't need your Hunter rain boots (or any rain boots) for three simple reasons:
1. As pointed out, when it rains in Paris, it doesn't rain that much. And when it does rain that much, it's an anomaly and you still don't need rain boots.
2. No one else in Paris wears rain boots when it rains. (Or, very very few people wear rain boots when it rains.)
3. Hunter rain boots weigh 4 lbs 3 oz. On a regular airline, your suitcase can be 50 lbs, and on a low-cost airline like XL Airways, your suitcase can be 44 lbs. Do you really want to devote 8.3% (or 9.5% on low-cost airlines) of your luggage space to flood preparedness?
So please, do as the Parisians do, and buy a black umbrella to pull out when it mists. And if you want to take a Pinterest style photo, pack light with a red umbrella.