In 2013, founder of Tesla and SpaceX Elon Musk announced his Jules Verne-inspired idea for a super-speed train: a "hyperloop" that would have humans zooming down tracks in pods at 700 miles per hour. Five years later, TransPod, a Canadian start-up, has their sights set on France, and they're just a few sets of paperwork away from setting up shop.
Located in the Limousin region, Droux, a town of 360 inhabitants, is hoping to welcome TransPod into their city. Local entrepreneurs and elected officials reached out to TransPod and offered up their town as a testing ground, perhaps because French president Emmanuel Macron had just scrapped plans for a high-speed rail connection to Limoges, the nearest city to Droux, located 31 miles away.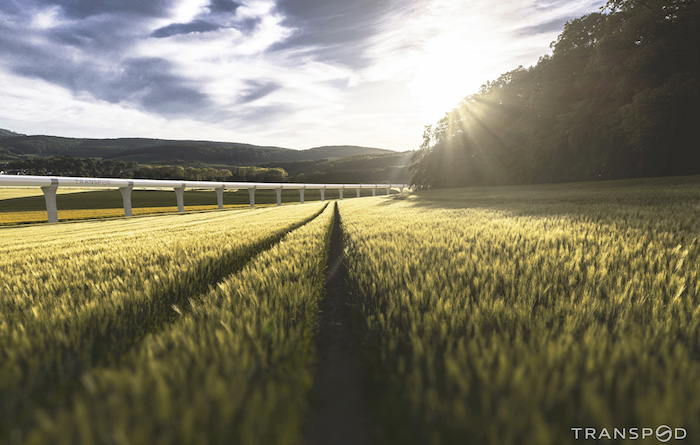 "This hyperloop project started with a challenge: why shouldn't our region be the bearer of an innovative project on a worldwide scale?" declared Vincent Léonie, deputy mayor of Limoges and president of the Hyperloop Limoges Association.
Droux is investing very little for a big pay out. In fact, Droux isn't required to invest anything, as the 24 million dollar project is financed entirely by private investors. The project's local advocates believe Droux, and Limoges, will receive local building contracts for the structural work, bring tourists, and create jobs for security, reception, and housing, as scientists and engineers come to the region. Some residents, however, are worried about visual and sound pollution. TransPod will conduct a 5-week test to determine the environmental effects of the test site.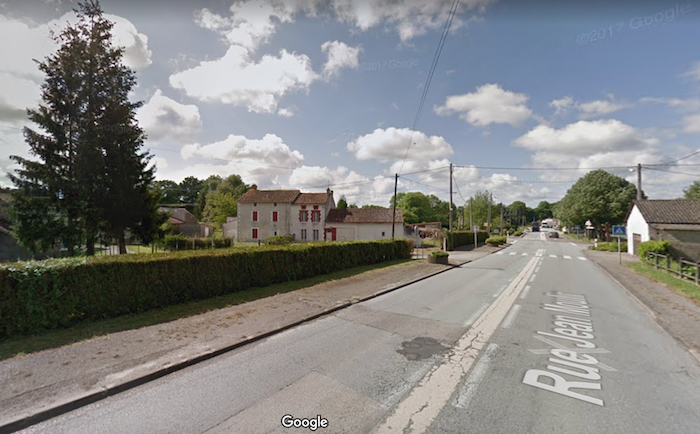 TransPod's CEO and cofounder, Sebastien Gendron, wants to create something that allows humans to travel earth "at the speed of a plane with the smoothness of a subway."
TransPod's testing track would be 1.86 miles long, making it the largest in the world. Their hyperloop will be raised on pylons and built along an old railway line that the City Council will make available to them for free. The building permit must be submitted by August 10, and is likely to be acquired with construction starting as soon as the end of 2018, and tests beginning in early 2020. Ryan Janzen, a scientist at TransPod, believes that the first 1,000km (621 miles) commercial line will be complete and functioning around 2030.
France, in some ways, is a good testing ground for the hyperloop. They already have a high-speed transit system, le TGV, that has already hit a record speed of 357mph (though for passenger service it goes 186mph). In Nevada, Virgin Hyperloop One's test train has only made it up to 240mph. Companies testing potential hyperloops in the US could face legal setbacks since federal law restricts the speed of passenger trains to 59mph.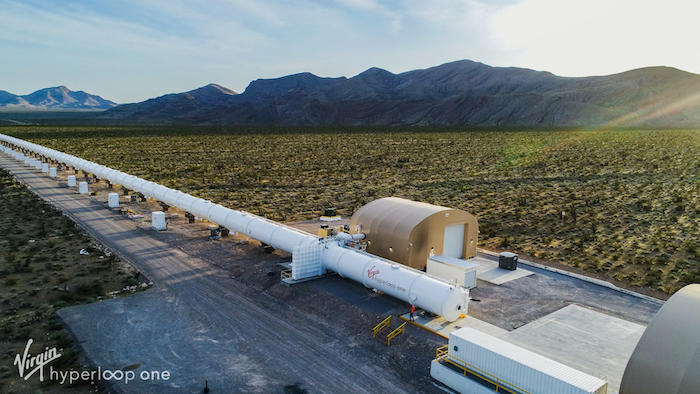 This isn't France's first foray into becoming a testing ground for a hyper-speed train. The Los Angeles-based Hyperloop Transportation Technologies also set up shop in France, installing two test tracks and a research center at a former military base in Toulouse. Local authorities gave them permission to work there with a free 40-year lease in exchange for refurbishment and de-pollution of the space, including removing leftover bombs from World War II. Construction began on the hyperloop's tube in May. Hyperloop Transportation Technologies also has projects in Abu Dhabi, where it hopes to open the first functional, 6-mile hyperloop track in 2020.