Every Frenchman/woman knows endless secrets about little towns around country — recipes, hot spots, health cures, etc. — but they don't realize that this is priceless coveted information that others don't know. This happened with the town called Vichy, and the beauty line that goes by the same name. A bargain price compared to other premium skincare brands, this one bottles everything you will ever need in their Minéral 89 moisturizer that continues to be a little French secret.
The town of Vichy has a long history: a smattering of Roman invasions, operating as fully-functioning thermal spa town, the betterment of the town by Napoleon III's constant visits, and serving as the capital of the Nazi-supporting French government during World War II. Despite having such a history under its belt, Vichy is now a rather serene, quiet spa town very much popular amongst health tourists as it was once during its heyday.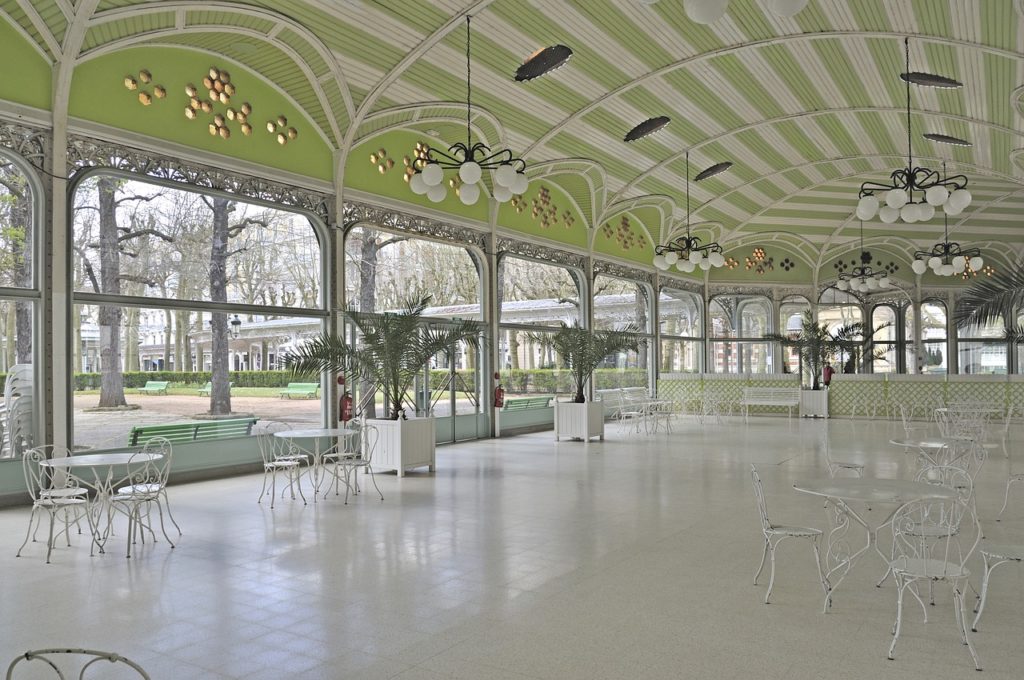 Having been recognized for its thermal waters for centuries, the town's structure and building centered about hydrotherapy and thermal spa activities. During Napoleon III's reign, the town saw the development of 270 hotels and inns with people coming from everywhere to cure all different kinds of illnesses. Visitors came especially from the French-African colonies, which ultimately lead to the decline of the city as France's influence in Africa ended and less people came.
The magical water of this town, however, remained just as effective. Vichy is actually the number one anti-aging brand in European pharmacies. Over 2,600 years ago, the Roman's noticed that the rainwater seeped through microscopic faults, where it came into contact with a diversity of rocks just outside the town. During this process, the water would gather a cocktail of 15 minerals and nutrients essential to skincare. The water is essentially French volcanic water with high levels of calcium, sodium, iron, potassium, etc. It is the closest thing in existence to the fountain of youth.
The entire town is now practically a spa resort with different ways of implementing the water into procedures to fight aging or skin blemishes. Vichy, the brand, uses Vichy thermal water in all its products. While they have products to fight separate battles, the product that almost every French person has in their vanity is Minéral 89. Essentially a moisturizer, the gel-like transparent cream combines the 15 mineral rich water with hyaluronic acid to make skin more resistant to aging caused by pollution, stress, and fatigue (basically what everyone needs). It offers a boost of hydration and the glow we all strive to have.
https://www.instagram.com/p/BpMfj8gDHCH/
So how has this miracle product been hiding under the carpet of French beauty product? Other bigger brands like Nuxe, Caudalie, etc., all offer worthy products as well, but as they are bigger and more international, they have a bigger presence. Vichy, in contrast, is not necessarily hiding, but they don't strive to be a huge international brand. It's almost as if Vichy prefers to be a household name.
And while you may not have a trip planned to the lovely town, you can hydrate your skin just as well with their products.