After a turbulent trip to France that saw US President Donald Trump skip a visit to a cemetery where American soldiers are buried, tussle with French President Emmanuel Macron on NATO, and leave the country on the eve of the Paris Peace Forum, the president was, reportedly, very angry.  
That anger must have still been simmering two days later when Trump took to Twitter to lash out at Macron for, among other things, wine tariffs, NATO (again), and French capitulation during World War II.
He also made a bold claim on a topic of some interest in France of late: nationalism.
"The problem is that Emmanuel suffers from a very low Approval Rating in France, 26%, and an unemployment rate of almost 10%. He was just trying to get onto another subject," Trump wrote Tuesday, referring to Macron's Armistice Day speech. "By the way, there is no country more Nationalist than France, very proud people-and rightfully so!…….MAKE FRANCE GREAT AGAIN!"
The problem is, when it comes to French nationalism, Trump gets it almost completely wrong.
"Being proud is not being nationalist," Christian Lequesne, a professor of Political Science at Sciences Po, tells Frenchly. "If you think your country is better than other countries, that is nationalism. You can love your country, you can be proud to be American, or French, without thinking that the United States or France is better than every other country"
"That's the problem with Mr. Trump," he adds. "He uses words like that in an impulsive way, simply to create a little bit of controversy, but there is apparently not much reflection behind it."
France, rather than being nationalist, in fact sees itself as a counterbalance to a populist brand of nationalism emerging in certain EU countries, such as Hungary and Poland. In his Armistice Day speech, Macron warned of "ancient demons resurging" and called on world leaders to act together to confront shared challenges.
"Patriotism is the exact opposite of nationalism," Macron said Sunday. "Nationalism is the betrayal of patriotism."
Macron is not the first French leader to disavow nationalism. As historian and author of "The Nation Against Nationalism" Gil Delannoi explains in an interview with Le Figaro, Charles de Gaulle's patriotic resistance against the German occupation is often compared to Marechal Petain's nationalistic capitulation to it. President Francois Mitterrand, speaking in 1995, famously said: "Nationalism is war."
France, of course, played — and continues to play — a key role in the crafting of the European community after World War II. Macron's recent calls for the creation of a "European army" point toward a policy that is multilateral, and not nationalist, in nature.
"We have always had governments that have been in favor of multilateralism, that have been in favor of the European construction," Lequesne says. "It is not unimaginable to one day have a [nationalist leader], but for the moment, that's not the case in our country."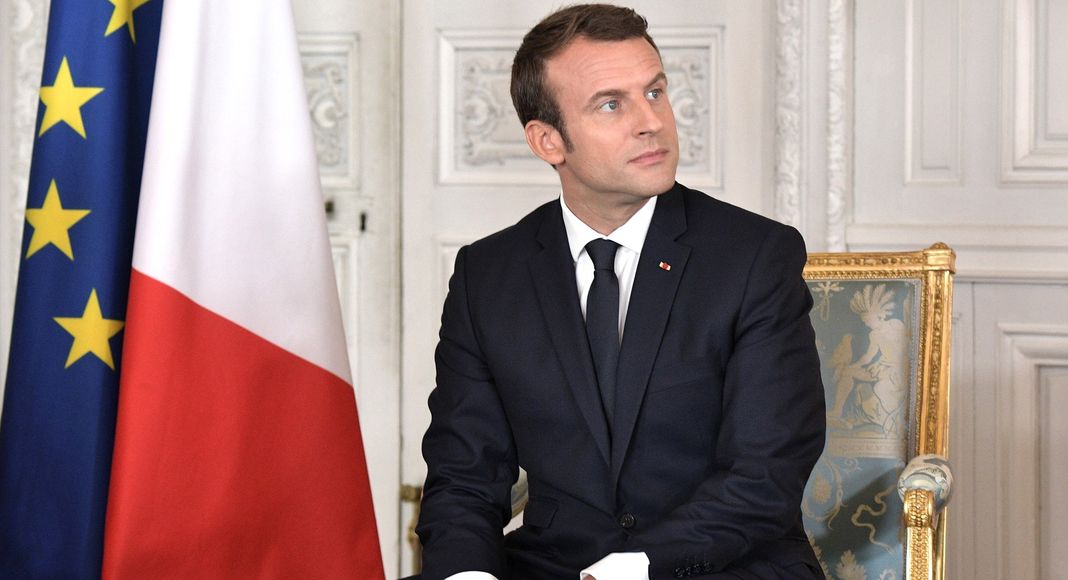 Indeed, there are signs that nationalism is on the rise in France. This includes the recent news that Marine Le Pen's far-right Front National has surpassed Macron's Republique En Marche party in the lead-up to the European elections.
"A vicious circle is being established between the rise of populist and nationalist movements on one side and the crisis of global governance on the other," Justin Vaïsse, the President of the Paris Peace Forum, told Le Monde. "Everyone thinks they will be better off all alone, in consolidating their sovereignty."
France — contrary to what Trump might say, and despite its wine import tariffs — is not a part of this trend.