Every woman enjoys rummaging through a girlfriend's closet to borrow a dress for an evening. Barbara Boccara and Sharon Krief, the founders of Ba&sh, are no exception. The French ready-to-wear brand opened its new New York boutique in the heart of Nolita on Thursday, September 20.
At the entrance, an olive tree and a swing give a nod to Ibiza, the favorite place of the two French friends who founded Ba&sh (pronounced Bash, but with a French accent), 15 years ago. They like to spend a few months each year there to design their collections.
At the heart of the establishment, colorful outfits in the classic Ba&sh style decorate the walls, which are accented with a few quotes to complete the warm feel of the shop. "Every element of the shop is a part of us. We chose this area because we frequent it a lot. There are a lot of nice little vintage shops," explains Boccara.
"We tried to bring to life the store that they've always dreamed of. This is their dream store," says Sarah Benady, Ba&sh's CEO for North America.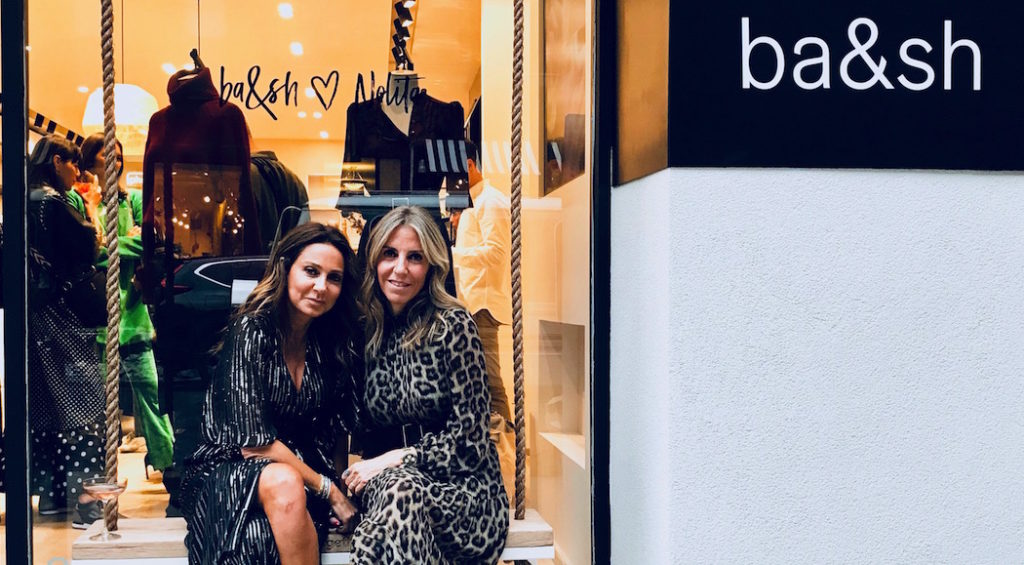 For this new boutique, the fifth in the United States and the third in New York, the founders wanted to test a concept based on "friendship." Every Friday from 5pm to 7pm, each customer will be allowed to borrow a piece from the collection for a weekend — for free. The brand will take care of the dry cleaning. Clients will be able to sip cocktails while they peruse the clothing at the Friday happy hour. The goal is to make shoppers feel at home at Ba&sh.
Boccara and Krief wanted to share this new concept with other brands: "We have a corner in our shop and every month we'll work with a different partner who isn't yet very established in the United States. We want them to take advantage of this space so that they can make themselves known in New York," says Benady.
New York is a cosmopolitan city, selecting it as the place to test something new a strong strategy. "This is an ideal place to test a concept we'd like to try in other major cities where Ba&sh also has a presence," explains Benady.
Ba&sh has been present in the US market for just over two years, and it's been a dream come true for the two founders. Since then, the brand has been a complete success: "We offer affordable luxury clothing. Our brand is very well-rounded: we present everything from jeans to sweaters, while many brands in the United States are only offer one kind of thing," continues Kierf. Ba&sh has ambitions to extend this new concept to Honk Kong, London, then Paris.
https://www.instagram.com/p/Bn_hrxSHYcV/?taken-at=302700247184853