If some French natural cosmetics are available in the United States, especially those of brands that have an American subsidiary or that are distributed by major retailers – Caudalie, Cosmydor, Nuxe, L'Occitane (now bankrupt) and Weleda to name a few – it is also possible to buy from other, smaller sales platforms, which often feature lesser known companies. Meet some of the players in this new niche market.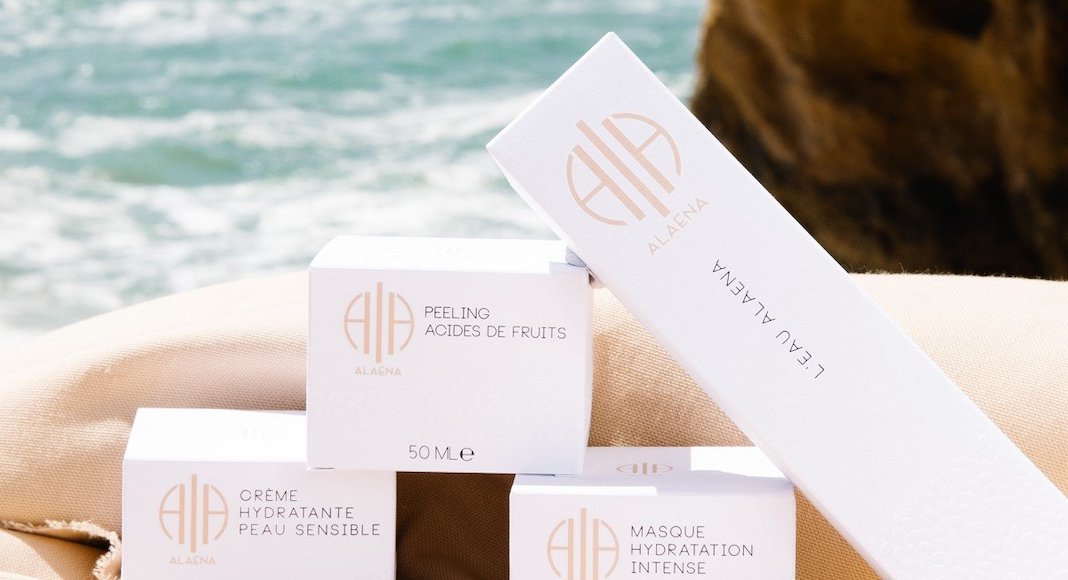 Antoine and Sarah Lazewski moved to New Jersey through a professional opportunity nearly three years ago, and, while there, quickly launched Ma French Beauty – a personal project selling natural French cosmetics. Having worked in France for one of the leaders in the biotech industry and traveled extensively "to present French natural assets internationally," the couple was keen to defend "the French vision of simple, natural, no-frills beauty," as opposed to "the more pronounced American gestures."
"Eleven ingredients are prohibited in the United States, compared to 1300 in France, where the manufacturer is considered a professional who must protect the consumer," notes Antoine Lazewski. The result of this protective legislation in France: French production is perceived as safe. However, Antoine Lazewski notes that "American customers are increasingly interested in natural and organic products, and are beginning to question the origin of the ingredients used." He has therefore undertaken to make these French products better known to American customers.
Ma French Beauty's current portfolio, which is largely certified organic and based on the complementarity between brands, highlights players who are well positioned in France but less known in the United States, and who have a place to take. "The limited number of partners (ten) is explained by the communication work to be done," says Antoine Lazewski, but the couple, who work part-time on the project, hope to "progress rapidly in this niche to increase [their] offer – to double it by the end of the year." The long-term goal is to move out of cosmetics "while keeping a French beauty, French touch spirit."
After more than ten years in the food industry in France and the United States, where she has been living since 2018, Dorothée Baudry finally changed her path. "I was much more passionate about cosmetics than food, but I had neither the experience nor the network to work in this field," she says. The young woman took advantage of the pandemic last spring to develop her online sales platform The French D.N.A. "I was confined and could not return to France to stock up on products that I usually do," she reports. Stuck in the United States, she finally found the time to develop the project she had been thinking about for a long time. And last September, the website was launched with two brands: Nividiskin (face and body creams made from organic seaweed from the island of Ouessant) and Quies ("the Quies earplugs for which there is no equivalent in terms of quality in the US").
Since then, the catalog has grown: Espritvoiles (where Dorothée Baudry "only selects toiletry bags and storage baskets made of marine canvas"), La Canopée ("100% vegan and natural plant-based products") and Marius Fabre ("Marseille soaps are in [her] opinion a flagship product") are also part of her inventory. The entrepreneur sources, selects and tests all products herself. "I make two promises to the consumer: all the products sold on the site are made in France and are natural, even organic. I continue to look for new French suppliers, and I want to open the door to the American market to companies that have neither the knowledge nor the means to establish themselves in the United States.
French Morning readers can take advantage of a 10% discount on the entire French D.N.A. website with the code FRENCHMORNING10 (valid until May 31, 2021).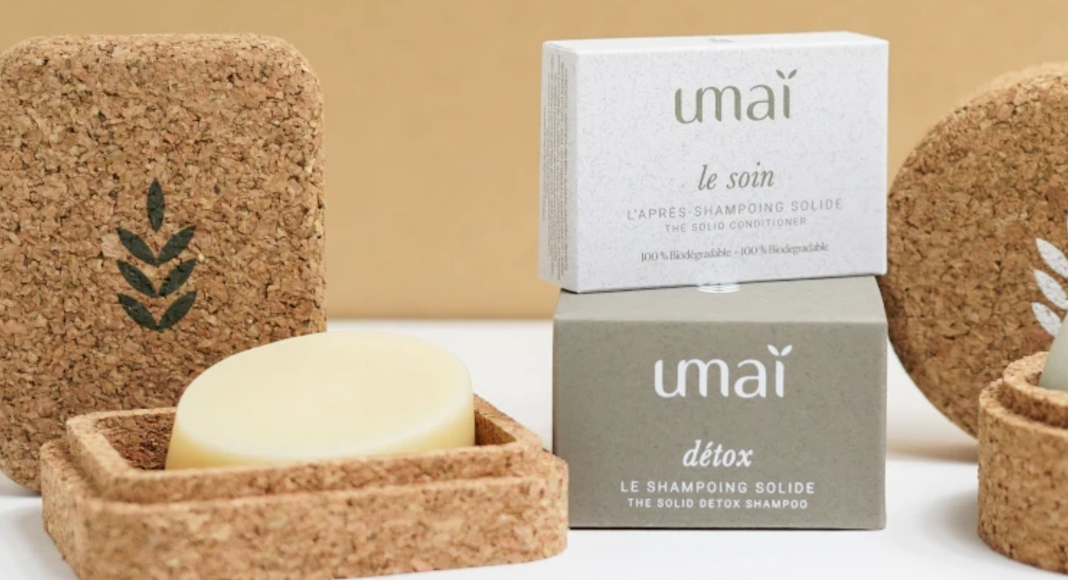 Marine Lloris, a French designer based in London, created Manège en Sucre five years ago. After children's fashion, the entrepreneur launched into the beauty market with a family project: L'Originale Beauty, a company selling natural French cosmetics developed in partnership with her brother, based in Miami. "We always wanted to work together. Our idea was born from a simple observation: the impossibility of finding certain French products in the United States," she says. "Our goal is to import young brands, which are doing very well in France, and to highlight their creativity."
The site currently lists six brands, which are available exclusively there: Claret Cosmetics, Oolution, Phytema, Reffect, La Rosée and Umaï. "All were chosen because they were not sold in the United States, but also and above all because they are respectful of health and the environment. We test and verify the compositions, and refuse to promote brands that are not sufficiently eco-responsible," insists Marine Lloris.
Launched only a few months ago, the project has developed rapidly. "Brands have trusted us with their eyes closed. And we already have many orders from American customers who want to discover French savoir-faire," notes the young woman, whose ambition is to develop L'Originale Beauty in Canada.
Thérèse Walrath is an American in love with France. "I like to think of myself as French," she jokes. Her first name, which can sometimes raise doubts, was chosen in honor of her French godmother, Marie-Thérèse. After studying art and a career with Lancôme and Air France (during which she "spent long weekends in France and developed an interest in natural cosmetology, a field in which Europe is far ahead of the United States"), Thérèse Walrath decided to create in New York her own platform for selling European natural cosmetics.
Arise Swiss Alpine, the first brand she offered for distribution nine years ago, is of Swiss origin. "Two years ago, I added five French brands to my line and changed the name of my company from Snow Flower Luxe to Snow Flower Chic," she says. Her catalog now includes products from Ernest Ernest, EQ, La Fare 1789 en Provence, Les Artistes de Nature and OPPIDUM, "delivered in the United States and Canada in a fabric bag offered for every $50 purchase, and handmade by an artist from Toulouse." She hopes to eventually collaborate with ten or twelve brands in total.
Thérèse Walrath grew up in the world of the family business: "My father, who imported industrial supplies from Germany, was very selective and always made customer service his priority. I admire the passion of small entrepreneurs and the prestige associated with the products they sell or develop. " She continues: "Working with committed brands – such as Les Artistes de Nature, which designs organic skincare products based on wild plants; or OPPIDUM, which uses ancestral methods of soapmaking and perfumery – is a real pleasure." She is working on launching a pop-up store in Manhattan or the Hamptons.
French Morning readers get a 20% discount on the entire Snow Flower Chic website with the code FRENCHMORNING20 (valid through July 31, 2021).