A Parisian breeze blows down Elizabeth, Mulberry, and Mott streets, south of Houston Street in Manhattan.
For nearly two years, French brands have been moving into the Nolita neighborhood. Sézane, Cire Trudon, Maison Kitsuné, Ba&sh, Atelier Cologne, Le Labo, Sandro, Maje… The list of French brands is growing, say the local shopkeepers. The latest one: Vuarnet, which opened its first American store at 39 Spring Street in July.
A stone's throw from SoHo, the Mecca of New York retail, Nolita offers more affordable rents, explains Stéphane Brenot, a real estate agent specializing in commercial lodging with Rice & Associates. "There is a minimum 30% difference between Nolita and a small street in SoHo," says the expert, who estimates that the rent posted in SoHo is about $375 per square foot per year compared to close to $200 for Nolita.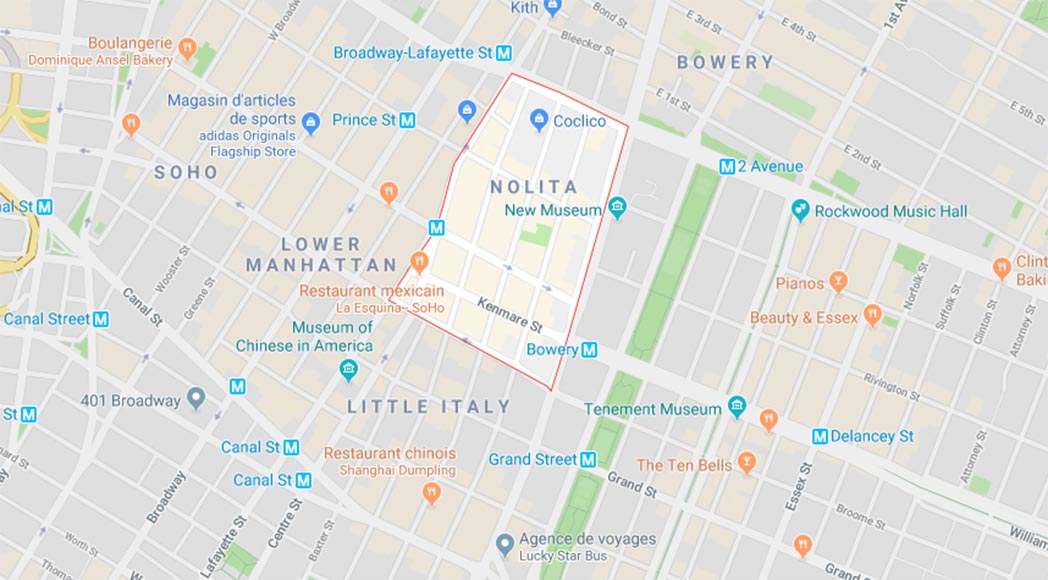 The DNA of this district is different from its neighbor, SoHo, which mostly experiences transactions by major retailers. "It seems a little quieter than the rest of New York. There is a kind of European way of life. As if the speed was a little slower," says Beatriz Zeno, COO of Sézane in the United States, who just reopened the shop in early March after closing it for renovation.
A stone's throw away, Cire Trudon has been on Elizabeth Street since December 2015. Julie Leong, communication manager for the historic candle manufacturer, identifies a "chic bohemian atmosphere" in the neighborhood, where "more artisanal brands" are set up.
The same is true of Coclico, a shoe store on Mott Street, which is one of the oldest businesses in the area. Sandra Canselier opened in 2001. "I like small shops that are almost all independent and very thoughtful," recalls the pioneer who "didn't want to be stuck between Starbucks and Macy's like in Midtown."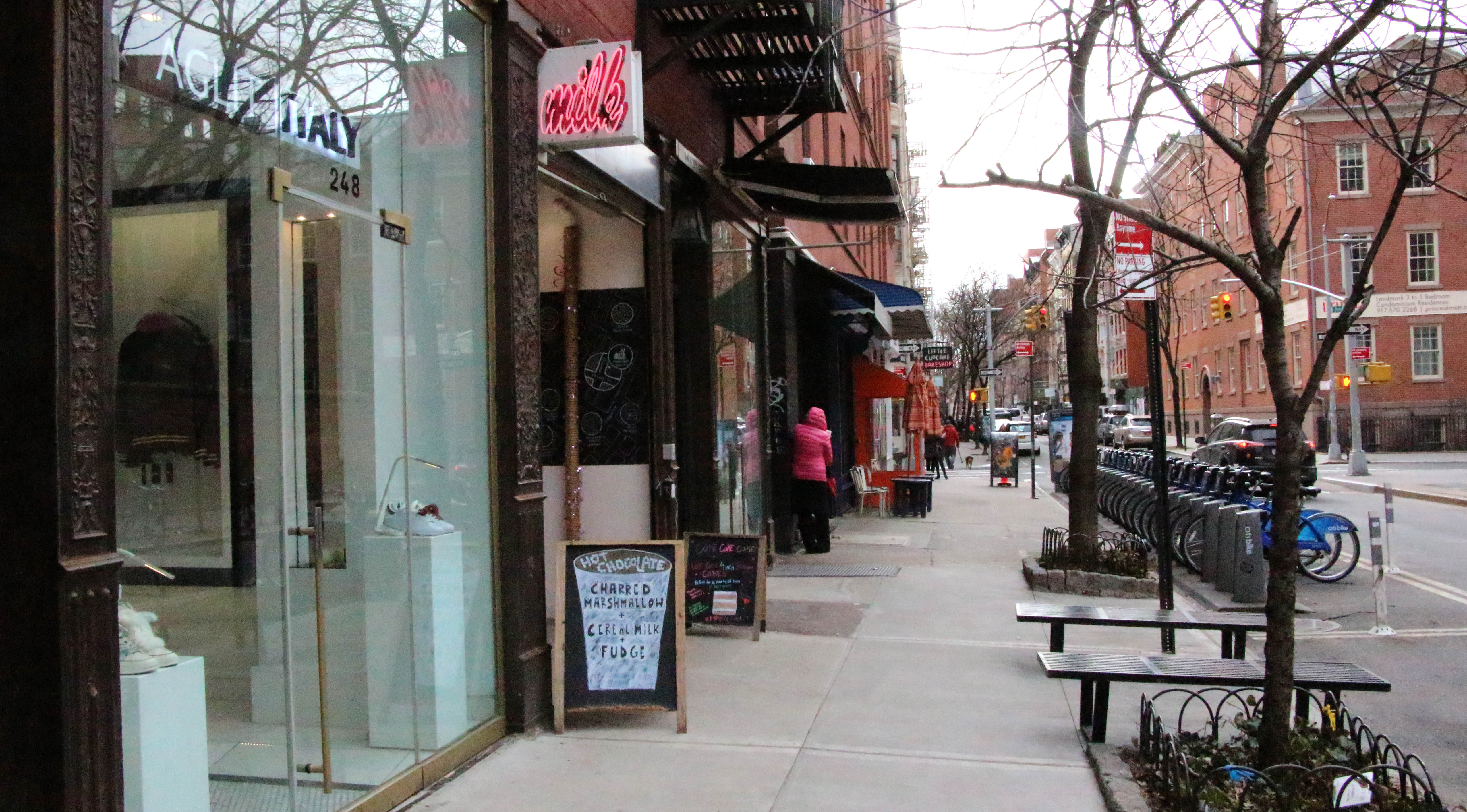 Canselier acknowledges, however, that the neighborhood has changed. "In the 2000s, there were not so many stores. It has accelerated in the last two years. There's a more 'business' atmosphere now," observes the businesswoman.
A little further down the same street, Pascal Legrand, co-manager with his wife at Gas Bijoux, specializing in high-end affordable jewelry, opened a shop in 2002 and knows the area like the back of his hand. Like his neighbor, he fears that the charm of the neighborhood will fade.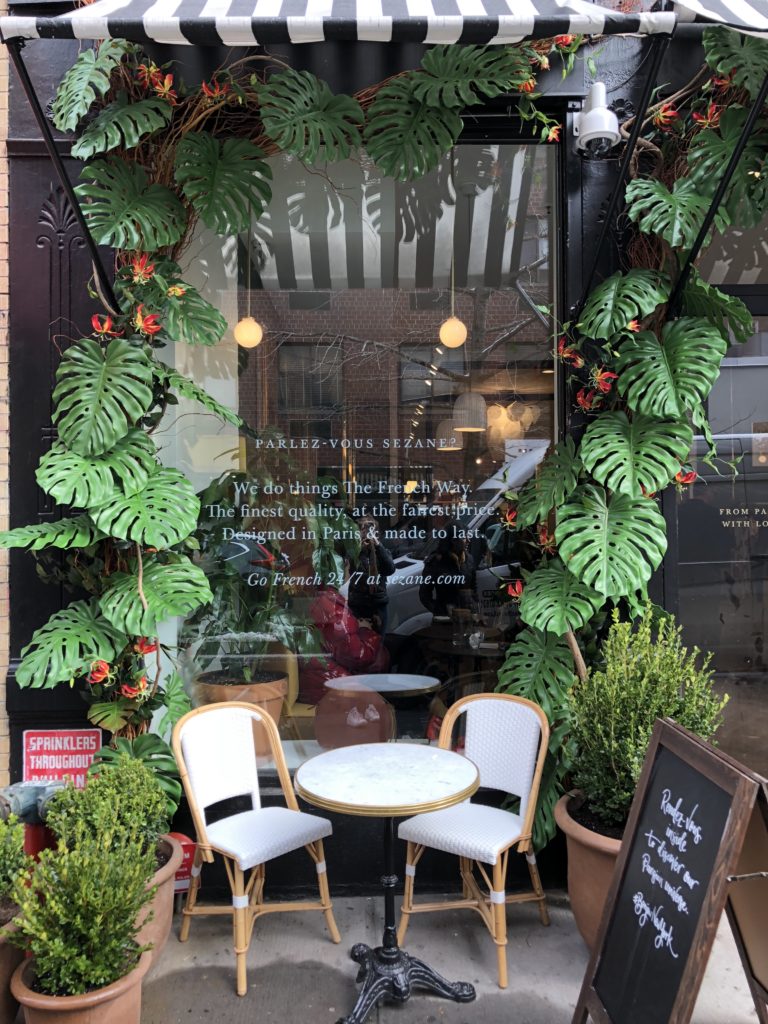 "Behind the new brands that are setting up here, there are plenty of 'corporate' companies. Le Labo, for example, belongs to Estée Lauder. Behind this appearance of a small shop, there is a big machine. The staff working hard and rents are likely to increase," he says.
However, these newcomers have the advantage of attracting a younger clientele, says Céline Rondineau, manager of Cire Trudon, who has seen her foot traffic almost double in two years. "Sézane, for example, attracts a lot of customers, there are always long queues in front of their shop, including quite a few millennials," she says, referencing the age group of 18-to-34s.
Pascal Legrand has actually had fun observing the bloggers "who come to take pictures of themselves in the neighborhood in the freezing cold that you can see taking off their winter coats on the sidewalk" for photos. This is one of the reasons why Vuarnet chose Nolita, notes Lionel Giraud, CEO of the sunglasses brand. "It's the most fashionable, the most "cool" place, even if I don't like that word. Nolita, it's a good balance."