Learn more
Find Demystifying the French: How to Love Them, and Make Them Love You on Amazon here
As much as we all might love France, many American Francophiles still don't necessarily understand the locals of our beloved second country. We bask in the beautiful architecture, the sumptuous meals and wine, and the leisurely pace of life, but this adoration is often paired with confusion about French people themselves. We've all heard friends recall snooty shopkeepers and pointed glances, or rude waiters who never deliver the bill on time. Writer, editor, writing coach and France aficionado Janet Hulstrand knows this cultural gulf well, and wants to help close this gap through her newest book, Demystifying the French: How to Love Them, and Make Them Love You.
"I wanted to write a book that would be helpful both for people who have never been to France, and those who have been here for a long time but are still having a hard time understanding, or maybe just appreciating, the somewhat complicated (and fascinating!) psychology of the French people," Hulstrand tells Frenchly.
In this energetic, informative book, Hulstrand uses her forty-plus years of French experiences to help Americans better understand their French counterparts and French customs. She splits the book into two sections, "Essential Tips for Even Very Brief Encounters" and "Understanding the French Mentality." The result is part linguistic manual, part cultural guide, part personal essay — and completely fun to read.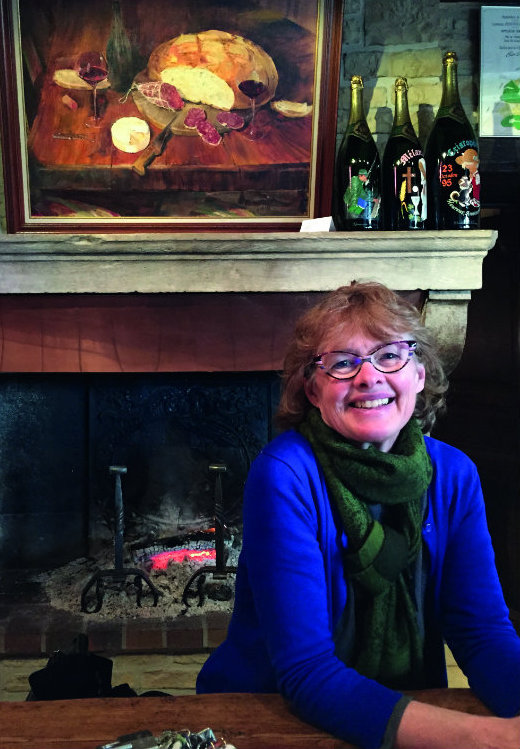 Many negative interactions, she argues — like the aforementioned run-in with a disinterested shopkeeper — can actually be turned around with a few easy changes. "It makes me feel bad to see Americans (and others) have unpleasant interactions with French people," Hulstrand says, "all because there are a few basic rules of etiquette that are extremely important to follow in France — and that foreigners have no way of knowing unless someone tells them."
She starts with some easy tips, which are perhaps so helpful and insightful not only because they're intuitive and make total sense, but because she also takes the time to explain why they're important. Her first lesson, to always say bonjour instead of simply smiling or waving, as you might in the States, is brilliant in its simplicity. "Saying bonjour before you say anything else …makes more of a difference in the quality of your interactions here than most foreigners could imagine," Hulstrand argues. "I had been coming to France for about 20 years before someone gave me Polly Platt's book French or Foe? and that is the most important thing I learned from that book. Learning the importance of saying bonjour really turned things around for me!"
In addition to this French Survival 101 section, Demystifying the French also offers insight into the French psyche and and values. By weaving in her own experiences with advice from expats, French experts and even the French themselves, Hulstrand offers up clarity and advice to ease cultural rifts, potential foreigner faux pas and general misunderstandings. "I wanted to share some deeper reflections that would resonate with other Americans abroad," Hulstrand says.
She writes as if she's chatting with a close friend (albeit one who needs a crash course in French etiquette), making the reading quite breezy and digestible. Although she couldn't have imagined that her first trip to France over 40 years ago would culminate in a lifelong commitment to understanding the country and a book, Hulstrand isn't totally surprised: "My interest in France goes back so far in my life — to my childhood — that it feels a bit like destiny unfolding that it has turned out that way."
For fans of Demystifying the French, Hulstrand describes her current project, a literary memoir called A Long Way from Iowa. "But there may be a sequel to Demystifying the French as well," Hulstrand offers. "I've got some thoughts about that, and some notes already."
Learn more
Find Demystifying the French: How to Love Them, and Make Them Love You on Amazon here