Here's your French news in brief for the week ending October 23rd, 2015:
On Sunday, we learned of the Friday theft of a painting by American artist Jean-Paul Basquiat worth $11.3 million that was recovered hours after it was stolen from its home near the Élysée Palace. As with most crimes near Halloween, it was perpetrated by a member of the family. No razors were found in the returned painting.
Monday, it was straight to work, but Tuesday—ah, sweet Mardi—the National Front's Marie le Pen, who is being prosecuted for a speech in which she compared Muslims praying to Nazi occupation, complained that she was being persecuted. For those not yet fluent, prosecute and persecute aren't easily confused in French.
Meanwhile, the Fifth Republic struck back against transportation juggernaut Uber with Le Taxi, an on-demand driver app of their own.
Not content with the transit options available, the Tour de France announced the route for 2016, the first stage of which runs from Mont Saint-Michel in Normandy and ends on Utah Beach before taking teleportative jumps around France and into Andorra, Spain, and Switzerland. Bikers will be tested on the Pyrénées, the Alps, and even Mont Blanc, Western Europe's tallest mountain.
On Wednesday, I was set to write about how much like Florida Paris really is, thanks to three Parisians who were arraigned in an infanticide—that is, until I realized it was Paris, Texas, a place we already know to be very much like Florida.
We reveled in the newly reopened Musée de l'Homme, while the New York Times fawned over a four-bedroom you could buy in the same neighborhood—if you have a spare 3 million euros.
A community of "travelers"—the French euphemism for nomadic folk, especially the Roma—rioted in Moirans after two of their own, who were incarcerated for a prior riot two months ago, were barred from leaving jail to attend a family funeral. For those wondering, there is not yet a band named Prior Riot.
Paris Saint-Germain tied Real Madrid in a thrilling match that ended 0-0 in full time, which leaves them tied for the top spot in Group A of the UEFA Champions League. UEFA is tied with CAF for most members in a FIFA confederation.
Thursday, the French were impressed with the American capacity to buy pre-sale tickets for Star Wars: The Force Awakens but confused that "white activists" wanted to boycott the movie over a main character being black. Le Point went straight to Wookies and Ewoks—walking straight past Mace Windu and Lando Calrissian—in explaining their incredulity.
An amusement park owner in Normandy accused TV weather forecasters for "ruining tourism" but is thankful for British tourists, who are accustomed to dreary weather. It beats weathermen denying climate change, at least.
Beauvais-Lillé was named the worst airport in Europe and the tenth-worst in the world, according to a survey on Sleeping in Airports, who somehow ranked New York's LaGuardia Airport as the worst in North America, while Newark came in, staggeringly, at a slightly more impressive fifth place.
Asterix is back, and this time, the comic is tackling today's issues by including a character based on WikiLeaks' Julian Assange.
A reporter for Buzzfeed was attacked by a masked mob of "far-right Jewish extremists" wielding batons as they tried to storm the offices of Agence France Presse over their coverage of the Israel-Palestine conflict. If you're an American living in New York, it's probably difficult to picture "Jewish extremists."
Friday, we found out that a 61-year-old American fell to his death on Mont Blanc after his rappelling system failed. His 15-year-old son had to survive through a night of the same bad weather that kept rescuers from reaching him. Mont Blanc is Europe's tallest mountain (if one dismisses the five taller mountains in the Caucasus range), but it isn't a "technically difficult" climb—a mixture of weather and inexperienced climbers are the reason the mountain has the "highest fatality rate in Europe."
A bus crash claimed the lives of 43 people when a truck collided with it in southwestern France. The vehicles struck each other on a dangerous, partly wooded curve near Puisseguin. It is the deadliest accident since 1982's four-vehicle collision in Beaune killed 53 people, including 44 children attending summer camp.
Police cleared out more than 1,300 migrants from an abandoned secondary school in Paris's 19th arrondissement that came to be known as the "House Of Refugees." The Prefect of Île-de-France said that the migrants would be given a month to apply for asylum, while the Paris Prefect promised that the refugees would be provided with accommodation.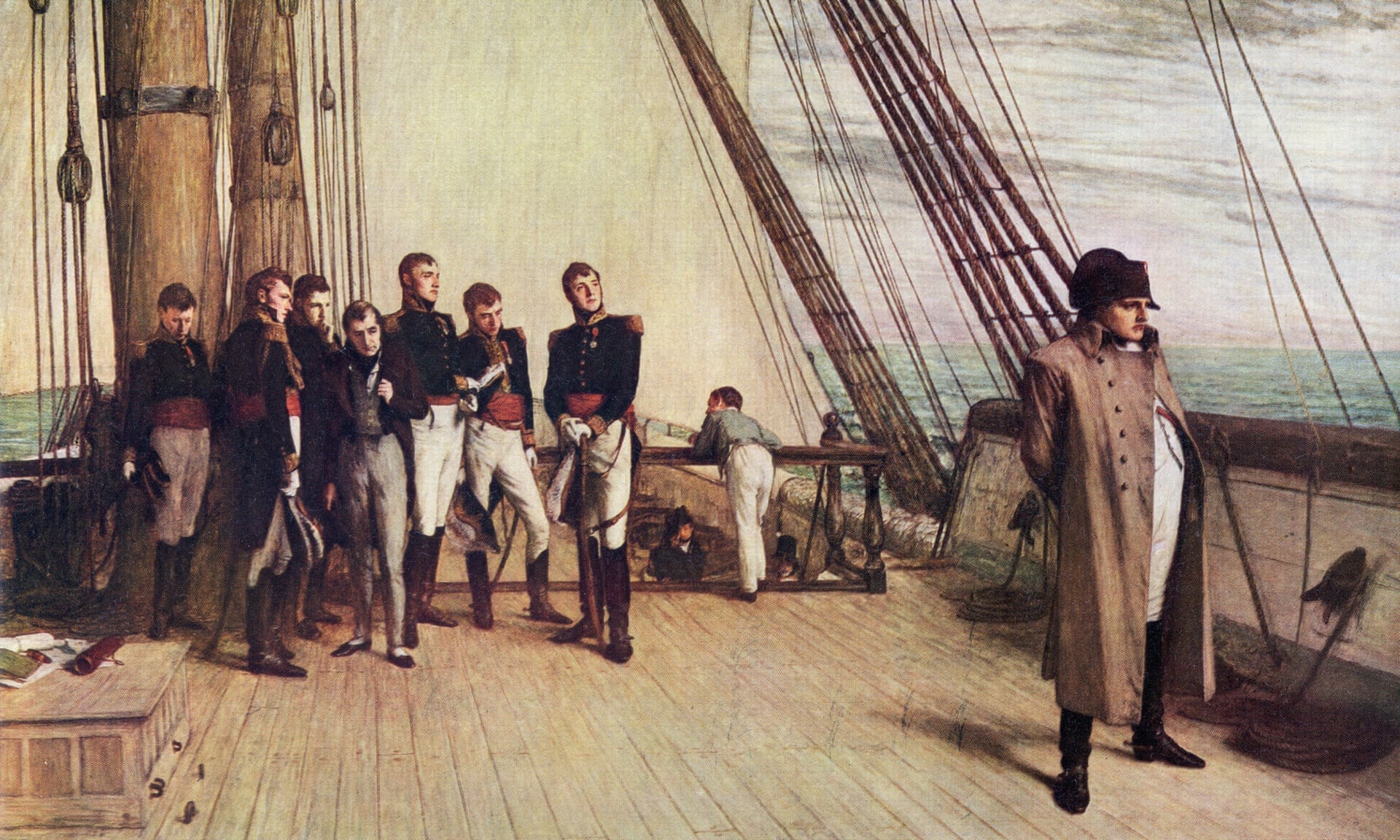 Finally, The Guardian celebrated the 200th anniversary of the Observer's coverage of the second exile of Napoleon after his defeat at Waterloo. They described St. Helena, which is about as far from France as Elba was close, in great detail and referred to the fallen emperor as the product the "moral volcano" of the "French Revolution." Apologies to anyone else who's at the point in Count Of Monte Cristo where these could be considered spoilers. Napoleon died six years into his exile on St. Helena.