On Saturday, November 3, more than 600 people came to Fordham University Law School to attend the Bilingual Fair of New York, a major multilingual event, organized by French Morning. The day began with opening remarks by Anne-Claire Legendre, Consul General of France, and Roland Lescure, Member of Parliament for the French of North America, who praised the action of "bilingual soldiers" working to promote languages.
The high turnout is yet another reminder that bilingual education is on the rise in New York, a city where bilingual programs have flourished in recent years in public schools, sometimes under the impetus of parents. The New York Department of Education announced in May the creation of thirty-two bilingual courses, where teaching time is divided between English and another language.
This year, the Bilingualism Fair brought together some 50 exhibitors — public and private schools, publishers, extracurricular activities — along with various experts who came to encourage the use of languages and advise parents who can be unaware of the benefits of bilingualism.
Traditionally, the mastery of several languages has been associated with professional benefits. But a growing body of scientific studies also points to the academic and cognitive benefits of multilingualism, such as better resistance to Alzheimer's and greater ability to "filter" information, among the young and old.
"Bilingualism is in the spirit of the times," says Kathleen Stein-Smith, author of The US Foreign Language Deficit, who hosted a conference on bilingualism at home, sponsored by the Lycée Français de New York.
She recalled that 60 million people in the United States speak a language other than English at home and that many others have a foreign language in their heritage. "The identity of the United States is not as English-speaking as we think. The Amerindian First Nations did not speak English. The whole southwest was part of Mexico and therefore spoke Spanish for a long time. Similarly, when you go to New England, you hear the Quebec accent, and German is a heritage language in large parts of the country," she explained.
"We're crossing a border. Bilingualism is becoming the norm rather than the exception," adds Ana Ansaldo, a communication science specialist at the Université de Montréal with a PhD.
Dr. Ansaldo was speaking at a highly anticipated conference on the benefits of bilingualism on the bilingual brain. During her speech, she recalled, for example, that the use of several languages increases the amount of grey matter in the brain, the place where information is stored, which tends to decrease with age. "It can increase an individual's quality of life," she observed.
See the entire conference (moderated by Fabrice Jaumont, Education Attaché at the Cultural Services of the French Embassy) here:
https://www.facebook.com/frenchlydoesit/videos/2331236057099436/
In the room, parents who were keen to share their joys and sorrows: an Argentinean mother who explained that she had to "go against the school system" so that her children's bilingualism would not be stigmatized by teachers; parents who speak five languages between them and wondered how to help their son speak just as many; an American who said that her mastery of Spanish helped her to manage her dyslexia.
"My 5-year-old daughter learned English very quickly, the difficulty will be to keep French at home because she is starting to speak more English to me than French," exclaimed a father at the fair. "We speak three languages at home (English, French, Hindi) and it's a chance for our child to have this ability to switch, it's a real advantage," said another parent. "We want to maintain this multicultural education."
"Just like how we have to address the issues of climate change, the environment and sustainability by working together, multilingualism is an essential global skill. But the most important thing is that parents realize how important languages are to their children," explained Stein-Smith at her conference. "If parents, communities, teachers, and all those who believe in the importance of languages work together, Americans will become bilingual.
Photos (Credit: Garance Saint-Martin)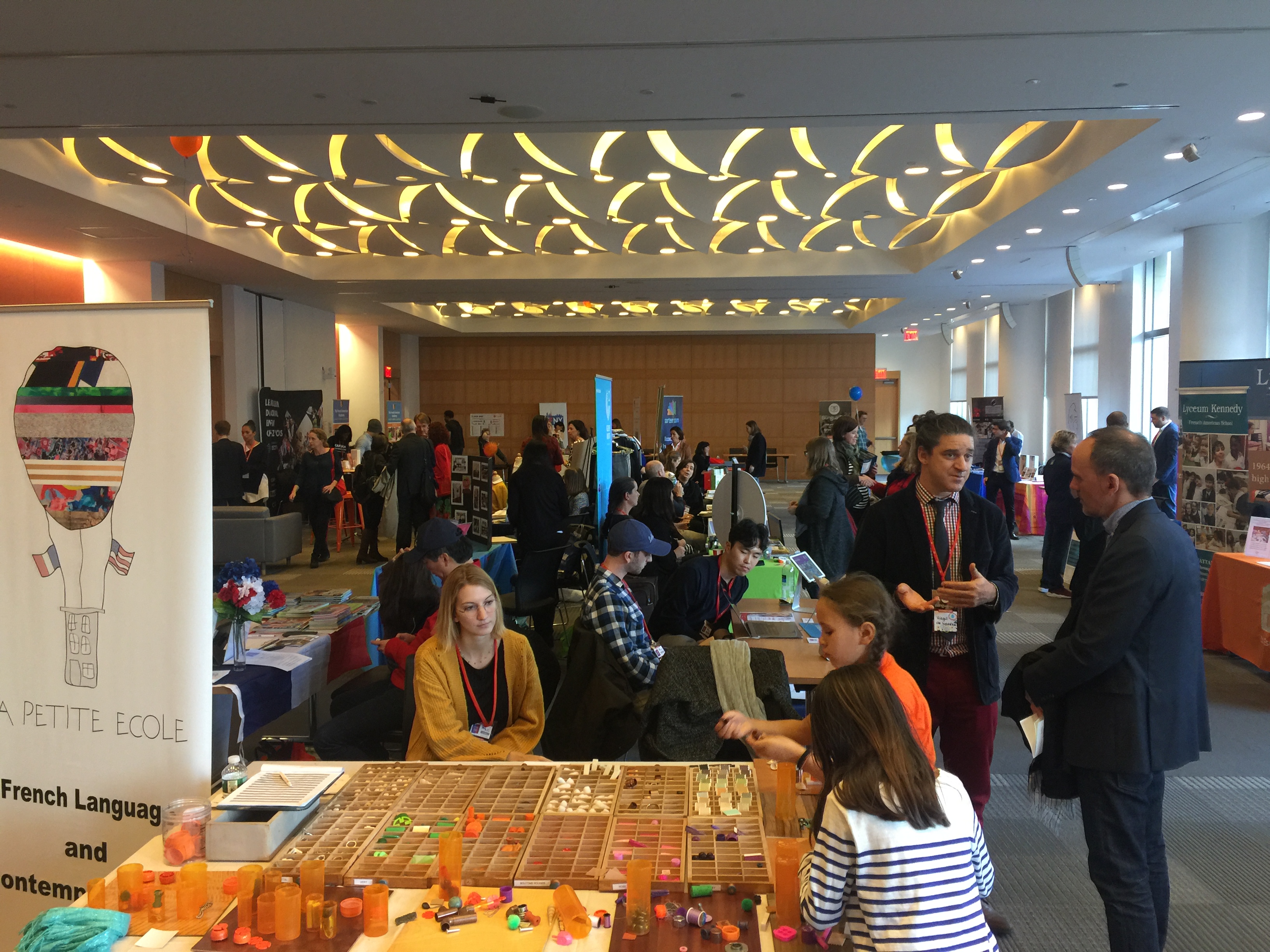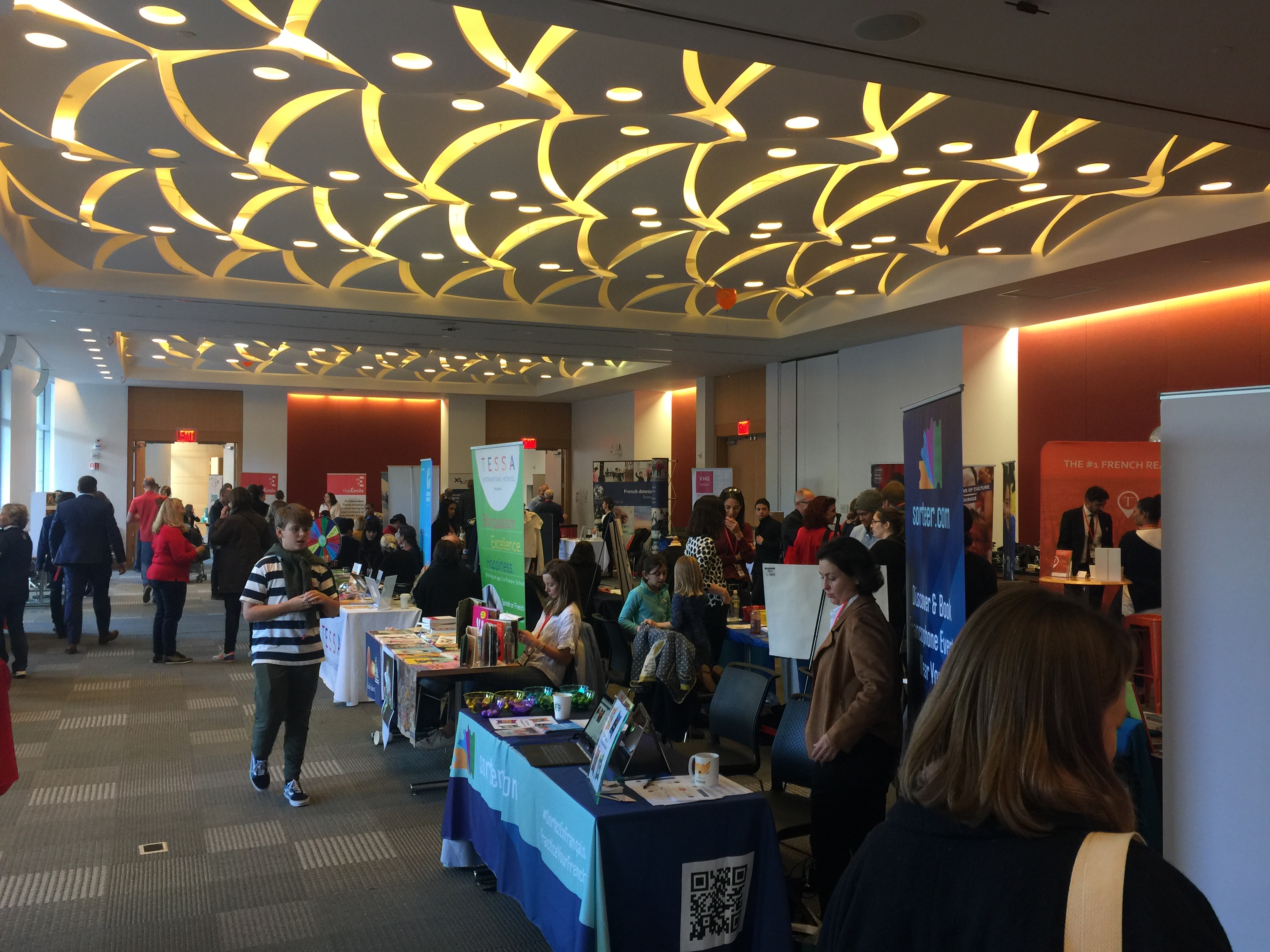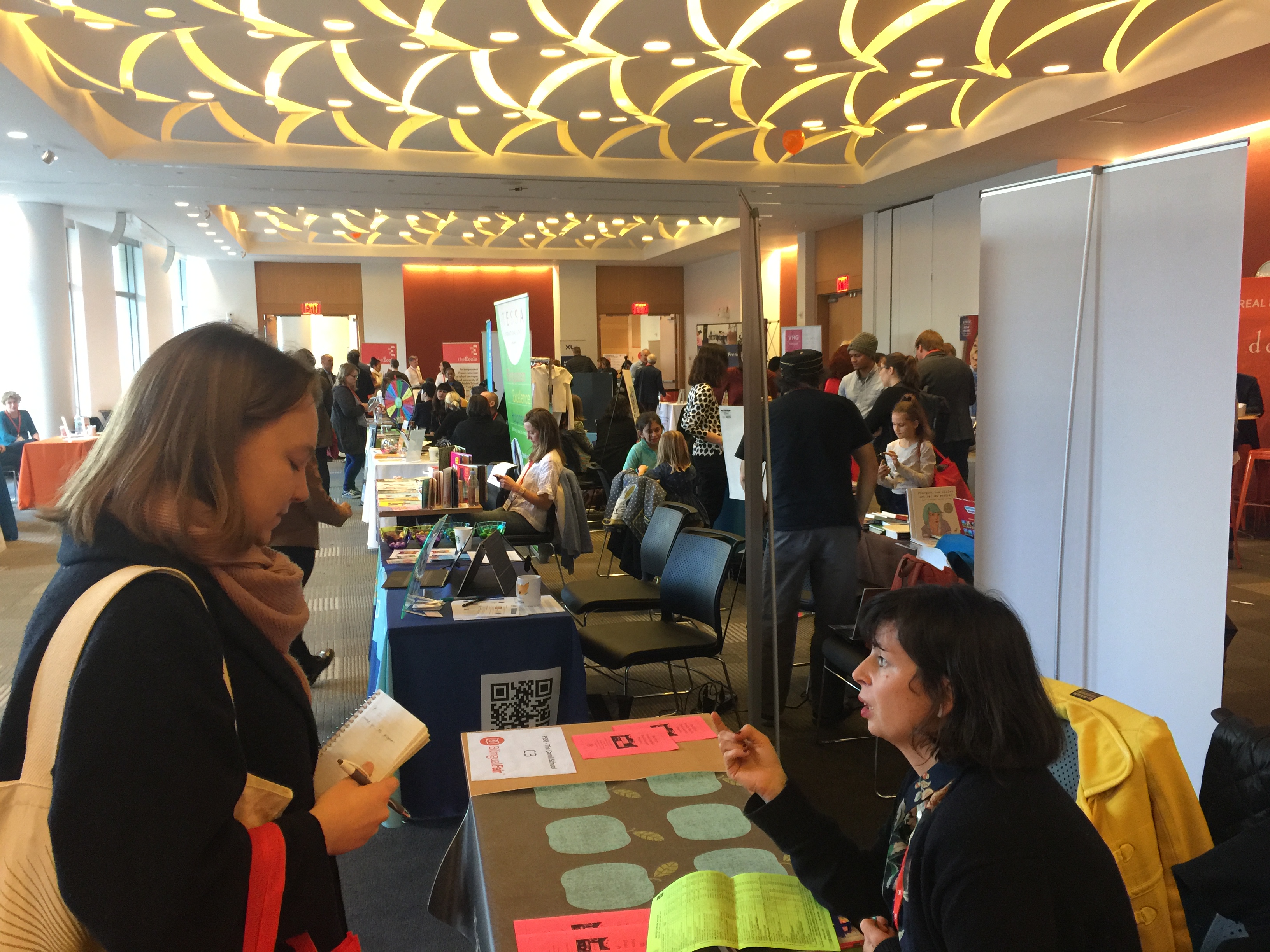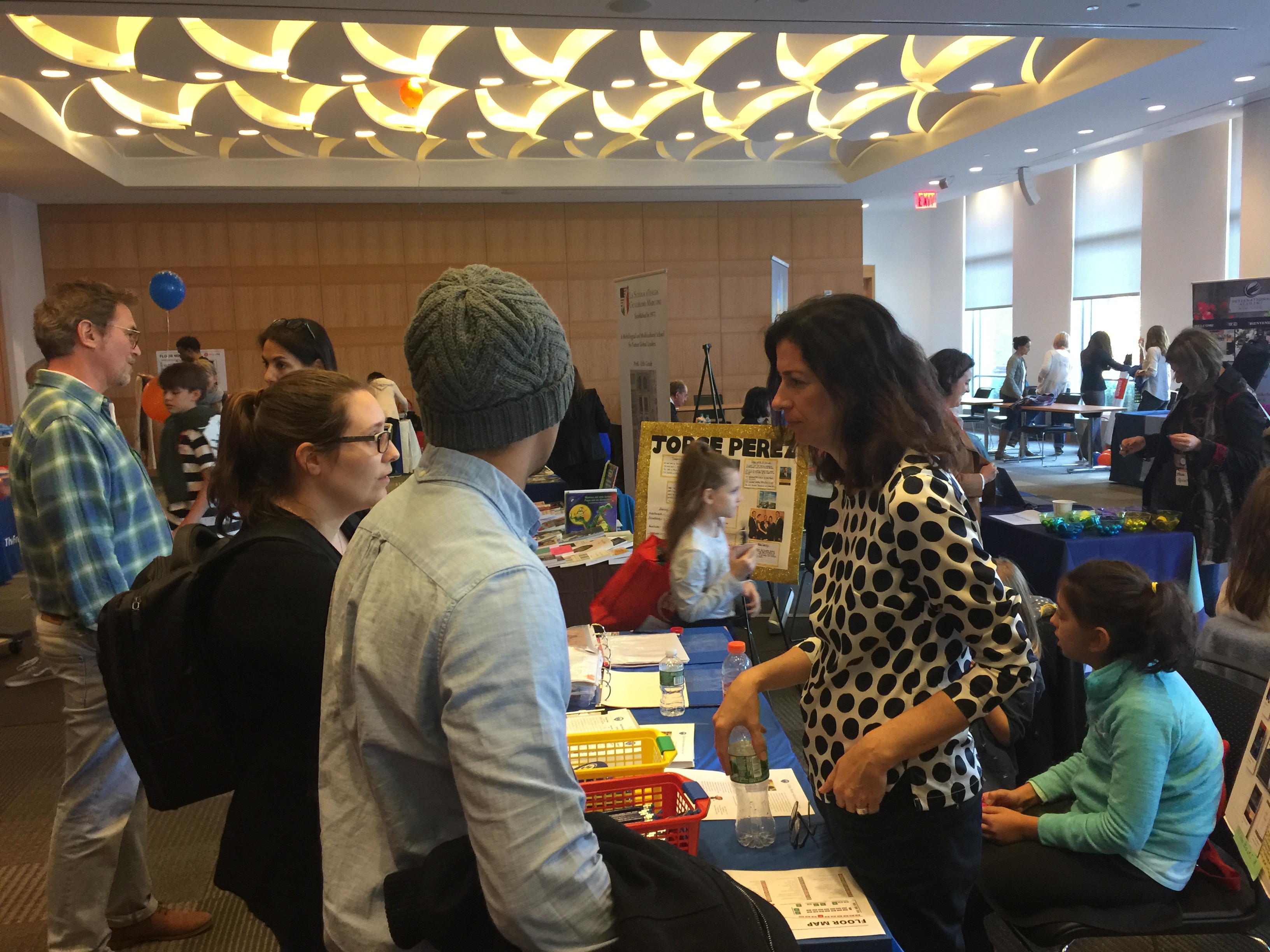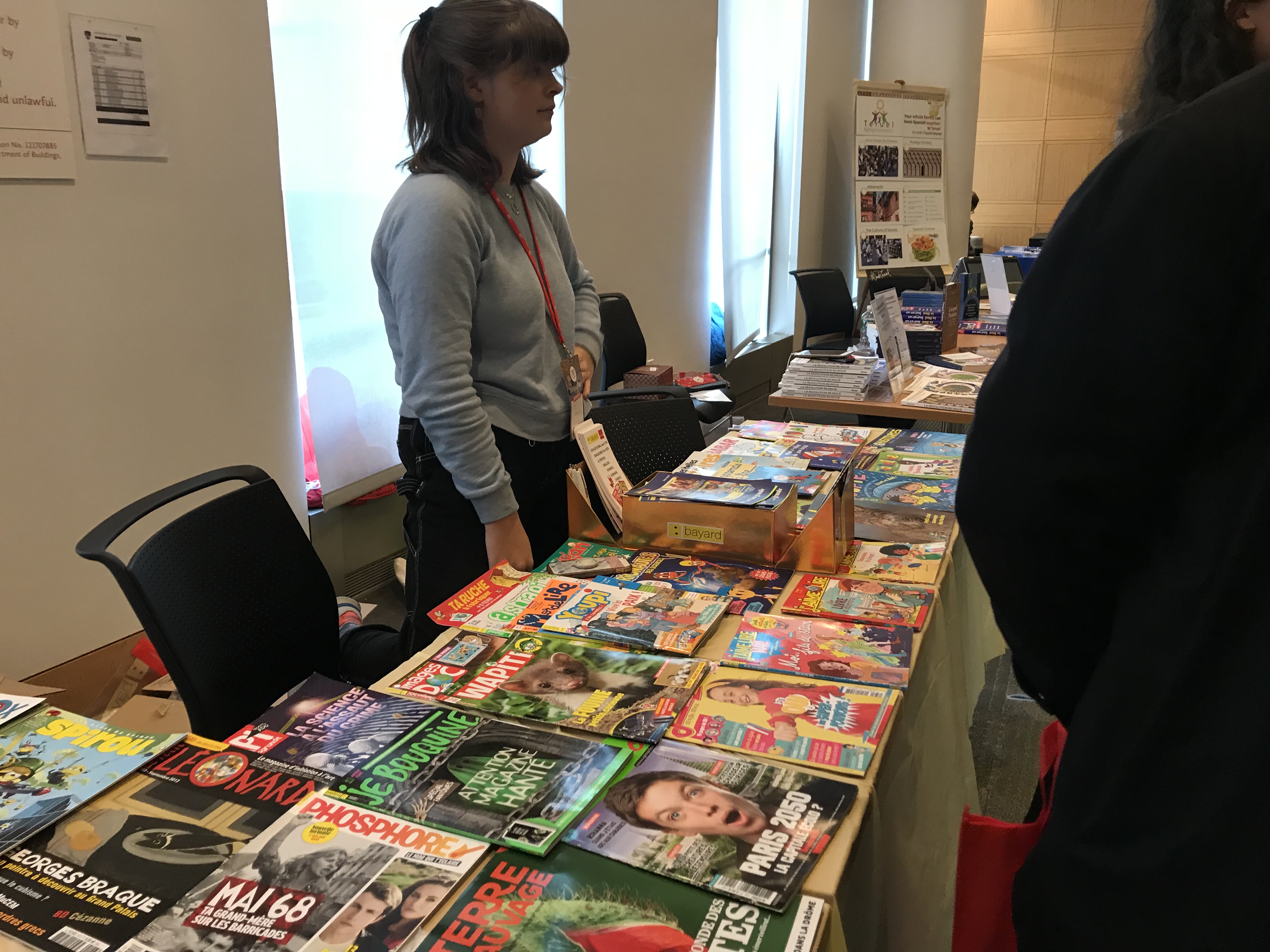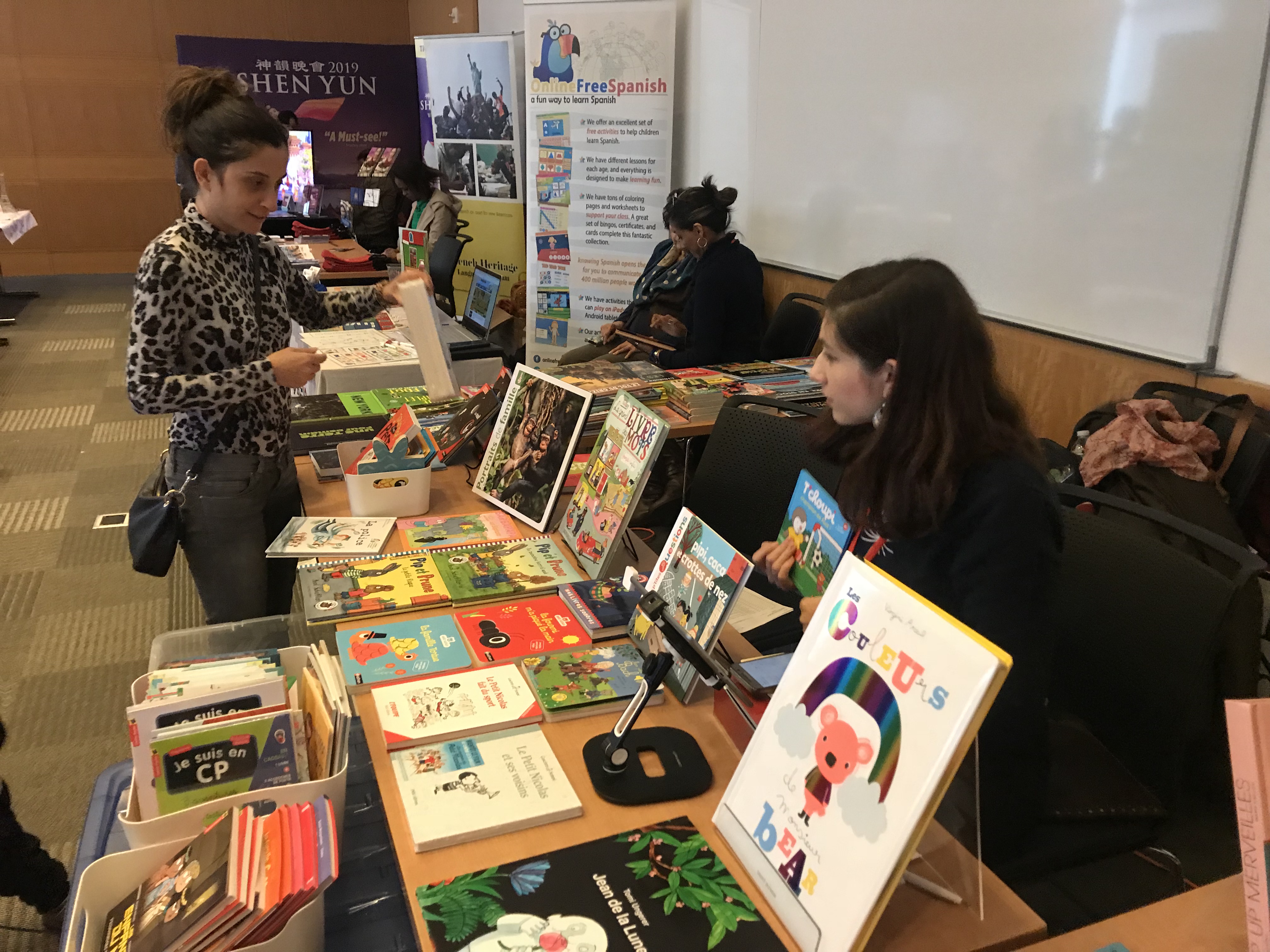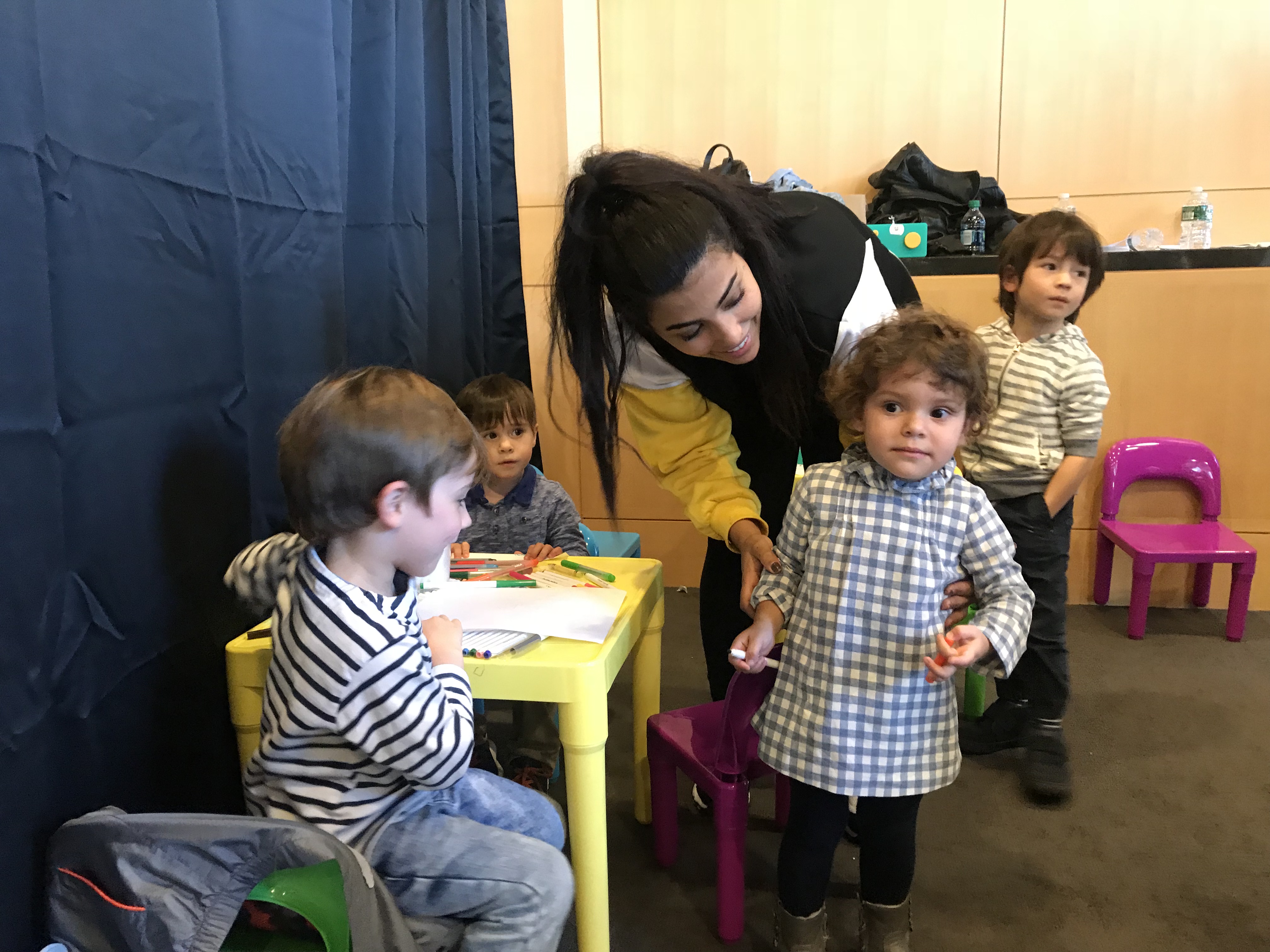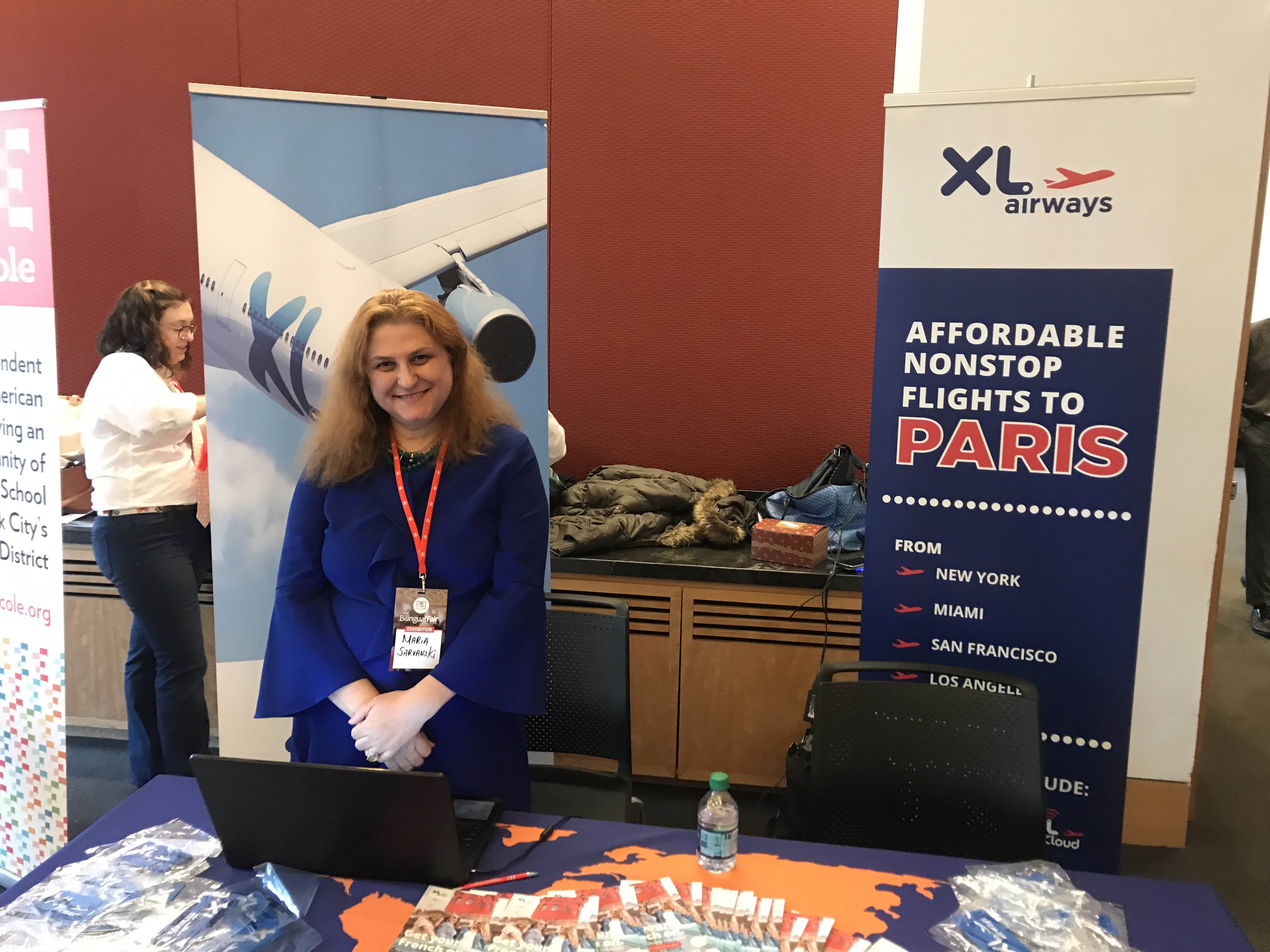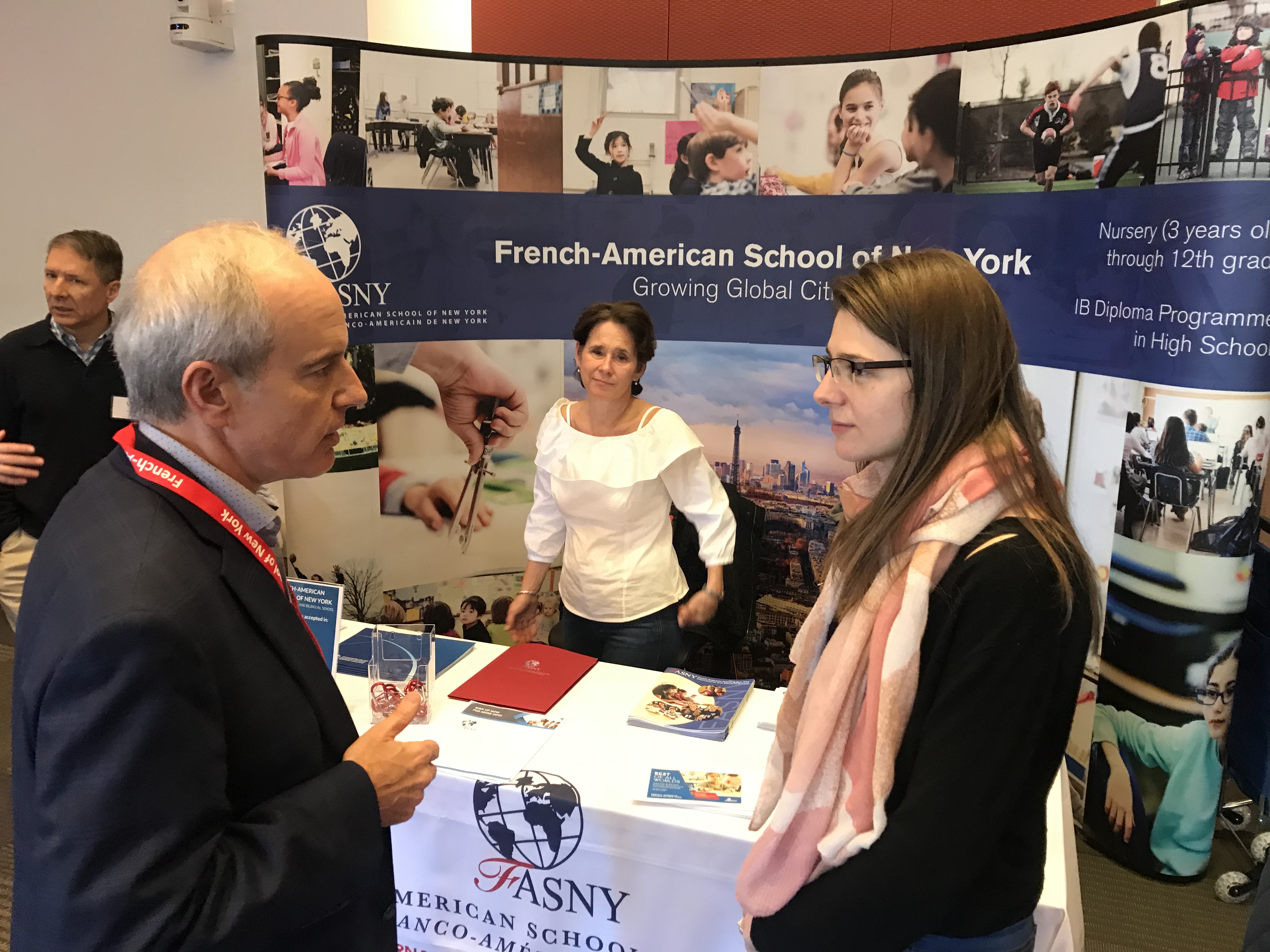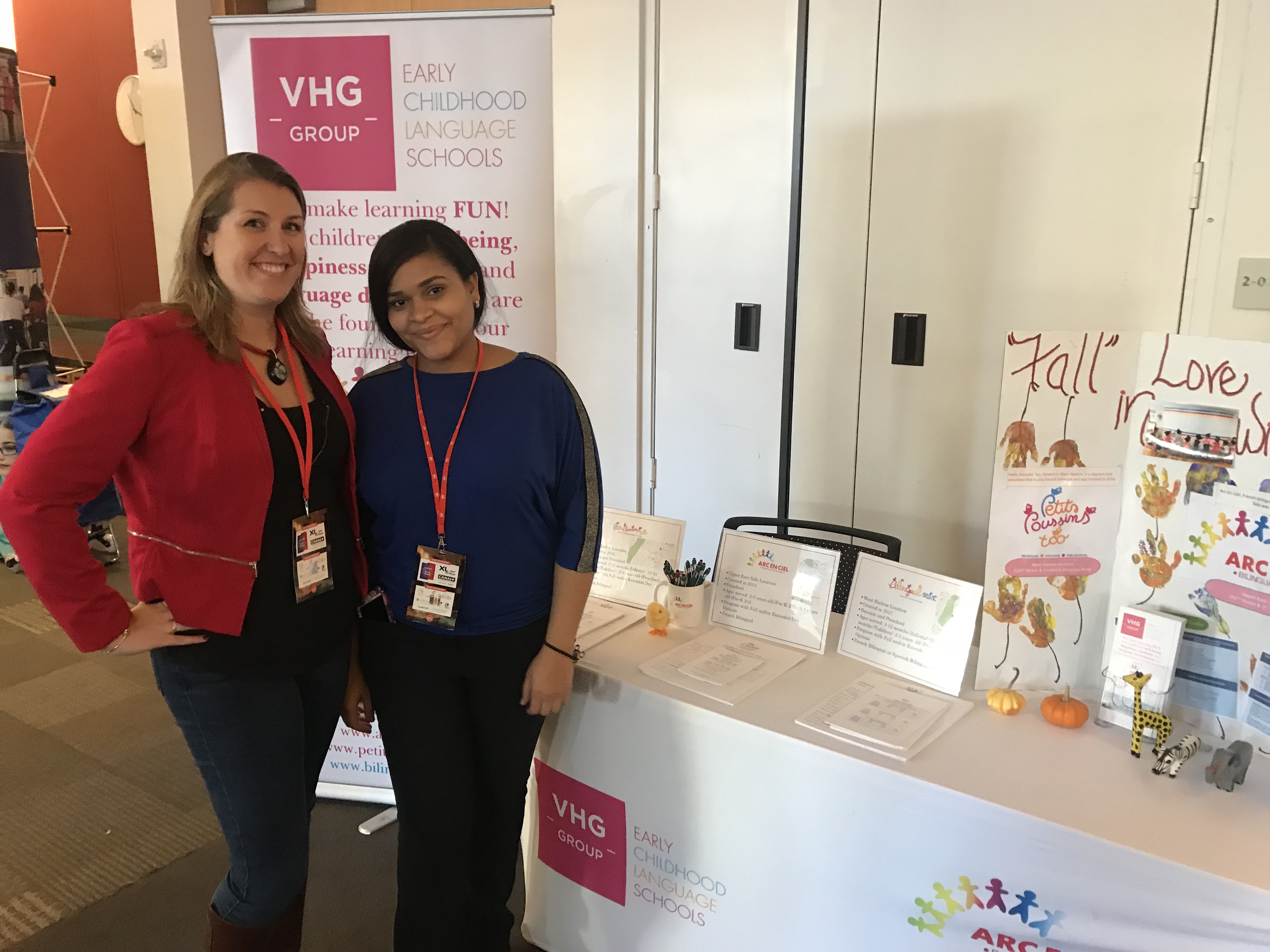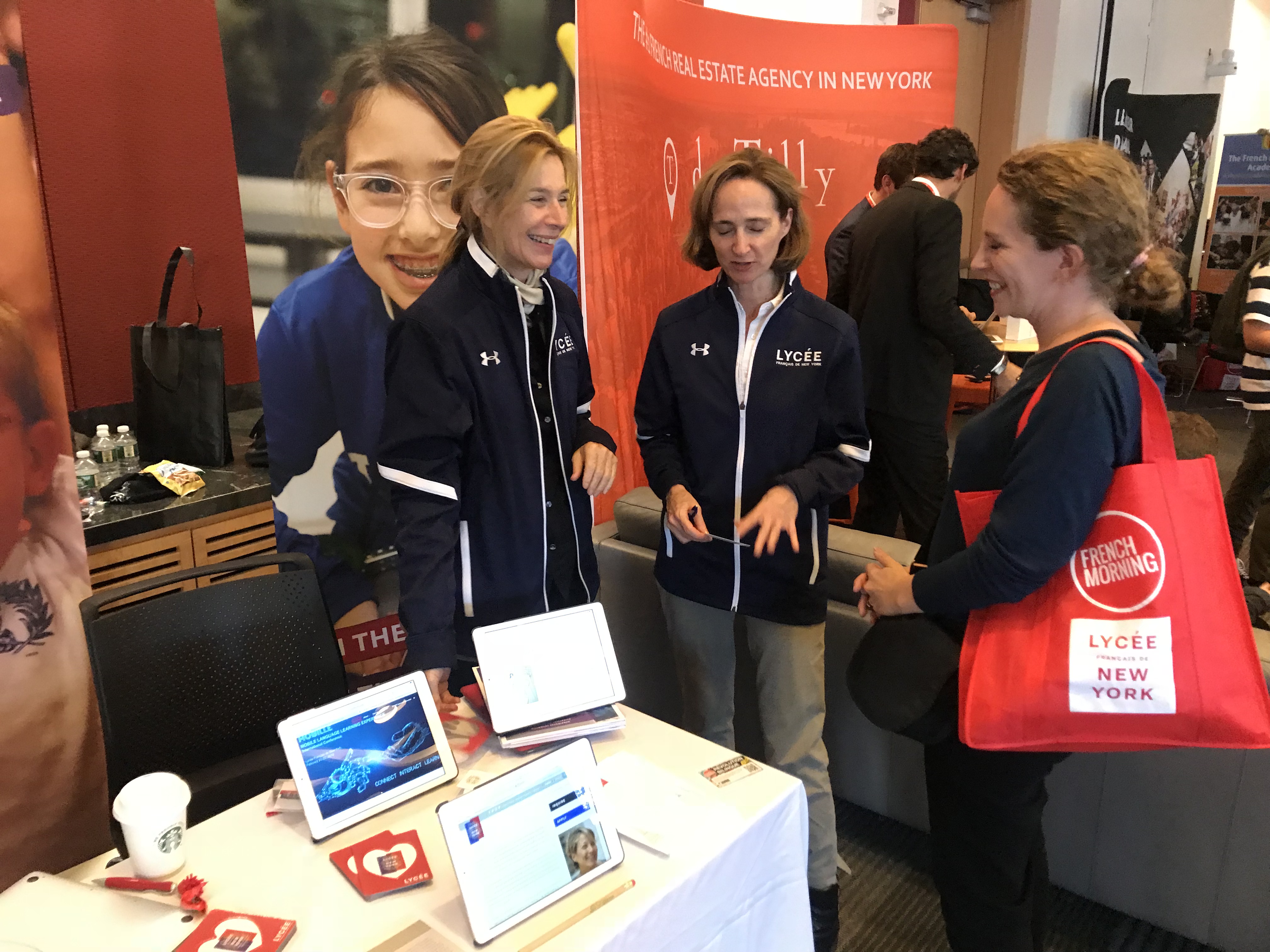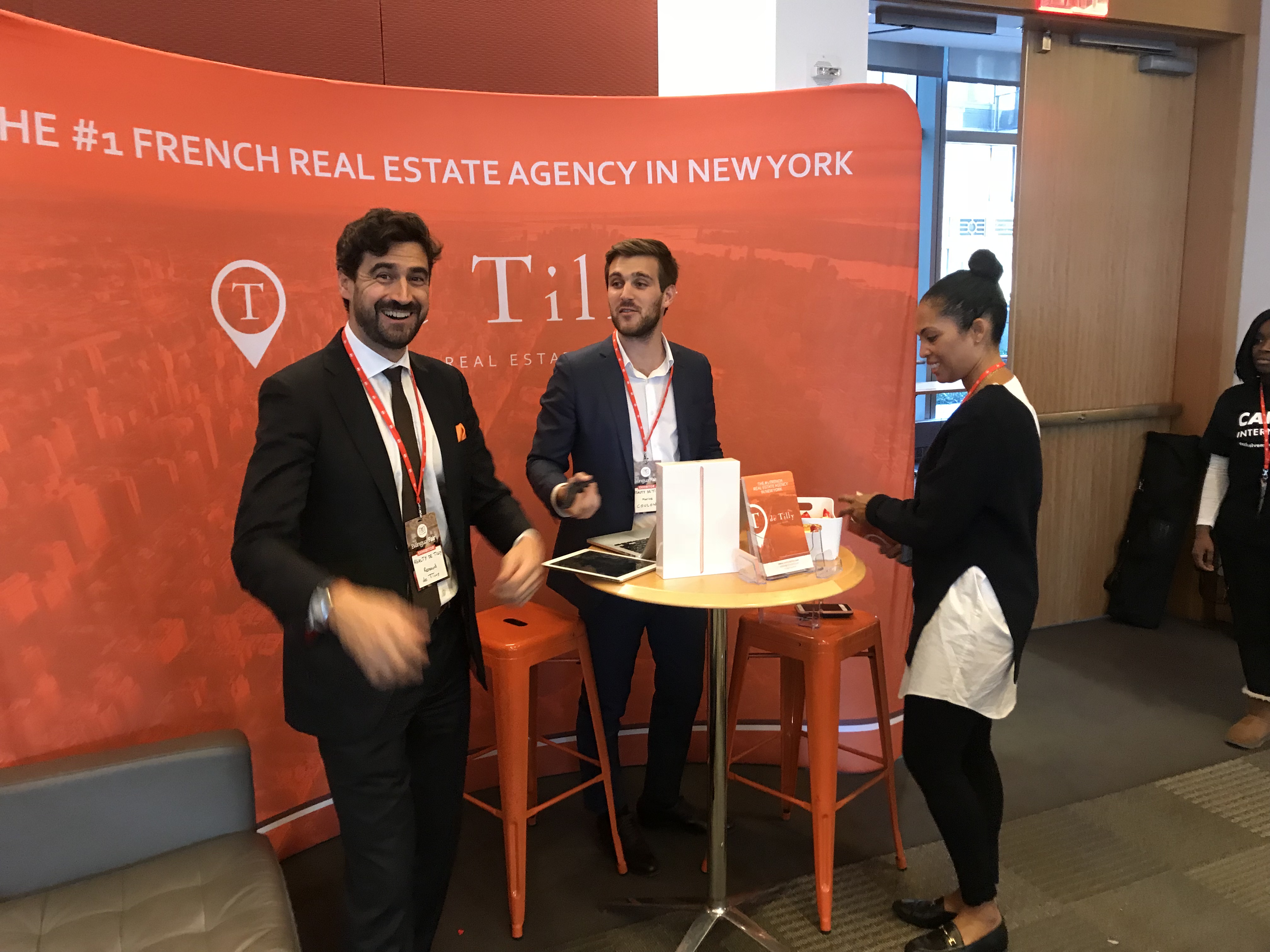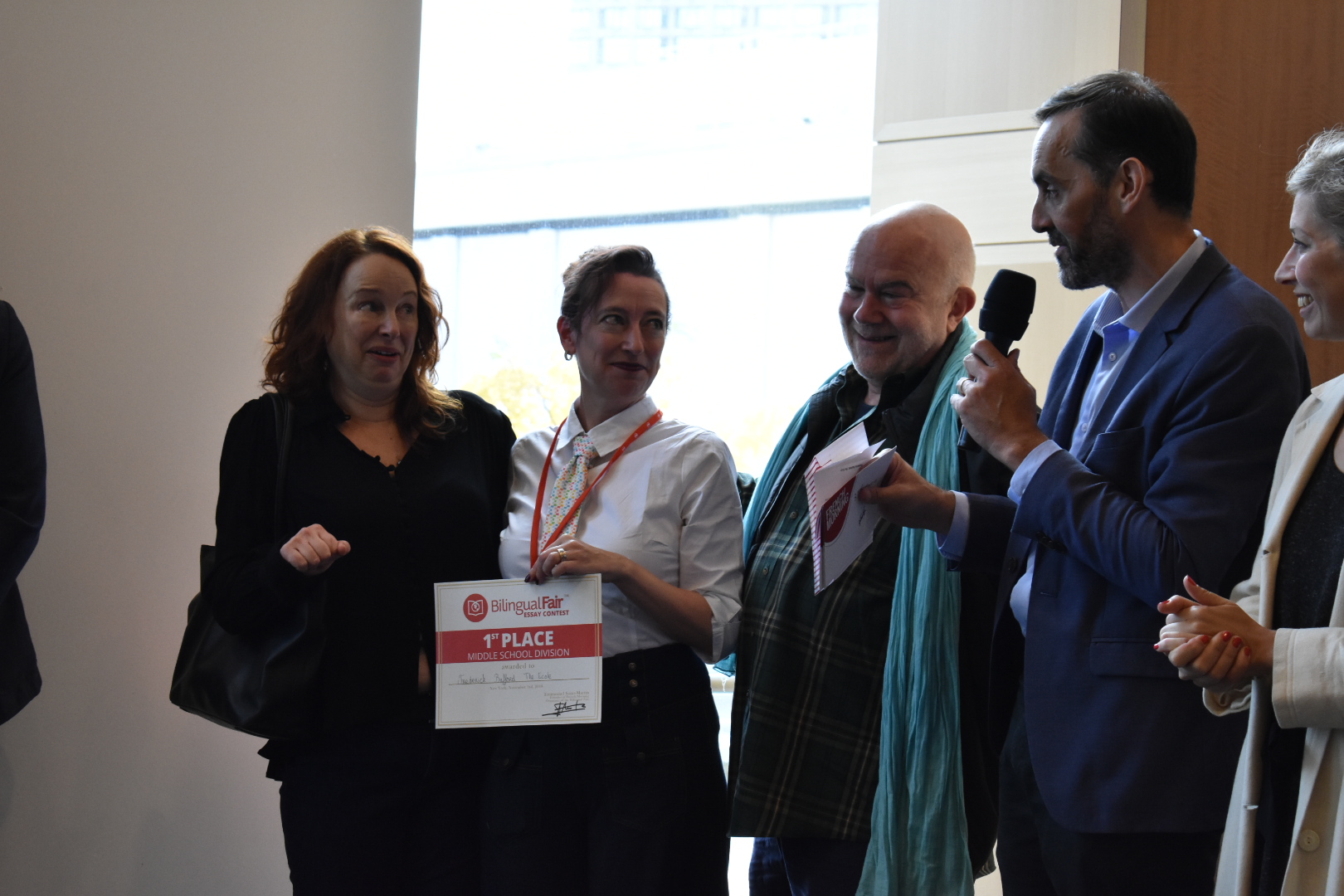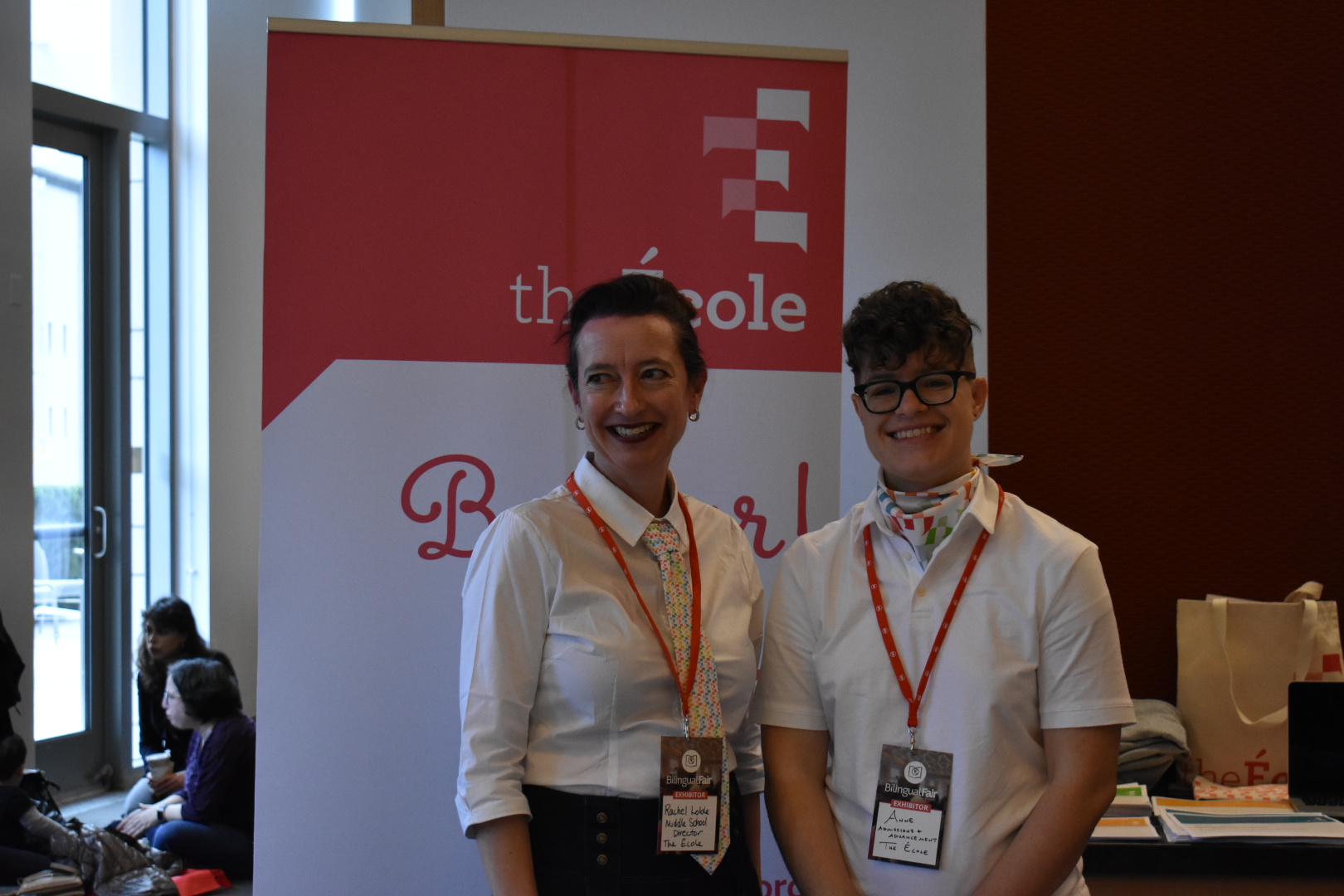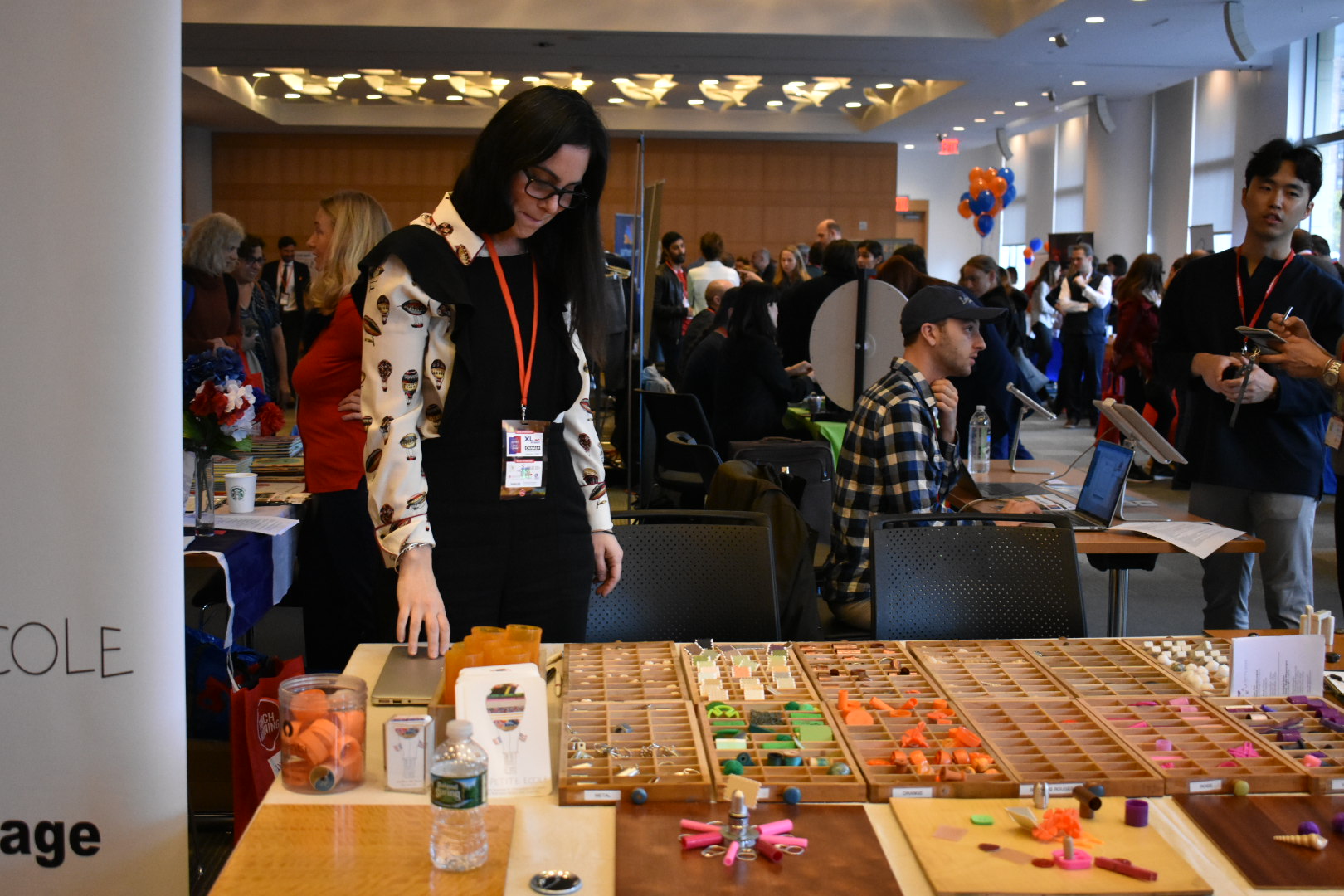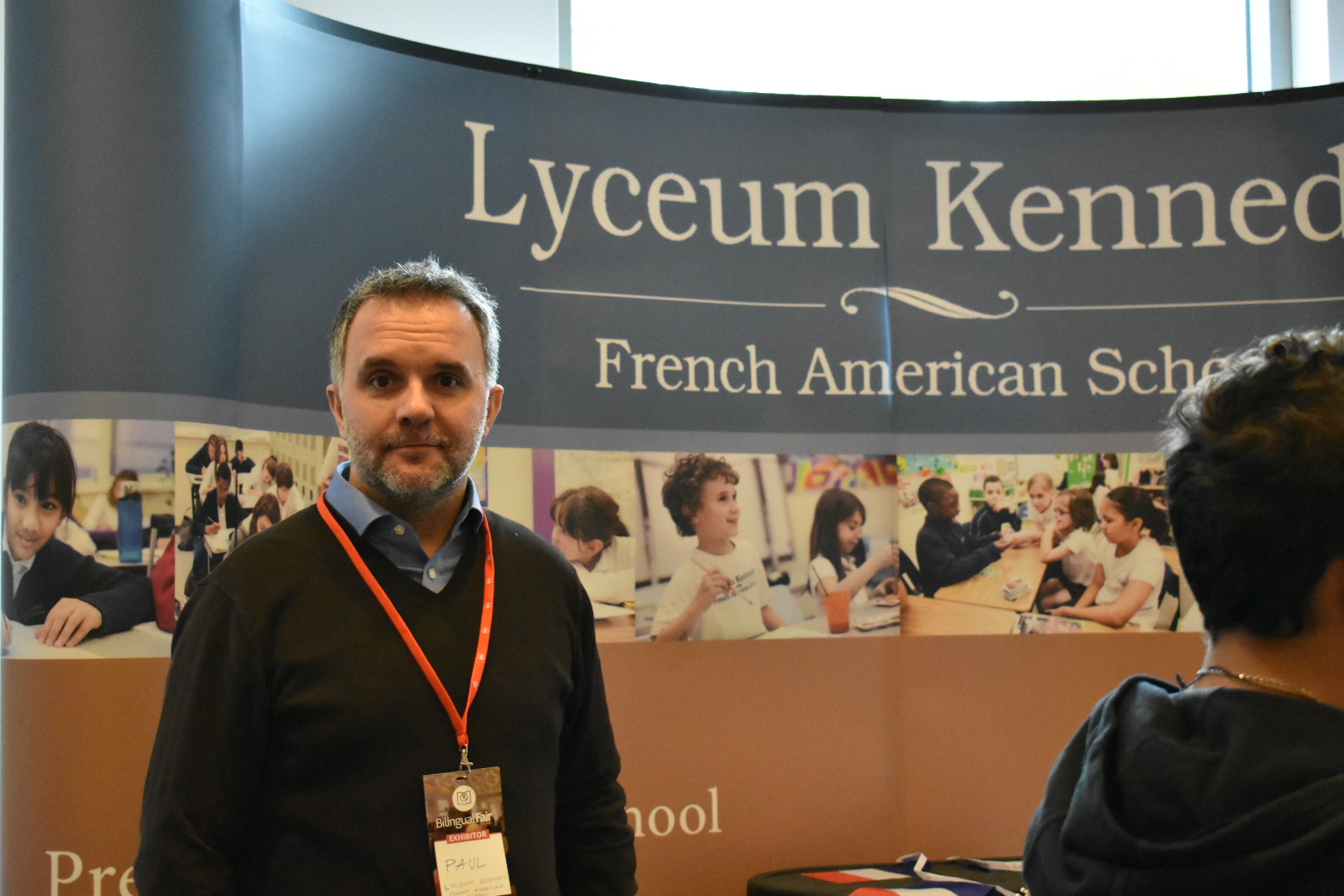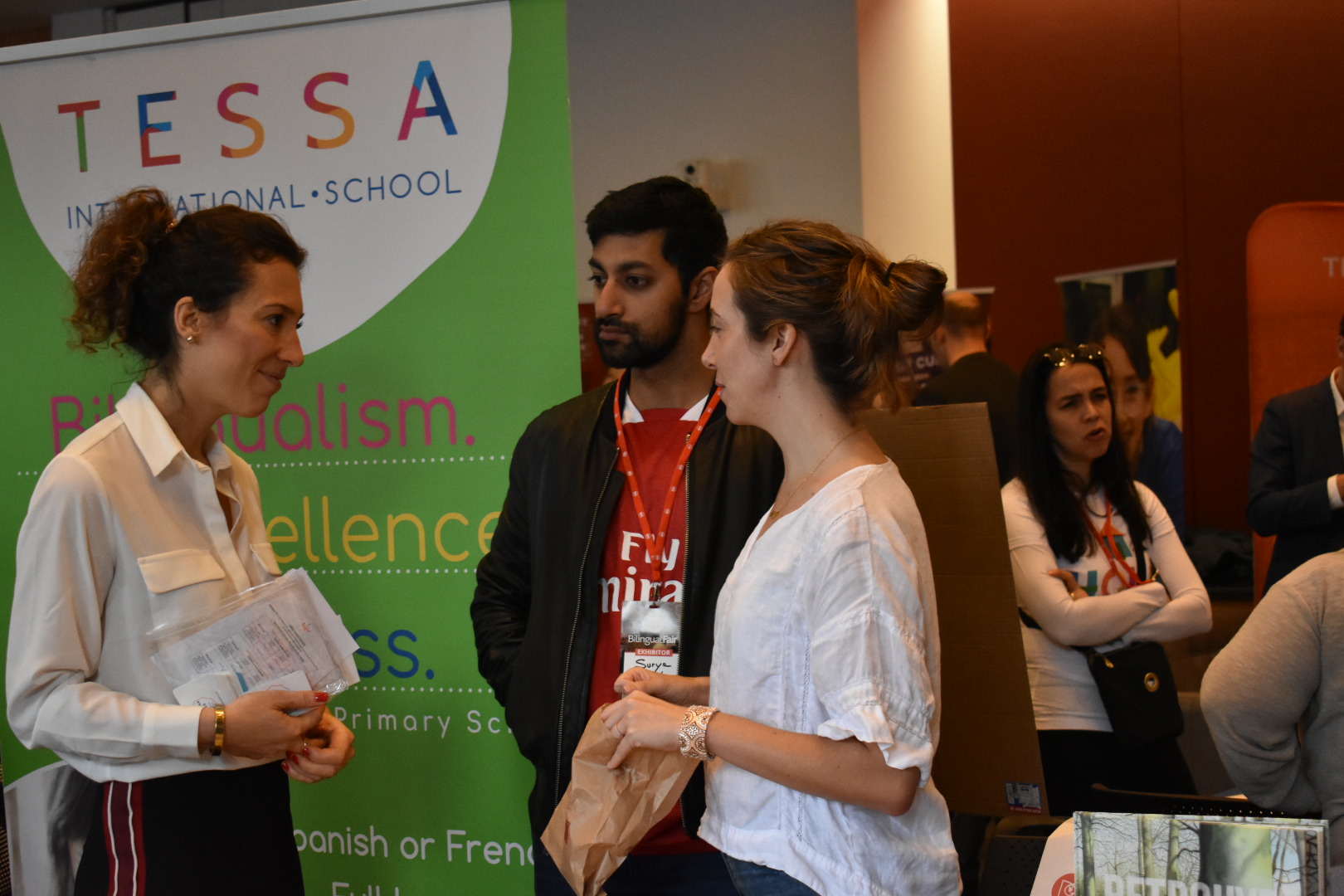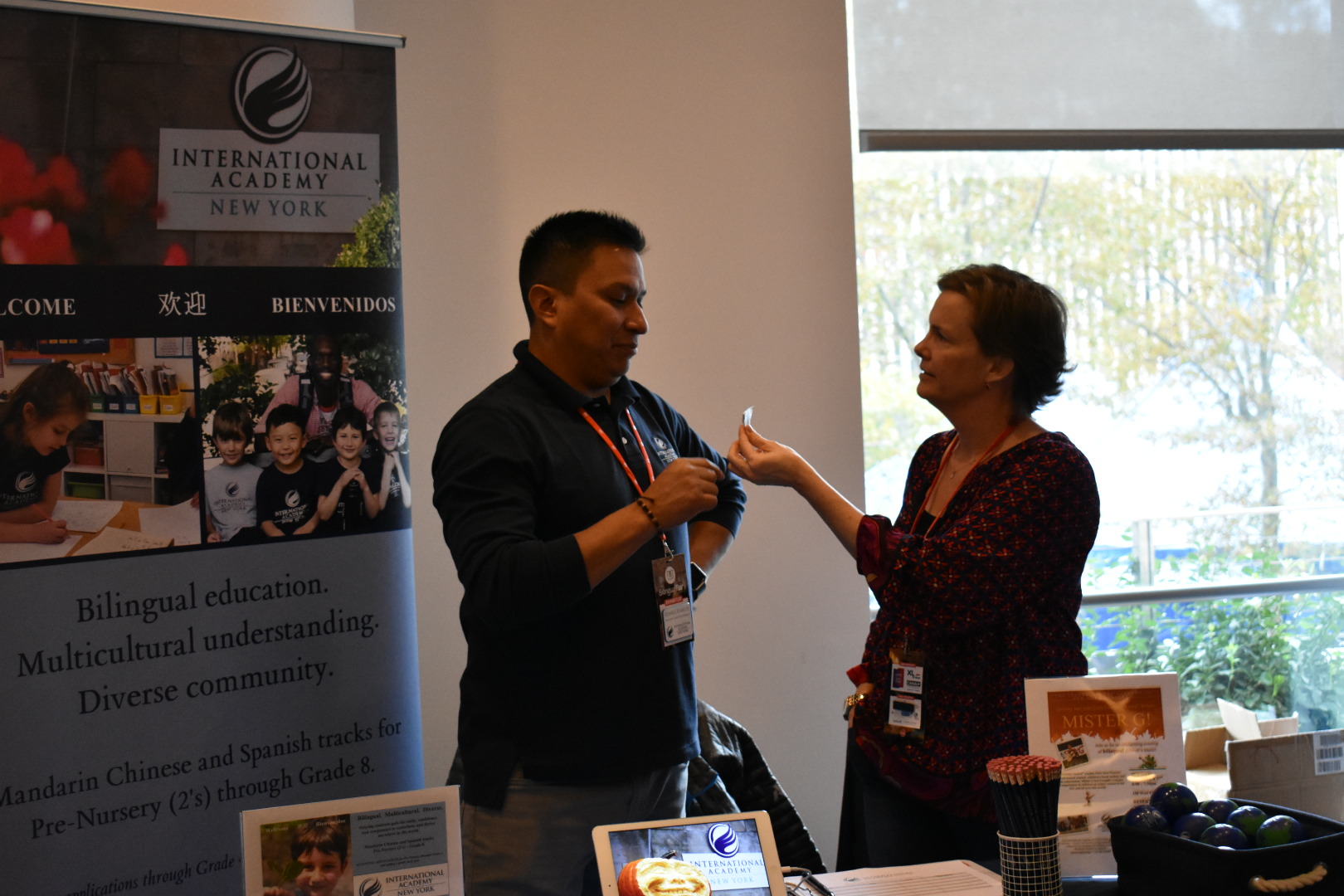 With additional reporting by Laure Foulquier and Maxime Aubin