If you're a theatre and dance lover in Paris, you're in for a treat. You probably know about popular Fringe Festivals like the New York City International Fringe Festival and the Edinburgh Fringe Festival in Scotland that have been around for decades. The new kid on the (Fringe) block, the Paris Fringe Festival will run its 3rd edition this October 11th through 14th.
The festival features innovative theatre and dance performances, as well as workshops and talks with an emphasis on contemporary themes. Founded by Dom Douglas and Reka Polonyi in 2016, Paris Fringe originally ran all their events in English. This year, though you can still find plenty of English speaking plays and discussions, the Paris Fringe team has broadened their scope to include other languages such as French and Spanish.
"We support cutting-edge theatre in English or other languages in Paris and provide a platform for both seasoned artists and 'fresh faces' who might not otherwise have their work shown on a 'traditional' Parisian stage," explains Elizabeth Wautlet, one of the organizers of Paris Fringe. "Our goal is to bring together theatre-makers and theatre lovers in a dynamically creative space."
In this 2018 edition, the Paris Fringe festival will make its run at Le Théâtre de Verre in the 19th arrondissement of Paris. If you're an American performer or theatre lover without the French language at your fingertips, and you find yourself in Paris in October, make sure to check out this exciting event. Additionally, if you want to work on your French language skills, go support a play in French, there will be plenty on the program. Spanish speakers, can also find Spanish speaking plays at the Paris Fringe Festival this year.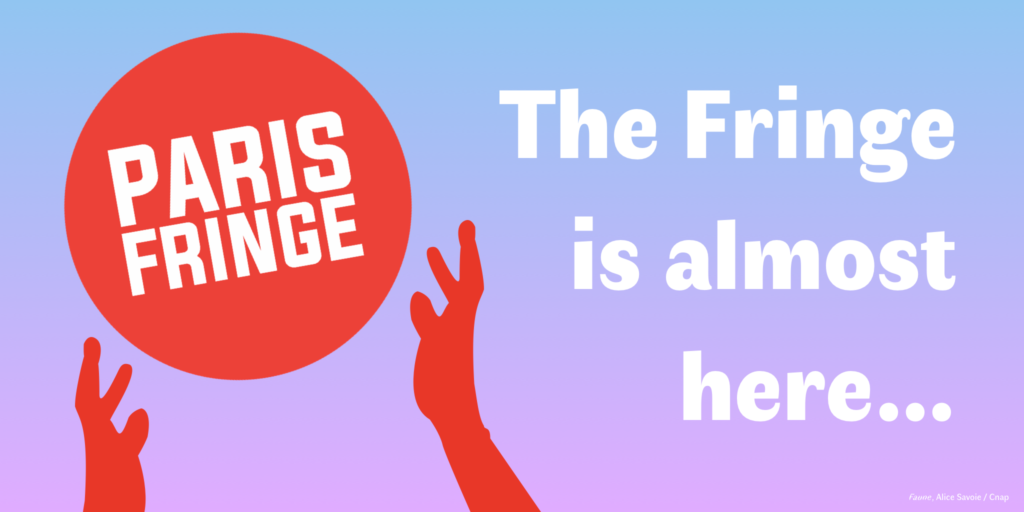 Below you will find a list of this year's line-up for plays in English at the Paris Fringe festival. You can also expect pop-up dance performances and a Fresh Faces program featuring up and coming artists. Check out the complete list of performances and showtimes on their website here.
AVANT-GARDE – HaHaHa Impro Theatre (Bulgaria) – website *This show is primarily physical comedy, with limited dialogue 
SCOTLAND! – The Latebloomers (UK) – teaser clip

FORM – Rendered Retina (UK) – teaser clip
£OVE FOR $AL€ – Jayne Walling (Canada/France) – teaser clip
OUROBOROS – Charlotte Fox (UK) – teaser clip
THE KARAMAZOVS – Brecht Hermans (Belgium / Pays bas) – teaser clip
BLEACH – Dan Ireland-Reeves (UK) – teaser clip
CRIMINALS! – Of Potters' Demons & Magus Theatre (France / Malta) – website