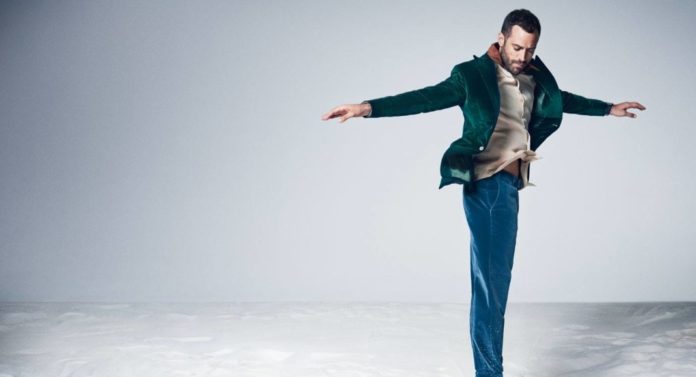 Event Details
Tuesday 18 April 2017
Tuesday, 6:30 PM
April 18, 2017
Wallis Annenberg Center for the Performing Arts
9390 N Santa Monica Blvd
Beverly Hills, CA 90210
Time : 08:30 PM
Location : Wallis Annenberg Center for the Performing Arts
What dance lover doesn't dream of sitting down with Benjamin Millepied? Now you can.
On Tuesday, April 18th at 6.30pm at Wallis Annenberg Center for the Performing Arts, the public is invited to meet the illustrious dancer in person at "An Evening with Benjamin Millepied", organized by the Gabriella Foundation. Topics will range from Millepied's career as a professional ballet dancer, his experience as director of the Paris Opéra, and his inspirations as the founder of the LA Dance Project.  After an interlude of wine and petit fours, there will be a ballet demonstration.
Originally from Lyon, Benjamin Millepied began dance training at 8 years old alongside his mother, Catherine Flori. After working through the ranks of several prestigious companies, he became the Principal Dancer of the New York City Ballet in 2011. In addition to performance and choreography, Millepied works with many renowned artistic and cultural institutions, including the Metropolitan Opera, the Ballet de l'Opéra de Paris, and the Ballet de Genève. In 2009, he notably choreographed Darren Aronofsky's hit thriller, "Black Swan".
Based in Los Angeles since 2012 (with a sojourn in Paris to direct l'Opéra de Paris), Millepied is the founder of the company LA Dance Project in order to promote emerging artists.
Event Details
Tuesday 18 April 2017
Tuesday, 6:30 PM
April 18, 2017
Wallis Annenberg Center for the Performing Arts
9390 N Santa Monica Blvd
Beverly Hills, CA 90210
Time : 08:30 PM
Location : Wallis Annenberg Center for the Performing Arts