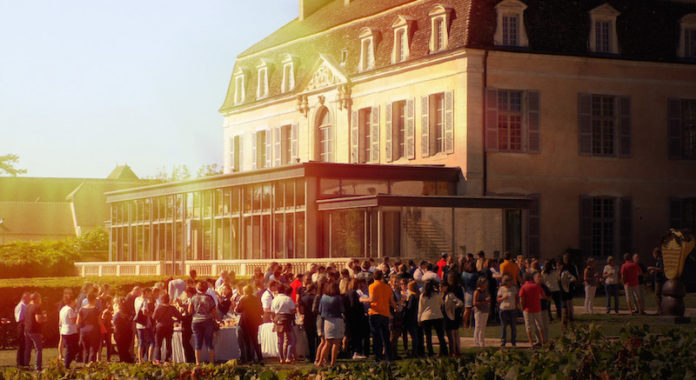 Event Details
From Friday 13 July 2018
to Sunday 15 July 2018
Rootstock Festival
Click here to buy tickets.
Location : Château de Pommard
Address : 15 Rue Marey Monge, 21630 Pommard
Michael Baum, American entrepreneur, launches the 2nd edition of the Rootstock Festival, Burgundy's music, wine, and food festival, this summer for the weekend of the French holiday Bastille Day (July 13-15, 2018).
The festival will feature chart-topping international acts, including British band Jungle, Canadian group Soul Jazz Orchestra, Swiss band Le Roi Angus, Nigerian-born guitarist Keziah Jones, French pop-electric group Isaac Delusion, and a special Bastille Day DJ set of Breakbot. While listening to global musical sensations, discover delicious new food and learn the art of wine tasting. 
To accommodate those attending the festival, Château de Pommard, one of the most iconic and visited wine estates in Burgundy, invites international travelers to its new luxury Pop-Up Hotel, where guests can sleep in a beautiful outdoor setting (re: glamping).    
With only 1,500 Rootstock passes available, these three days of world-class music in the beautiful region of Burgundy is an exclusive experience of a lifetime.  
For booking and more information, click here.
Event Details
From Friday 13 July 2018
to Sunday 15 July 2018
Rootstock Festival
Click here to buy tickets.
Location : Château de Pommard
Address : 15 Rue Marey Monge, 21630 Pommard