The third Thursday in November, tradition requires the celebration of Beaujolais Nouveau. This wine, made with grapes just barely matured and harvested by hand, is produced between Mâcon and l'Arbresle, north of Lyon. Like every year, there will be many events happening on November 15 to celebrate the new bottle of Beaujolais Nouveau. Here is our selection:
The French Alliance of San Francisco
Beaujolais Nouveau will be served with cheese and charcuterie for a French tasting. Tickets are available until November 14th at a discounted price. French Alliance of San Francisco, 1345 Bush St, San Francisco, CA 94109. Thursday, November 15th, 6-8pm. $25 for members, $30 for nonmembers and online reservations, $40 at the door. Tickets.
Colonial
This Nob Hill restaurant puts little dishes in the big leagues for this occasion: a dinner composed of five courses served with four Beaujolais wines, one of which is Beaujolais Nouveau. Guests will leave with a bottle of 2018 wine at the end of the meal. Le Colonial, 20 Cosmo Pl, San Francisco, CA 94109. Thursday, November 15th, 6:30pm. $120 per person, all included. Tickets.
Zazie
L'Ordre des Compagnons de Beaujolais Devoir de San Francisco celebrates the arrival of Beaujolais Nouveau with a dinner comprised of escargots, oysters, coq au vin of Beaujolais, all accompanied by three vintages of wine, and one from 2018 of course. The meal is served on a heated terrace at the back of the restaurant, and is limited to 36 people. Zazie, 941 Cole Street, San Francisco, CA 94117. Friday, November 16th, 8-11pm. $69, all included. Tickets.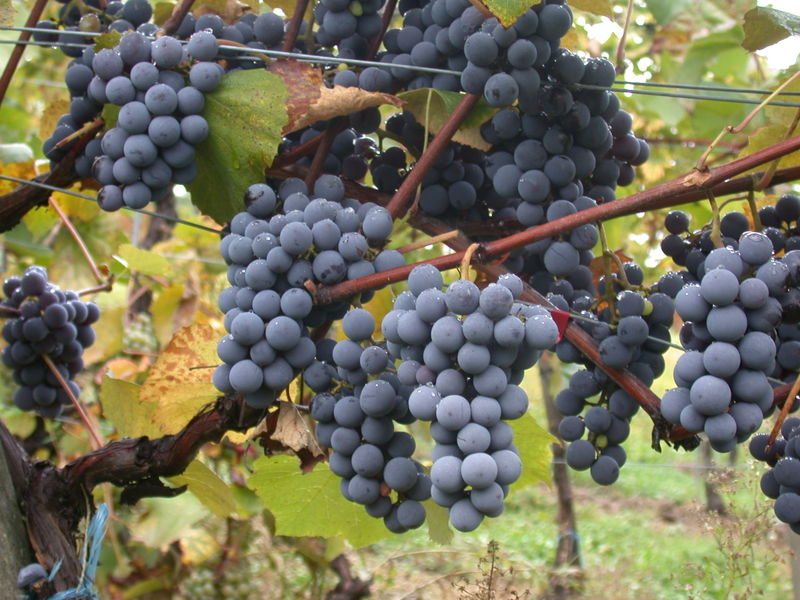 Alliance Francaise de Berkeley
The arrival of Beaujolais Nouveau will be an excellent reason to practice your French while debating on the different aromas from the 2018 vintage: banana, red fruits, or maybe spices? To join this tasting, all you need to do is bring a dish to share, potluck-style. Alliace Francaise de Berkeley, 2004 Woolsey Street, Berkeley 94703. Friday, November 16th, 6:30-8:30pm. Free. Info.
L'Apéro-Beaujo
L'Apéro SF and the Argentinian food truck El Sur have concocted a multicultural party to celebrate the arrival of the 2018 vintage. The menu includes empanadas and Beaujolais Nouveau, and the musical ambiance will be set by the Parisian DJ Oury. El Sur, 300 De Haro Street, San Francisco, CA 94103. Wednesday, November 14th, 6-9pm. RSVP.
Left Bank
The brasserie Left Bank, located in Larkspur, Menlo Park, and San José, is offering a tasting of Beaujolais Nouveau, followed by a meal specially created for the occasion. On the menu for Larkspur and Menlo Park: duck sausage, beef bourguignon, and pear cake ($45 without drinks); in San José, they'll serve butternut squash soup, beef marinated in Beaujolais wine, and a pear pistachio tart ($70, wine included). Left Bank, 507 Magnolia Avenue, Larkspur, CA 94939; 635 Santa Cruz Avenue, Menlo Park, CA 94025; 377 Santana Row Suite 1100, San Jose, CA 95128. Thursday, November 15th, 5:30-9pm. Info and reservations for San José.