Frenchly is the first Francophile

webmagazine

in the US with more than 500k unique visitors in 2016.
Who reads Frenchly?
French lovers and

francophones

living in the US. A young, influential and high-level audience. A few statistics on our readers living in the New York area: 55% are between 25 and 45; 80% have at least a bachelor degree (13 % a PhD); and more than 50% live in a household making more than $100,000 a year.
A growing traffic:
+50,000 unique visitors each month on Frenchly.
7,000 subscribers to the newsletters.
Part of the French Morning Media Group: Frenchmorning.com with editions in New York, Miami, Los Angeles, Texas, Washington DC and San Francisco and Frenchmontreal.com
OUR PRODUCTS:
-Displays on the website:
-Premium display: on the homepage or inside pages. Your business or products side by side with trendy and high level content.
Formats: 300X600 and 728X90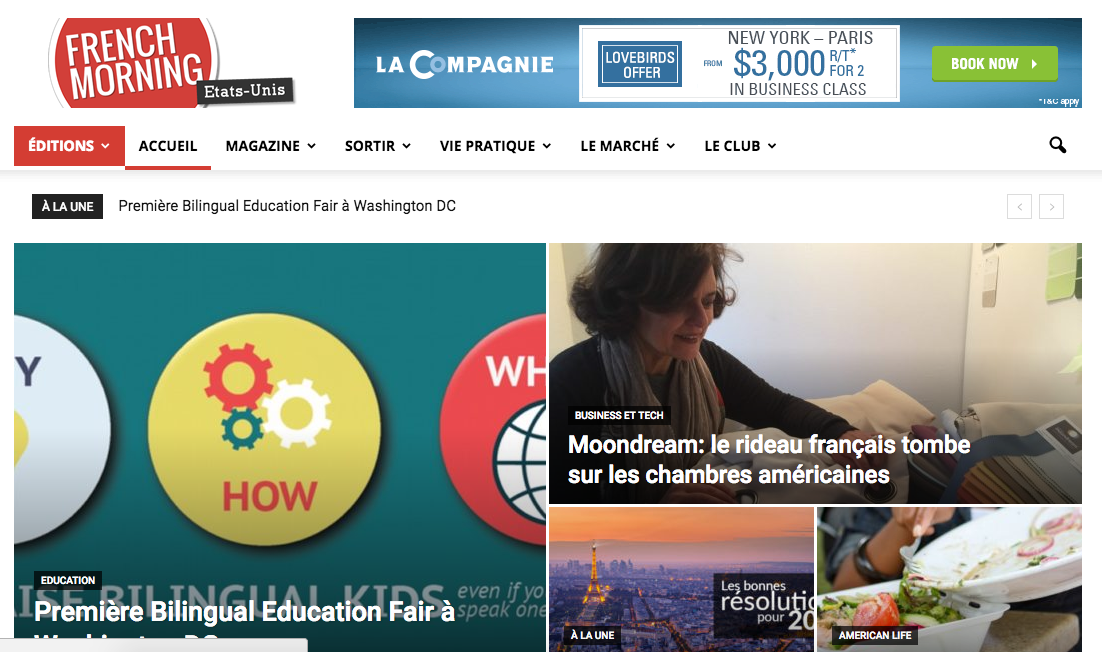 –  Full Around Newsletters:
Every week +7,000 subscribers receive our Newsletters with exclusive content (tips, what to see, what to do in their cities, etc…). Our newsletters have a remarkably high opening rate. (+30%)

– Category sponsoring
Become the exclusive partner of one of our regular "categories" or columns: "Le Boss", "Agenda", "Exportators", Life Coach, etc… This is the guarantee to reach a well-defined niche and a highly-engaged audience. (This sponsorship implies no control or regard on the editorial content which remains the sole responsibility of the editor)
– Video
Frenchly produces exclusive video content. Become the sponsor of one of these segments. An example of videos produced by Frenchly: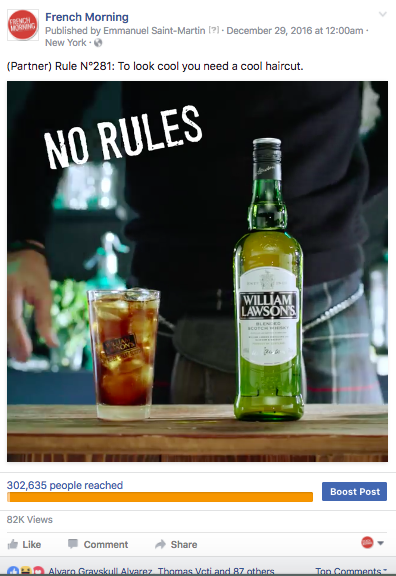 Dedicated Email Blast 
Powerful approach to connect directly with Frenchly readers. Always co-branded with French Morning.
NEW: Native Advertorial 
A powerful way to tell your story. All advertorials are published with the mention "sponsored article".

Our Happy Partners: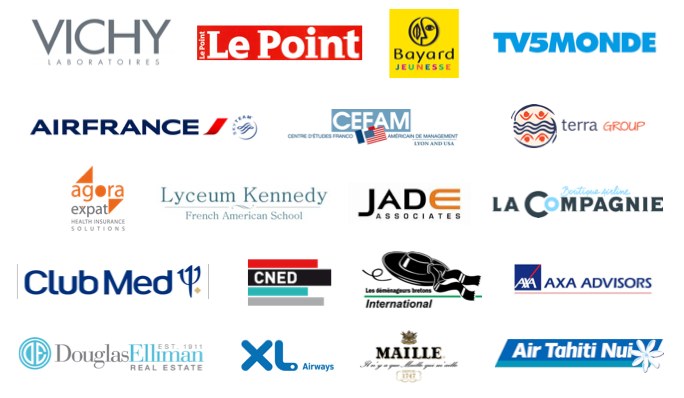 Contact:
Advertising Director (NYC, LA, SF, Miami + Texas)
Romain POIROT
+1 917 859 5312