1. A Mountainous and Wild Inland

Stemming from volcanic activity, the French Polynesian islands stun from their summits to the luxurious vegetation. For example, on Tahiti, the Orohena and Aorai mountains peak at 7,352 and 6,778 feet, respectively; it's a landscape worthy of "Jurassic Park" which will please avid hikers. Even wilder than Tahiti, Moorea island (photo above) is accessible by ferry, only 30 minutes from Papeete.
2. Turquoise Lagoons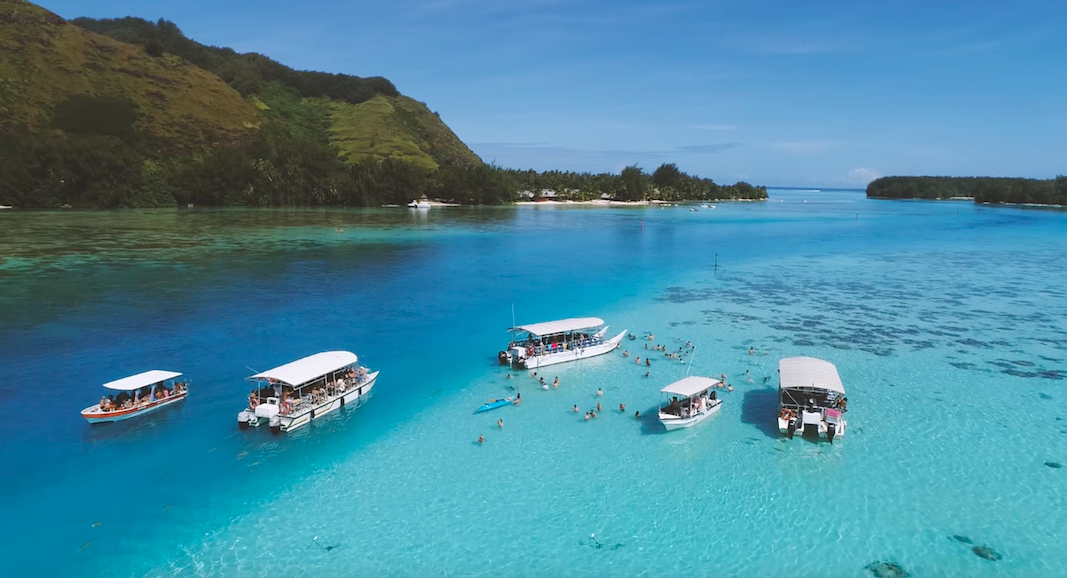 Surrounded by more than 5,790 square miles of coral reefs, Polynesia is home to numerous deep, clear water lagoons, a postcard world discoverable with a snorkel and a mask. The lagoon surrounding Moorea (photo above) is particularly worth seeing.
3. Direct low-cost flights from San Francisco to Tahiti from French Bee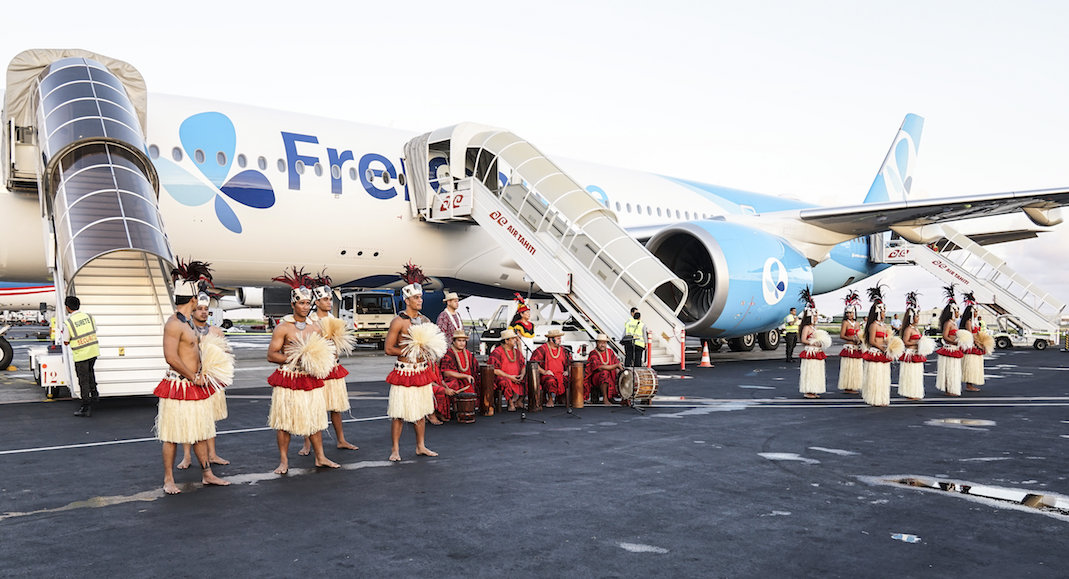 White Air Tahiti Nui and Air France have served Tahiti up to now, French Bee is the first airline company to propose reduced price tickets to this destination. Based on a "smart cost" model, the little French company offers à la carte tickets between Paris, San Francisco, and Tahiti, from $330 to fly simply from San Francisco to Papeete, the capital of Tahiti.
4. Unique Marine Wildlife
Isolated from the rest of the world, the French Polynesia has few land animals. The marine life, however, is exceptional; among the observable species are sharks, manta rays, dolphins, sea turtles, and clown fish. Multiple companies offer one-day boat excursions in the lagoons, such as Albert-Transports in Moorea (decidedly our favorite island).
5. Striking Cultural Heritage

If Polynesian culture was muffled during colonization, the Polynesians are looking today to re-naturalize their customs. Among them, each year in July Tahiti organizes Heiva I Tahiti, a celebrated festival of song and dance gathering the best groups from the entire archipelago. It's also possible to visit the Tahitian marae (photo above), an ancient space for prayer and celebration of the divinities.
6. Breathtaking Sunsets
Southern winter, which lasts from mid-April to mid-September, is the ideal period to visit Polynesia. The season is dry and sunny and the sun — which sets around 5:30 p.m. — offers a unique spectacle each day.
7. A Unique Culinary Abundance

With its tropical climate and exceptional level of sunlight, French Polynesia grows delicious produce. The archipelago grows notably bananas, noni (from which we extract juice), and uru (breadfruit). The Polynesians also eat fish, as tartar or grilled, such as red tuna, a true delicacy. Finally, Rangiroa island, located on the archipelago of Tuamotu, has a wine growing region where white and rosé wines are produced.
8. The Warm and Welcoming Polynesians
The Polynesian experience would be nothing without the smiles and kindness of the Polynesian people. A thousand miles from frenzy of the mainland, people here seem to take the time to life and appreciate every human interaction. As put by a young Tahitian waiter, "we live in a little bubble sheltered away from the world's problems." It's certain idea of paradise — one to discover as soon as possible.