Yesterday, the 11th Saturday of the "Gilets Jaunes" (Yellow Vests) protests came and went, with nearly 70,000 people across the country joining in on what has become a weekly demonstration of discontent with President Emmanuel Macron's government. But today, Paris took on a new hue — red — and with it a new message: no more violence.
Sunday's "Foulards Rouges" (Red Scarves) protest saw around 10,500 people take to the streets of Paris. Amidst intermittent rain, protesters, some of them wearing shirts reading "I love my Republic," and others carrying signs and banners, marched from the Place de la Nation to the Bastille.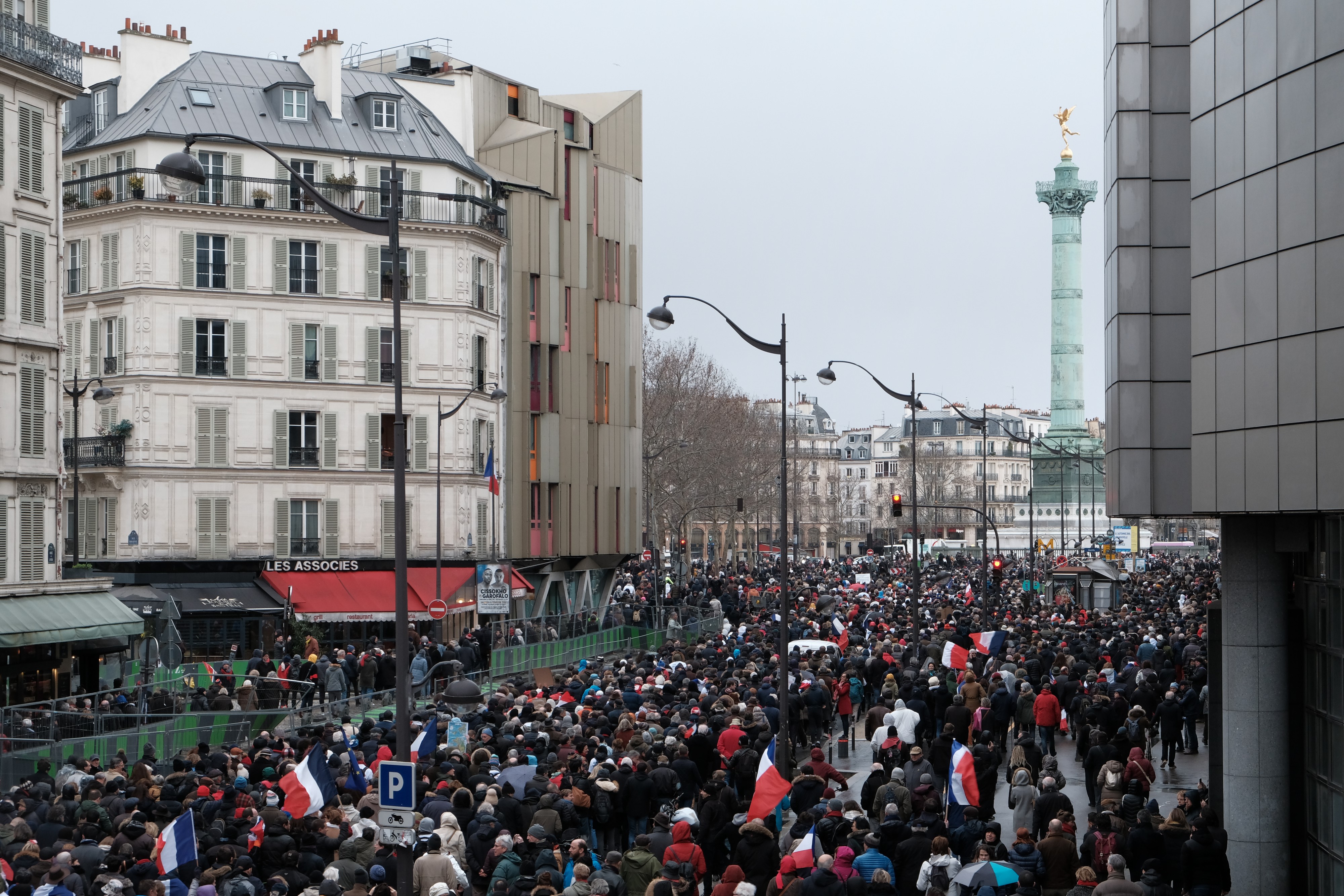 "The Red Scarves is a response to the violence we have suffered," Ricardo, one of the movement's organizers who did not give his last name because of safety concerns, told Frenchly. "We are here to say that we, the French people, are not okay with breaking [things], burning [things], menacing people on social media. We want a complete end to the violence."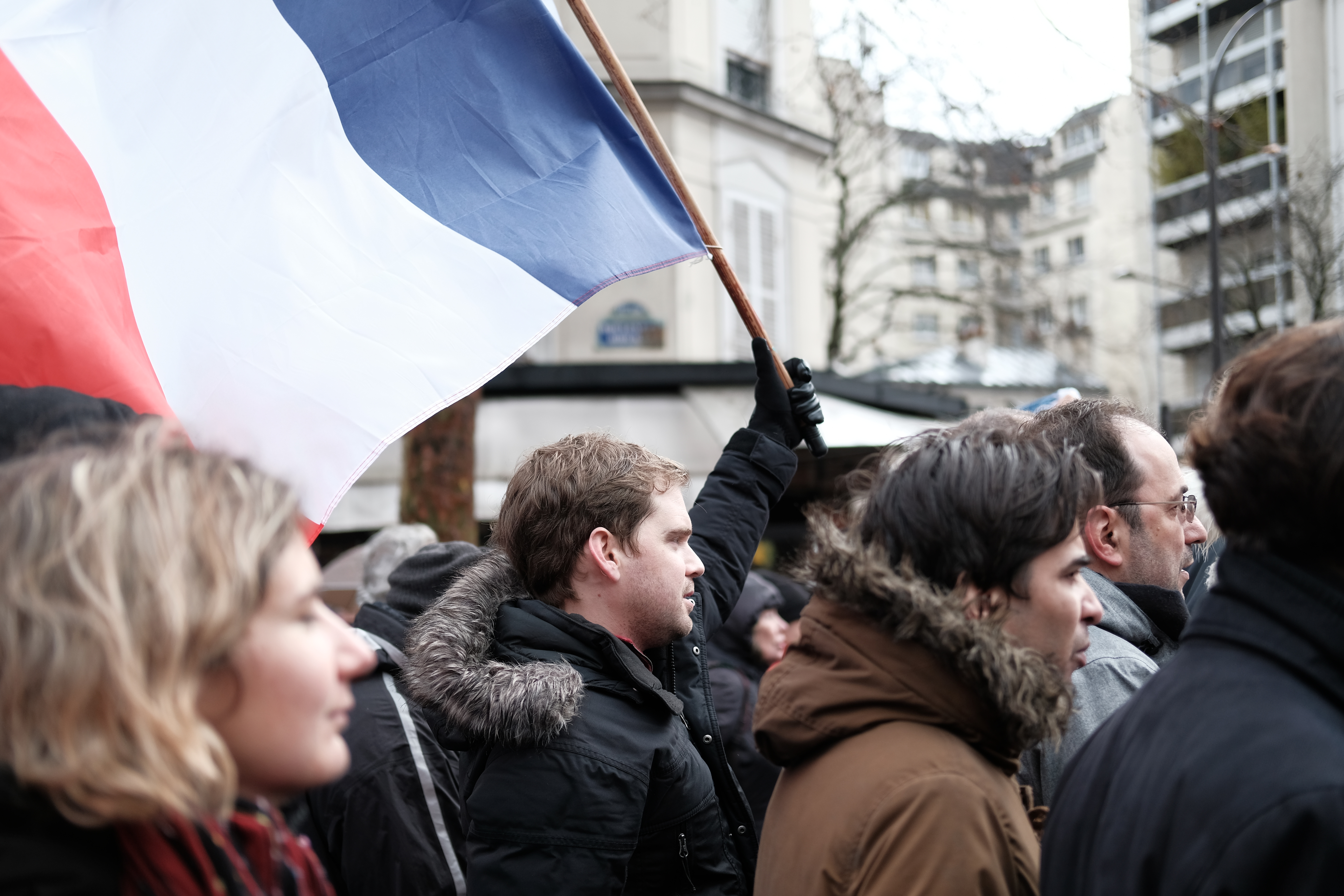 Launched by Laurent Soulié, an engineer from Toulouse, in mid-December, the Red Scarves movement now counts nearly 40,000 members in its closed Facebook page. The movement was officially constituted as an association in early December, according to its website. Although Soulié himself has been described as sympathetic to Macron's La Republique en Marche (LREM) party, the group claims to be apolitical.
"We have people from the left, people from the right, members of the green party," Ricardo said. "What we are demanding is mutual respect."
According to Ricardo, organizers have received more than 40,000 messages from French citizens in support of their movement, three-quarters of which, he said, recounted the author having been on the receiving end of physical, verbal or online abuse by Yellow Vests members. Ricardo himself was punched by a member of the Yellow Vests after refusing to sign a petition in late November, at a roundabout near Avignon.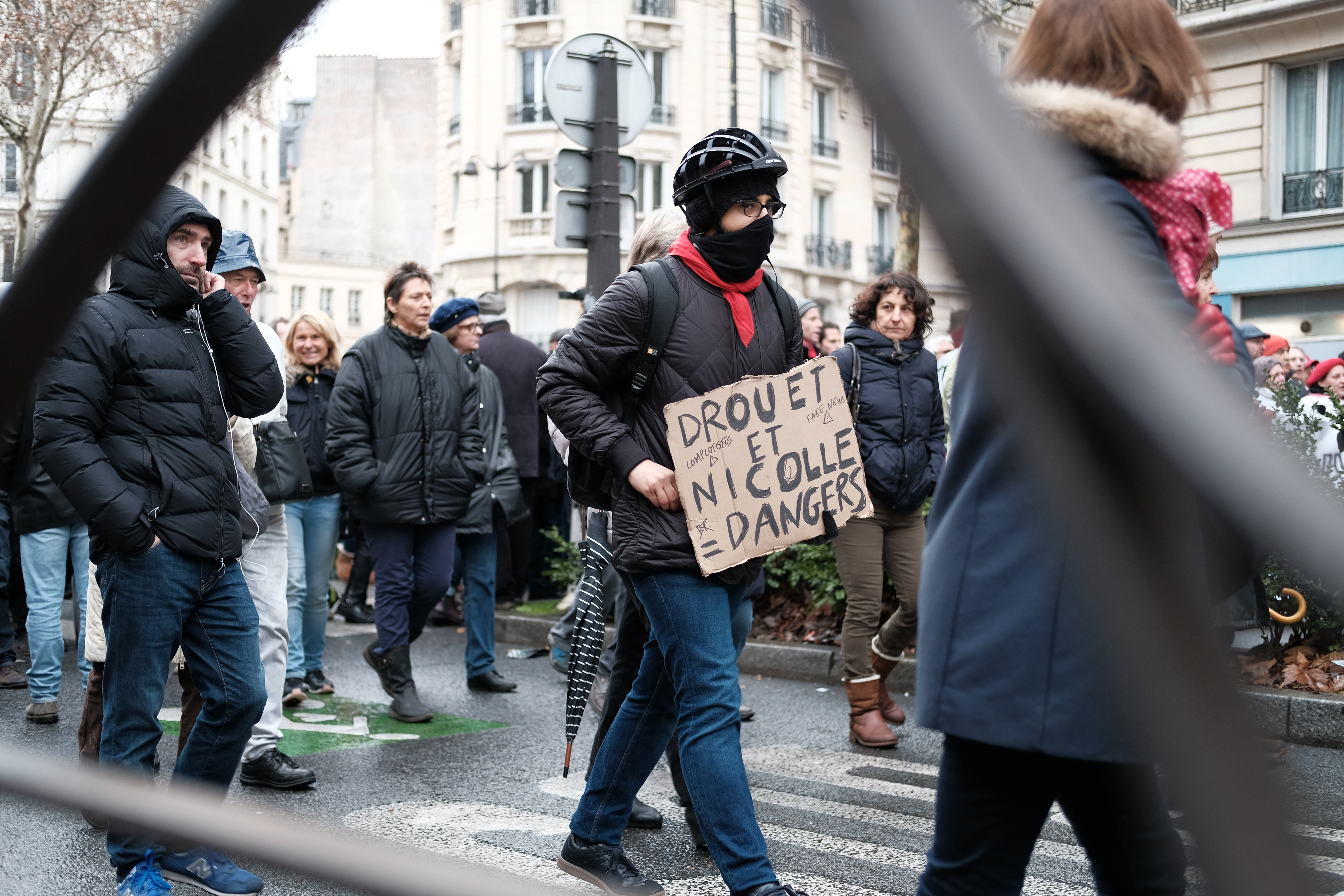 Protesters came from across France, many of them waking up early in the morning to arrive at the protest, which began at 2:00 p.m.
Seventy-two-year-old Gibou Christian, from France's L'Oise region, told Frenchly that Sunday's Foulards Rouges march was the first time he had ever attended a protest. 
"I agree that there are many problems in this country that must be dealt with, but we won't fix them by breaking everything," he said. "I myself have been blocked on roundabouts, and I find that inadmissible."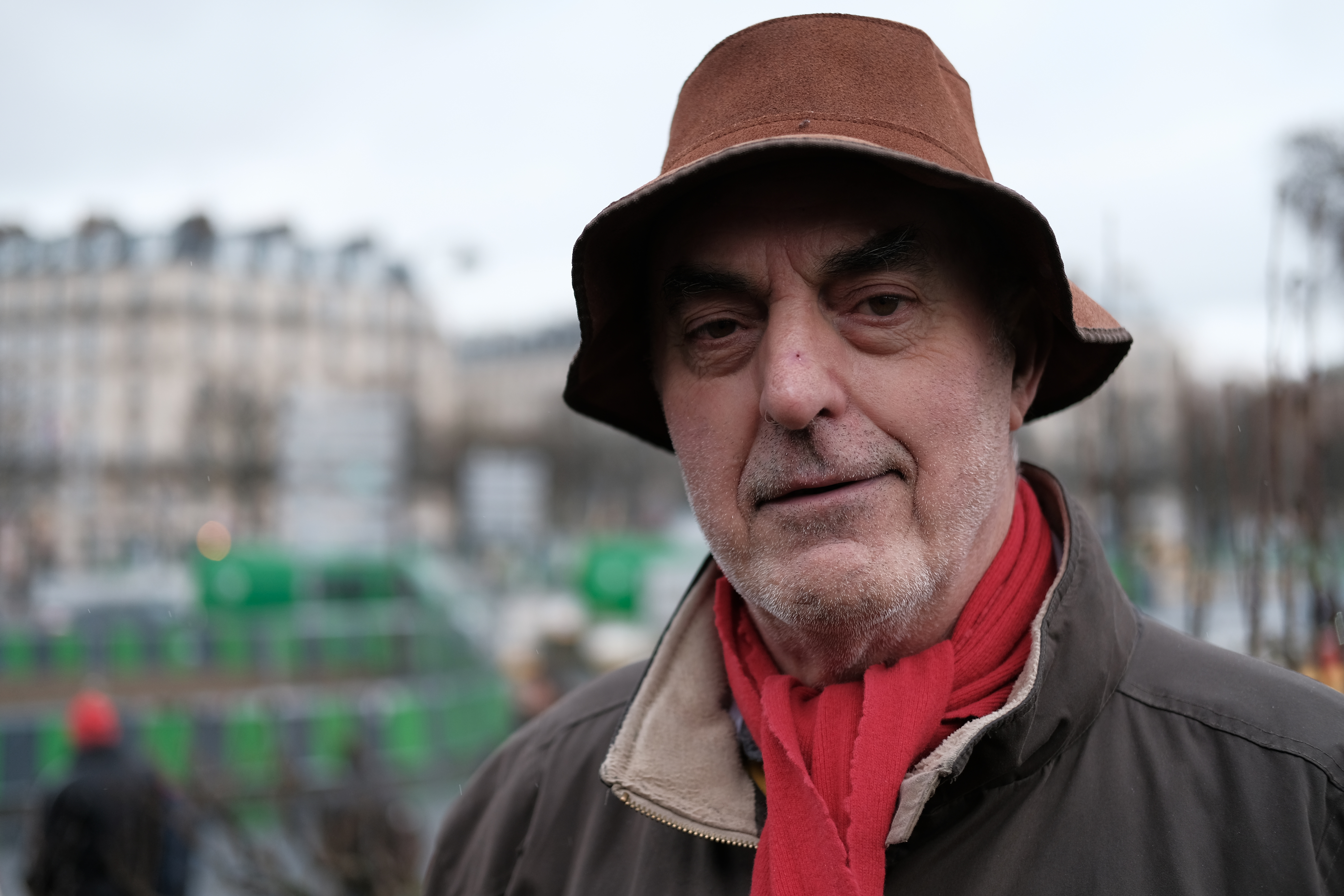 Mathilde Dario, 18, attended the protest in support of the government. "In the past few weeks, we have seen a movement that contests the very principle of democracy and of the Republic," she said. "They have questioned the legitimacy of a president who was elected and have tried to prevent him, in a sense, from implementing the program for which he was elected."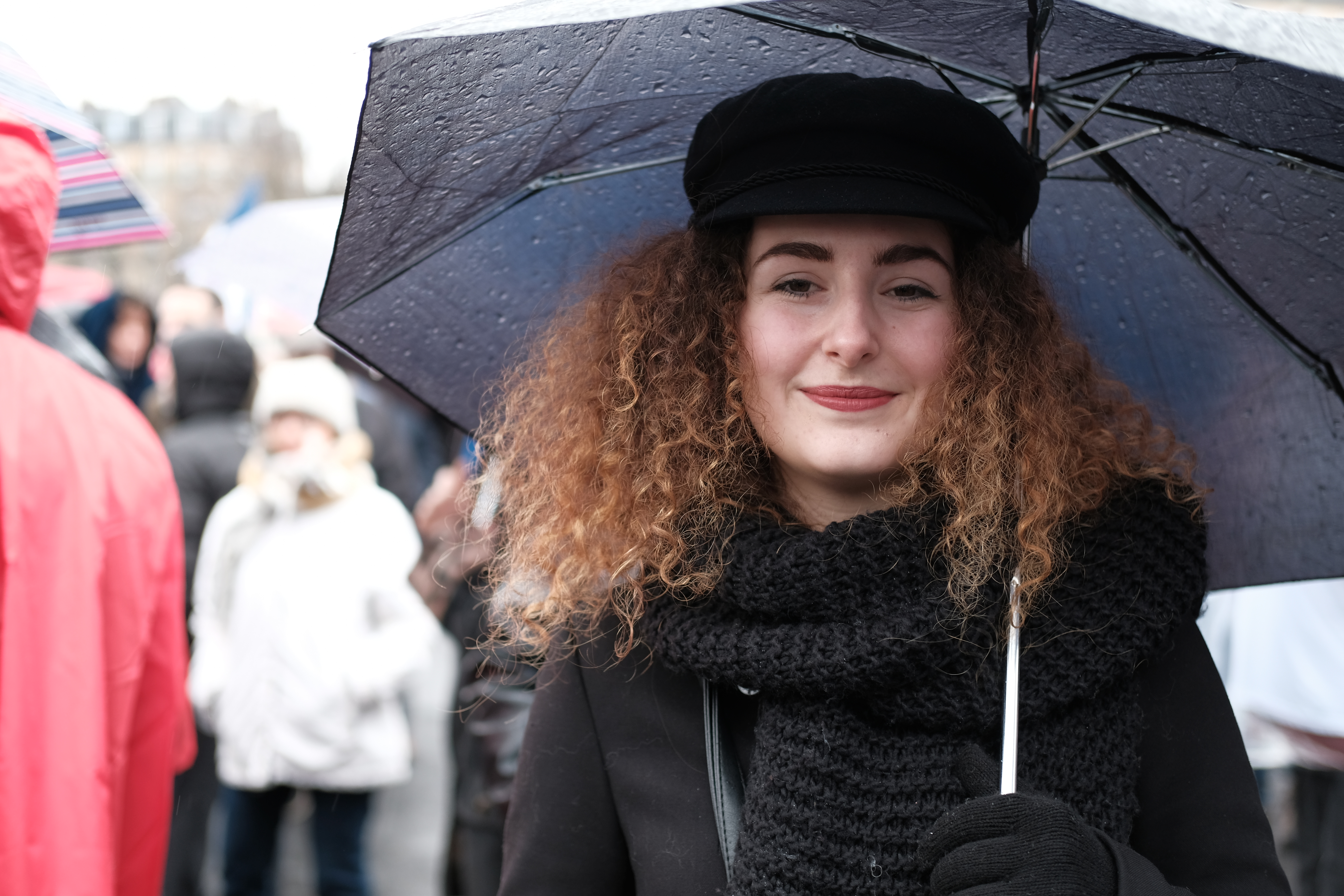 On Sunday, a number of prominent politicians were in attendance, including 15 representatives and six senators, according to Le Monde. So too were a number of Gilets Jaunes, who exchanged jeers with Foulards Rouges from across a construction zone and police barricade set up near the Bastille.
But major entanglements between the two were limited, and most of crowd began to disperse after 4:00 p.m.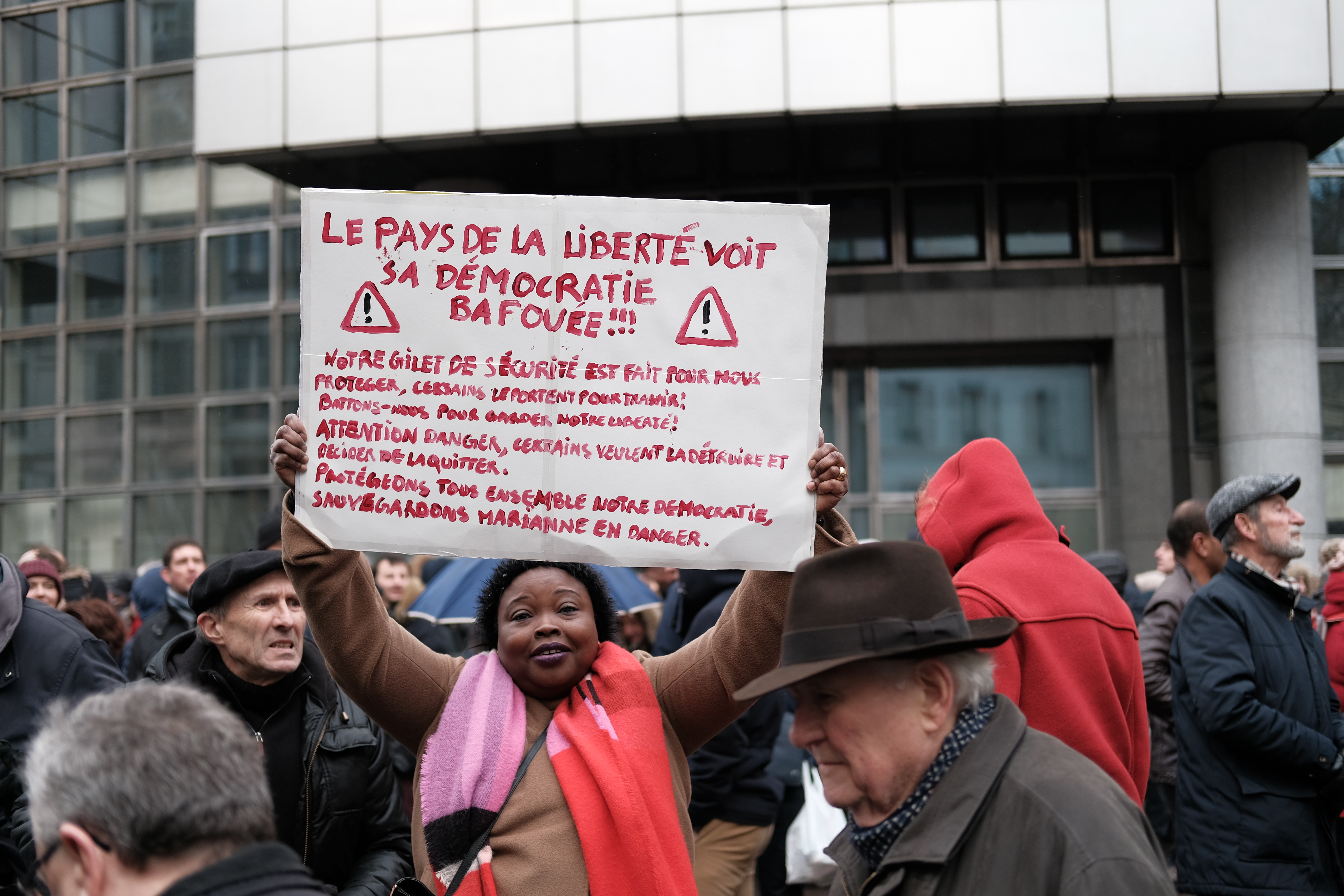 Much like the Yellow Vests movement, the staying power of the Red Scarves movement beyond this weekend is unclear.
"Now, we have the floor," Ricardo said. What the Red Scarves will do with it remains to be seen.